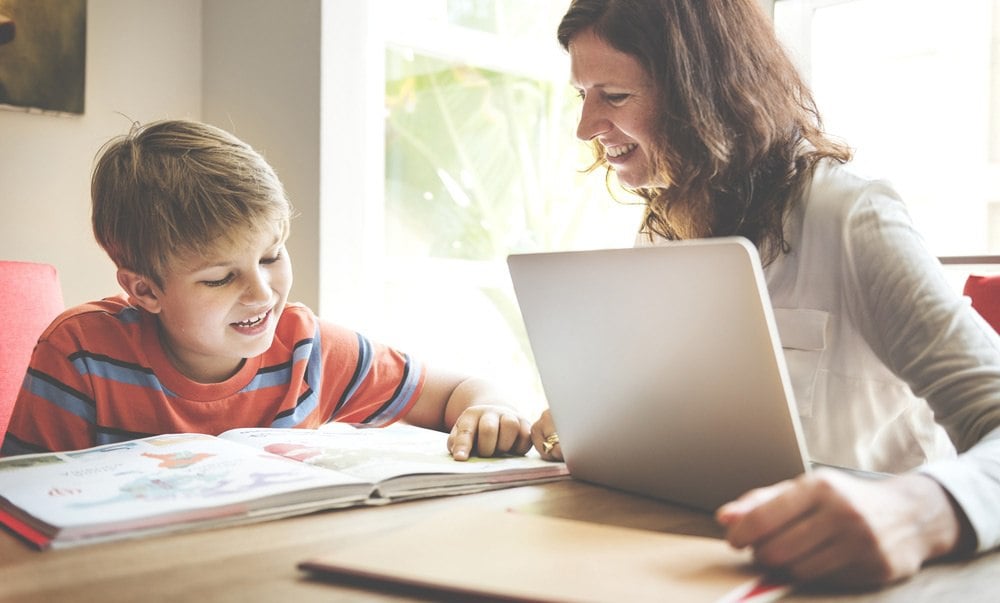 Subscribe
What Makes a Family a Good Fit for Cyber School?
Have you been considering if your family would be a good fit for a cyber school? There are several reasons why your family could benefit from cyber education for your child. Many families look into the cyber model for reasons like flexibility, individualized learning, convenience and safety, among other factors.
In a cyber school setting, students learn from the safety and comfort of their homes. They are no longer waiting on the bus corner on cold mornings and parents no longer have to drive their children to and from school each day. As a cyber parent, you can be directly involved in what your child is learning right as it takes place. At some cyber schools, such as PA Virtual Charter School, there is no cost for tuition since cyber charter schools are funded by taxpayer dollars just like your local district school.
Cyber education can be a great option for families who are looking for a change, but regardless of what attracted you to this model, there are several factors to think about when deciding if it would be suitable for you and your family. Here are some important things to consider when looking into a cyber school.
Parent Interest and Commitment
Parent interest and commitment are crucial for student success in this model of education. At PA Virtual, as with most pa cyber schools, a parent or other responsible adult must commit to being at home during the day while the student is attending school in order to provide academic support.
Parent involvement will certainly vary with grade levels as well as with each student's individual learning needs. Older students can typically be more independent, especially as they become more familiar with the cyber model. If you are a parent of a younger child, then you can expect to provide more direct parent support throughout the school day. A parent in the cyber environment should be encouraging and supportive as they will be involved in the daily lessons, making sure their child is engaged and participating in class.
At PA Virtual, the parent or guardian involved with the student's daily schooling is referred to as their child's Learning Coach. This title might seem a bit overwhelming, but PA Virtual supports the Learning Coach by providing parents with ongoing resources and helping parents feel confident in the role. Parents partner with our teachers to help their child succeed and therefore can expect to have frequent communication with teachers and other PA Virtual staff throughout the year.
Parents in the model are responsible for making sure their child is attending classes regularly and completing assignments on time. It's important that parents understand the time commitment that this model of education requires so that their child can reach their full academic potential. Being your child's Learning Coach can certainly be challenging, but also a very rewarding experience!

For some best practices on how to be the best Learning Coach for your child, check out our blog post, "Tips and Tricks for Being Your Student's Learning Coach."
Comfort with Technology
Enrolling in a cyber school does require some experience or familiarity with technology since a significant portion of learning happens online. Many PA Virtual Alumni speak highly about the level of experience they have gained in technology and various programs due to attending a cyber charter school, and they credit this knowledge for how it has benefited them after graduation.
Parents should ensure the computers provided by the school are set up properly and they have the educational programs needed for their child. If they run into any technical difficulties, PA Virtual offers technical support to assist families. Parents are provided school emails that they are responsible for checking on a regular basis.
If you are not comfortable using technology, please don't let this deter you. PA Virtual has many resources in place, such as the New Student Orientation, a two-week comprehensive program designed for all new families to help both the student and parent understand how the school and technology works and feel comfortable with the transition to this model.
Additionally, each family is assigned a Family Support Coordinator (FSC) who serves as the first point of contact for any technology and attendance concerns. Each student is also provided a guidance counselor, and we offer other supports so that our families never feel alone in their journey.
Continue reading below...
Motivated Students
Students in the cyber school environment should understand the importance of attending classes regularly and being consistent with their schedule and work. Students will be spending about 80% of their school day online and attending live lessons. It's important that students in the cyber environment are motivated to take responsibility for their education, especially as they get older and become more independent. They are expected to be engaged in learning and participating during class, and they should be proactive in reaching out to teachers for help and guidance when needed.
There are some techniques that can help students stay motivated in this type of school setting. Students can post their daily schedule in front of them so they know what is expected of them each day and week. They should take advantage of the breaks that are given throughout the day to recharge and get back on track. Students can also set up rewards for themselves that will be given after school assignments, activities, or classes are finished.
Dedicated Space for Learning
It is important that students have a dedicated space at home for students to learn. This space should be free of distractions so that students can keep focused on their schoolwork. Creating this space can be fun for both the parent and the students, and it can be a great way to get creative with making a space that provides all of the tools needed for your child to learn.
You will still have to purchase school supplies for your child just like you would if they were attending a traditional brick-and-mortar school. Students will need a desk or a table to work at with pens, pencils and paper for note-taking. A great way to motivate your child is to create the space together so they look forward to learning regularly in that space.
Special Education
Do you have a child with an Individualized Education Program (IEP) who needs specialized services? The cyber environment can still be a good fit for your family. Students with special education needs will receive the services according to their IEP. Each student will be assigned a special education case manager to assist with meeting the goals outlined in their IEP.
Navigating the special education environment can sometimes be overwhelming, regardless if it's in a brick-and-mortar or cyber school setting. At PA Virtual, parents can communicate with a special education support coordinator who can help them navigate the education process. Specialized services can be done online and in-person if needed. We will work with your family and your child to provide the necessary support for your child's continued educational success.
Well-Researched Before Commitment
Cyber school is a different experience than brick and mortar and therefore can be a big transition for new families. If you are considering a cyber school, it's important to do your research on the cyber school environment before making the change and commitment.
Take some time to think about the time and involvement that is needed in the cyber model. Talk to your child about how they would feel about being in the virtual environment and way out the pros and cons.
Look through other blog posts regarding cyber schooling. PA Virtual offers several blog posts that can answer your questions about the cyber school environment and help to guide your decision. Feel free to check out these posts below:
Cyber schooling is a great choice for many families, but it not necessarily the best fit for every family. There are many factors to think about when making the decision to enroll your child at a cyber school. It is really important to take the time to consider all of the above-mentioned factors when deciding if this type of schooling would be a good fit for your family.
If a cyber charter school sounds like it would benefit your family, we invite you to attend an upcoming online open house with PA Virtual Charter School. In the online open house, you will learn about our curriculum and teaching methods, you will get a peek inside our virtual classroom and see how it works, you'll get a hands-on demonstration of the technology we use, and of course, you will get to meet other parents and staff here at PA Virtual Charter School. To RSVP to an open house, click here.