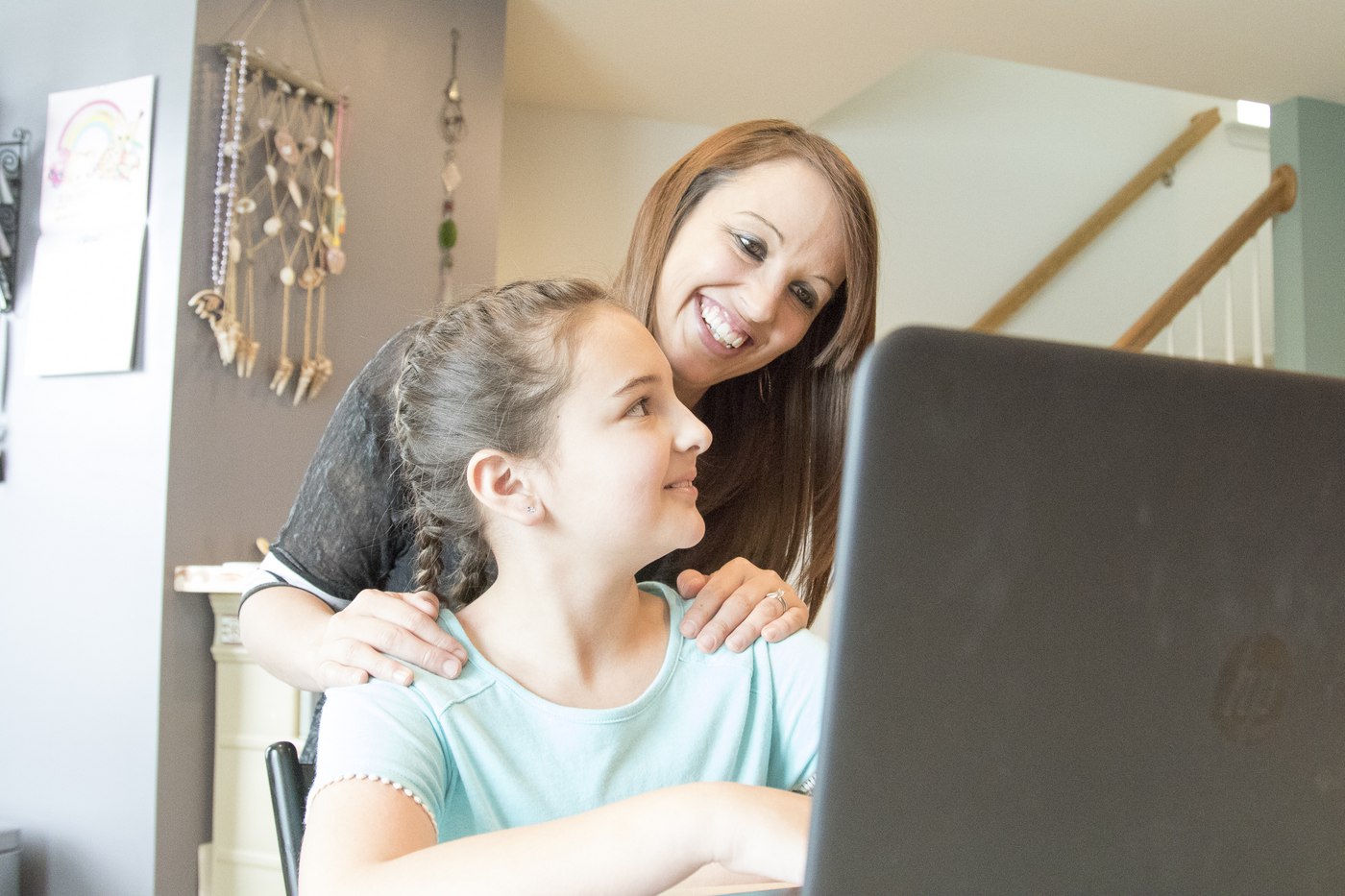 Subscribe
Why Do Parents Prefer Charter Schools?
If you've clicked on this article, you are probably researching the best educational options for your child. And you might be wondering, "Why do parents prefer charter schools?" There may be a voice inside your head, urging you to look into your options. Inform yourself about a parent's right to be involved in their child's education, the multitude of opportunities available today, and let that intuition guide you.

What is a charter school?

Above all else, a charter school is an innovative approach to schooling children. Each charter school is founded with a unique mission statement, targeted to a specific group of students and parents. Some charter schools place emphasis on arts or technology, others emphasize cultural responsiveness, and some, like PA Virtual Charter School, emphasize a partnership between parents and the school.


Each state independently regulates charter schools and the state of Pennsylvania has its own regulations. What defines a charter school in Pennsylvania?
Charter schools:

Are educational organizations headed by a board of directors with a designated charter and mission
Must have a charter approved by the State
Must meet all state requirements
Must have students who are enrolled and attending
Must accept students without discrimination, like any public institution
Are not allowed to make a profit or be controlled by any group who operates a business for profit

Why did Pennsylvania decide to allow charter schools?
According to 1949 Act 14, Pennsylvania decided that charter schools could benefit the citizens for six reasons. The State acknowledges that students are unique and can have a variety of learning needs.


Let's look at the 6 goals the government believes charter schools will accomplish:
"Improve pupil learning"
It is a well-documented fact that k-12 American students are not reaching their educational potential in math, science and reading skills. The Pew Research Foundation has provided research and documentation that "U.S. students' academic achievement still lags that of their peers in many other countries".


"Increase learning opportunities for all pupils"
Overcrowding in high-population density schools and achievement gaps are two areas charter schools can address. There have been examples where students don't have a place to sit in class. The National Education Association recognizes achievement gaps on test scores by race, by income level, by gender, and by disability. By adding in more school with different methods, the state hopes the pupils will have more access to the opportunity to learn.


"Encourage the use of innovative teaching methods"
Traditional brick-and-mortar, local, school district run schools are a mainstay of the American experience: free and appropriate education to all residents. They are foundational and do a great service to our society as a whole, but because they are such a bedrock, they cannot risk change. They cannot be a "laboratory of innovation," but charter schools can.


"Create new professional opportunities for teachers"
Because of the relative security of a teaching position and the love of teaching that keeps teachers in the game, turnover is low at well-rated school districts. Opening charter schools allows for more teaching jobs and and for those teachers to have more influence on their school.


"Provide parents and pupils with expanded choices and opportunities"
Students learn best when they spend time thoughtfully and actively engaged in the material. However, the Department of Education acknowledged that there are many barriers to engagement. School choice is the solution to recognizing that each student is a unique person with both strengths and weaknesses.


"Hold schools accountable for meeting measurable academic standards"
The PA Department of Education regulates that charter schools be as effective and transparent, as district public schools. Because enrollment is optional, parents enrolling their students is one of the most telling accountability measures!


Charter schools were built to innovate

Parents' push for the government to look at education in a new light led to the rise of charter schools. They came from the desire for more choices: choices in curriculum, methodology and the option for specialization. Parents pushed, lawmakers legislated and educators have been innovating since the late '90's.


Some charter schools pushed back on the budget cuts made on the arts by making that their central focus. Look at this example from Pittsburgh and the Westinghouse Arts Academy Charter School where art is the foundation for its curriculum, "Westinghouse Arts Academy is dedicated to providing a comprehensive arts program for high school students to further develop their artistic skills and achieve higher academic goals through the arts."

The KIPP Houston Public School has garnered national attention based on character development, "academic lessons at KIPP integrate values and model behavioral expectations that reflect our school values. Across KIPP Houston Public Schools, we have adopted five core values that are reinforced by our beliefs and operating norms. In our work and lives, we seek to honor, commit, persist, excel, and enjoy." The diversity of charter schools is due to the unique, curious and innovative teachers who are drawn to the challenge of crafting a better education. And PA cyber charter schools have pushed that envelope even further because they've taken education online!
Charter Schools were designed with freedom in mind so educators could try out new curriculum and methodologies to improve education as a whole. Parents now have more choice and students have more learning opportunities.

What is a cyber charter school?
A cyber charter school is an educational system where the students and the teachers are connected via the Internet. With state-wide schools, zip code has no impact on your student's educational options! Cyber charters provide the student with a laptop and access to curriculum and a learning management system. Students, parents and teachers communicate regularly through assigned school email addresses. PA Virtual Charter School offers a monthly internet stipend, sends students a printer and ink, and provides technical support.


How do students learn?
Businesses today frequently use meeting software and PA cyber charter students are getting a head start. At PA Virtual, the online classroom includes:

Video cameras
Microphones
Chat features
Polling features
Shared whiteboard
Interactive tools
PA cyber charter schools are the ultimate innovation in educational flexibility and customization. Not only can they bend space, but they can also bend time! The school can choose to offer synchronous classes or asynchronous classes.
Synchronous classes are live, online classes with a teacher (i.e, class meets at 8:15am every day and attendance is taken). Async is an interesting option when your schedule is hectic, and your student is a self-starter. The school sends out the learning materials, and the teacher establishes and communicates due dates. The student has the freedom to work on assignments independently, as long as assignment deadlines are met. Teachers will often offer Office Hours for students to meet 1:1 or in small groups to review challenging concepts or skills.
Continue reading below...
What Learning Tools are used?
Many schools, from colleges to brick-and-mortar schools in tech-savvy school districts are using Learning Management Systems (LMS), like Blackboard, Moodle or Angel.


Teachers use the LMS as a class web page, where they can:
Post announcements
Make class notes
Give 100% online tests
Link to live class sessions
Post recorded sessions
Students use the LMS to:
Log into daily classes
Turn in assignments
Connect to school resources
Access online curriculum
The LMS also:
Tracks attendance
Posts grades
Sends out school-wide announcements
Issues report cards
Cyber charter schools mean that students with an Internet connection can always learn and demonstrate mastery of content with the support of a professional educator, no matter when or where they are ready to learn.
Benefits of Charter Schools (both brick-and-mortar & cyber)

The number one benefit of ANY charter school is the "get to" factor. Students wake up in the morning and they don't "have to" go to school, they "get to" go to their school. School Choice is powerful. Because the student and his or her parent/guardian cared enough to research and make a choice about his or her schooling, that student knows education matters. Every family in a charter school is there by choice.
Charter schools are public schools. Parents do not pay out-of-pocket tuition or fees. All teachers are required to be the licensed by the state. The State monitors and rates all charter schools on students growth. Per the Public School Code, charter school students are entitled to participate in any extracurricular activities offered by the local school district.

PA Virtual Charter School received the highest School Performance Profile Score out of all cyber charter schools in the state for the 2017-2018 school year!
Benefits of a brick-and-mortar charter:
Brick-and-mortar charters offer a great way to stay connected with the community while pursuing the educational style that is right for your child.

Students are surrounded by peers whose parents share common values.
Charter schools may place special focus on cultural identity, character development, arts inclusion, or college placement.
Charter schools may offer special access to technology or equipment.
Charter schools may be founded by principals with very specific educational philosophies (the innovative side of charter schools).
If you are a parent working a full-time job and are looking for a positive educational experience for your child, a brick-and-mortar charter school may offer you a different educational philosophy and the supervision and safety your child needs.
Benefits of a cyber charter:
In a cyber charter school, your home becomes your child's classroom.
Cyber schools offer more control over your child's environment. Time your child used to spend commuting is now spent learning.
Stressors and germs can be removed from the education process - that can benefit any child, especially those who are anxious or have medical concerns.
Geographic location does not limit the educational opportunities for your student. Cyber schools offer all of the same content and curriculum, but with much greater flexibility.
The online model allows for much greater individualization and the gift of time. Your student is never waiting for anyone else to finish up; he or she can always access the next learning activity.
PA Virtual organizes monthly outings all over the state as well as a series of virtual, synchronous clubs to build community. You, as the parent, will also become more involved in your student's learning process and it may strengthen your bond as you read, solve, and discover together.


All schools may have something wonderful to offer to their students. Parents make the choice about which values they want to emphasize and that sends a powerful message.
The brain of a child is like an infinite sponge and finding the right educational program can unlock its potential. The state of Pennsylvania recognizes that diversity in schooling options is necessary to improve student learning. Be empowered to exercise your right to choose the best educational model for your family.
Curious about cyber charter schools? If you're interested in learning more, we invite you to check out The Ultimate Guide to Attending a Cyber Charter School in PA. This guide will answer your questions and paint a clearer picture about what a cyber charter school experience would look like for your child.