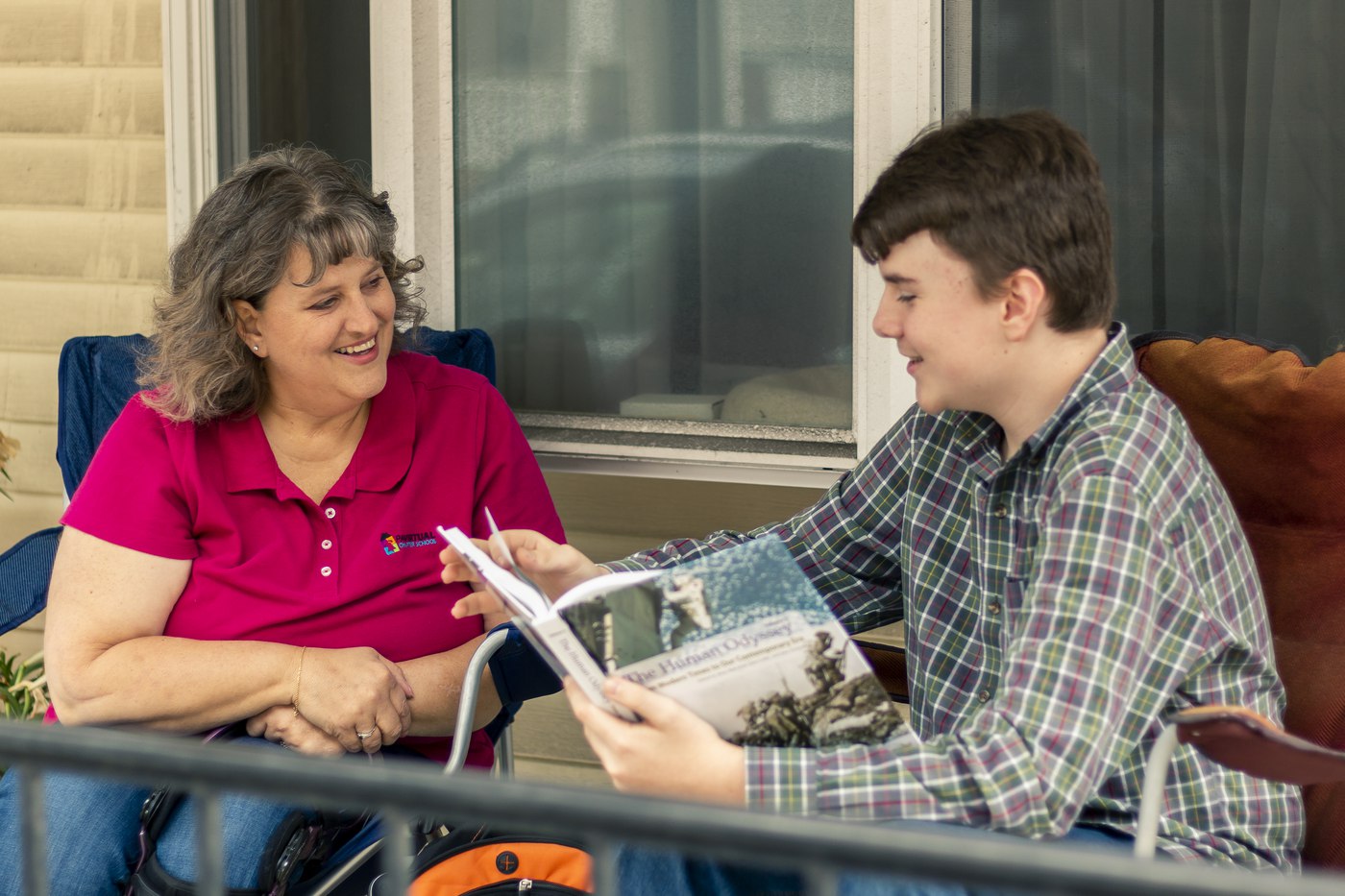 Subscribe
How Involved Are Parents in Cyber Charter Schools?
At PA Virtual, parents are heavily involved in their children's educational experience each day. It is crucial that all of our students have a dedicated adult to help support them through their academic journey, as this shows them that their education is a top priority. Parent involvement can lead to improved grades and test scores as well as lower drop-out rates, while being quite a rewarding experience for parents.


Because of how our model is structured, we do require that a parent, guardian, or another responsible adult is at home with the student during the school day. At PA Virtual, we call this person the Learning Coach, and their primary role is to partner with our state-certified teachers to ensure students are successful and reach their full academic and social potential. As one of our Parent Ambassadors, Cindy Dingeldein, explains, "a Learning Coach is a mom, dad, grandparent or other caring individual who gets out of bed every day and spends time training, preparing and instructing a child for his or her future."


Since our model allows for flexible and customizable scheduling, each family's school day will look a little different and the level of parent involvement will vary depending on the student's individual needs and grade level. Regardless, Learning Coaches can all expect to do the following:
Regularly assist their child with the completion of assignments and projects
Manage their student's daily and weekly schedule
Monitor their student's progress
Ensure their student fulfills the required academic hours and consistently attends and actively participates in class
Frequently communicate with teachers and other members of our support staff
We know it may be overwhelming for parents when their children begin schooling at PA Virtual, and that they may face daily challenges, but we offer plenty of ongoing support programs and resources to help make the transition as smooth as possible. There are dedicated staff at PA Virtual here to engage with our parents, to enhance their knowledge, and to provide them with tips and tricks to help make their days easier. Learn more about all of the supports we offer our parents here.


Although it can be a challenge at first, our parents have grown to love being a Learning Coach and the rewarding experience and memories the role brings to their families.


One of our Parent Ambassadors, Kim McGuckin, shared that one of her favorite memories as a Learning Coach was teaching her youngest son multiplication.


"We would head outside on beautiful sunny mornings and ride our bikes up and down the street, while I quizzed him on his tables. Our neighbor, a single women new to our street, invited us to also use her circular driveway, stating that she felt a part of our learning experience and loved feeling included in our journey," she explained. "This education model worked well for my boys, and continues to hold wonderful memories for our family," she added.


Another one of our Parent Ambassadors, Maggie Alexander, who has been with our school for nine years, was originally only going to stay with the school for one year to get her older son through Kindergarten. After her first year, however, she decided to stick with it and enroll her other son here as well.


"I made the decision because when I was with the school the first year the support that I received from the Family Support Coordinator and from the teachers was outstanding," she said.


"Looking back over my nine years with the school, I have nothing but amazing things to say," she adds. "As a parent, as a Learning Coach, and now as a Parent Ambassador, I couldn't express how proud I am to be a part of PA Virtual."
To learn more about how you can make the most of your role as a Learning Coach, check out our blog post, "Tips and Tricks for Being Your Student's Learning Coach."
Interested in learning more about cyber schooling? Get a chance to ask your questions live at one of our upcoming online Open Houses!
This online Open House will be similar to an open house you would attend at any other school. You will learn about our curriculum and teaching methods, you will get a peek inside our virtual classroom and see how it works, you'll get a hands-on demonstration of the technology we use, and of course you will get to meet other parents and staff here at PA Virtual Charter School. RSVP here.