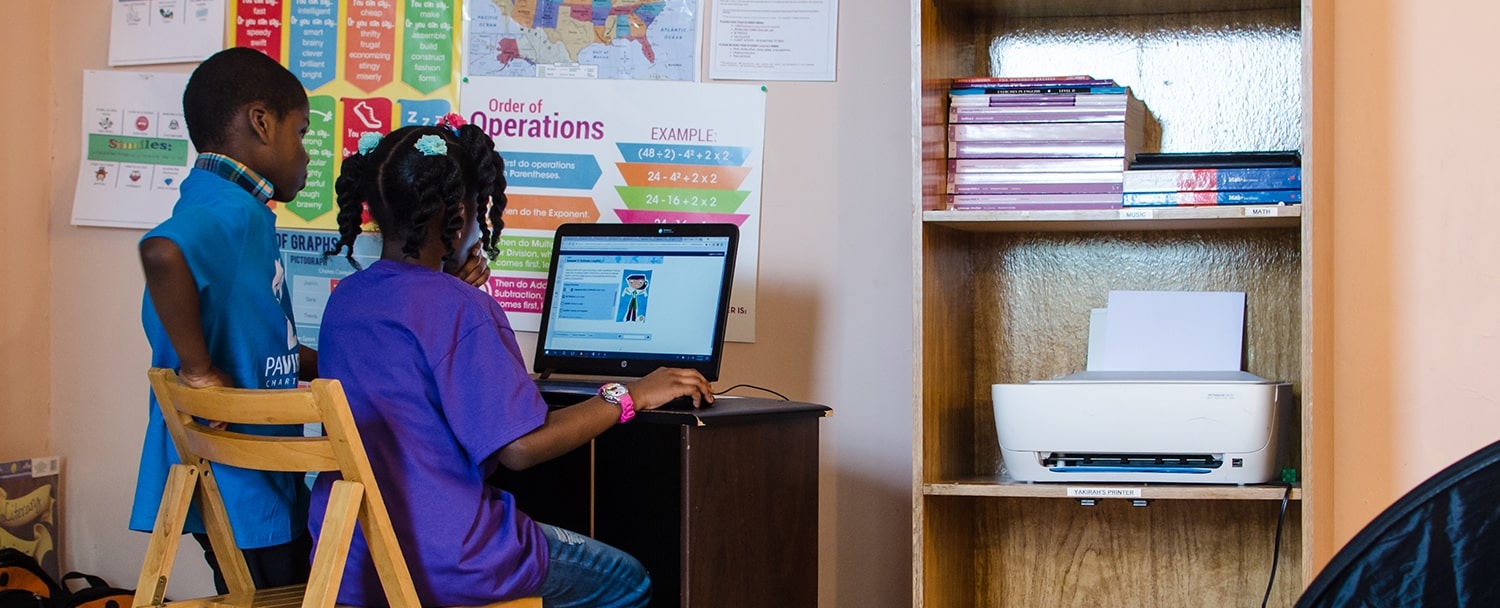 Subscribe
Are Cyber Charter Schools Free?
Are Pennsylvania's public cyber charter schools free? That is one of the most pressing and popular questions that we hear every day. In fact, that single question has gripped school districts, local news media outlets, countless school advocacy organizations, and has extended all the way to the hallowed halls of Pennsylvania's General Assembly.


Students Who Attend Any of Pennsylvania's 15 Public Cyber Charter Schools Are Not Charged Tuition

So let's start with the simple answer. Pennsylvania's 15 cyber charter schools are public schools. Therefore, Pennsylvania's public cyber charter schools do not and cannot legally charge tuition for students who choose to enroll and attend them.

Local school districts frequently make the argument that charter and cyber charter schools are not "free". That is true in the same way that no public education is free. Cyber charter schools are public schools and all public education in Pennsylvania is paid for by taxpayer dollars.


Public Education is Funded by Taxpayers

When local school boards determine the cost of educating a student within their district, they must factor in all expenses associated with running the school district including rising salaries and pension costs, escalating benefits and healthcare expenses, as well as anticipated buildings and grounds improvement.
Next, the local school board evaluates how much income they can anticipate from federal and state sources. As those sources of revenue have decreased over time, the local school board must evaluate how much they can raise local property taxes in order to establish a balanced budget. In the end, wealthier school districts with higher property values can take in significantly more money from local property taxes than school districts with lower property values.


Local school boards across Pennsylvania determine the cost of educating students within their district. As a result, individual school districts exercise enormous control over determining how much it costs to educate a student within their district. In addition, based on the individual school district's ability to raise taxes within their respective area, there ends up being a huge disparity in the cost of education between local school districts across Pennsylvania.


For example, according to the Pennsylvania Department of Education for the 2017-2018 school year, Lower Merion School District, one of the most expensive school districts in Pennsylvania, has determined that it costs on average $30,822.88 to educate one of its regular education students. By contrast, Norwin School District, the least expensive district in Pennsylvania, has determined that it only costs $12,403.22 to educate a regular education student within its district.

Continue reading below...
How are Charter Schools and Cyber Charter Schools Funded?

Back in 1997, when the General Assembly approved the formation of charter schools, they also established a funding formula that ensured charter schools would be reimbursed for the students that they educate. While the specifics of the funding formula have changed, fundamentally, charter schools are reimbursed based on the amount of money that each individual school district has determined it costs to educate a student.


For brick and mortar charter schools that enroll students from a limited number of school districts, the differences between education rates may be relatively similar. However, for cyber charter schools that enroll students from all 500 school districts across all of Pennsylvania, the education rates can vary dramatically.


It's worth noting that the current funding formula allows school districts to withhold some funds from charter school tuition reimbursements based on the argument that charter schools do not have the same expenses as school districts. Within the current funding formula, school districts are able to deduct costs associated with providing special education programs; adult education programs; community and junior college programs; student transportation services; facility acquisition, construction, and improvement; and debt services.


On average, school districts only reimburse charter schools approximately 75%, and cyber charter schools only about 72% of the amount that the school districts have determined it costs to educate a student within their district. The school districts keep the remaining funds, increasing the amount they have to spend on services and supports for students who remain within their district schools.

The cost of education continues to rise across Pennsylvania. And, the proportion of the bill that is paid for by the state has not kept pace. The HourGlass Foundation reports in "A Look at Public Education in Pennsylvania," for the 1973-1974 school year, Pennsylvania paid 55% of the total cost of education. During the 2017-2018 school year, the Pennsylvania Department of Education Reports that the proportion was only 35.3%.


That means that the majority of education funding, approximately 60%, comes from local sources, paid for by local taxpayers, typically through property taxes which are enacted and collected by the local school district.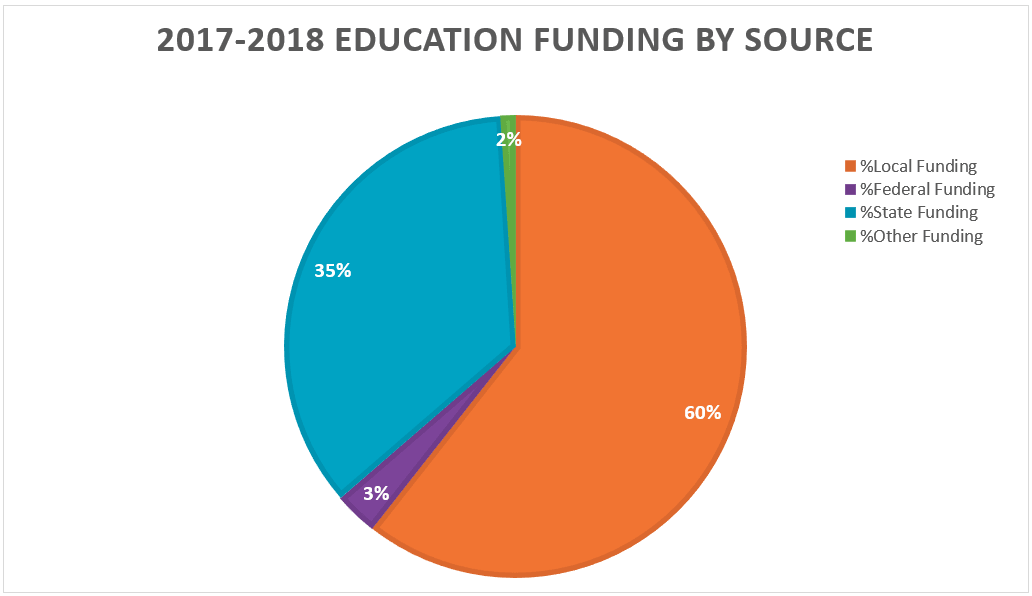 SOURCE: Pennsylvania Department of Education; Summary AFR Data; Revenue Data for: School Districts, Career and Technology Centers, and Charter Schools, 2017-2018


Families Have the Right to a Free, Public Education

The right to a free, public education is sustained within Pennsylvania's Constitution:
14. Public school system. The General Assembly shall provide for the maintenance and support of a thorough and efficient system of public education to serve the needs of the Commonwealth. (May 16, 1967, P.L.1037, J.R.3)
In 1997, when Pennsylvania adopted its Charter School Law, section 1725-A expanded free public education to include charter schools.
1725-A. Funding for Charter Schools.--(a) Funding for a charter school shall be provided in the following manner: (1) There shall be no tuition charge for a resident or nonresident student attending a charter school.



Today's Free Public Education Debate

Despite Pennsylvania's legal legacy of offering free, public education, the controversy surrounding the cost of public education is ever present.


Like most states, Pennsylvania's school system is funded by federal, state, and local sources. According to the National Center for Education Statistics, the federal contribution only pays for approximately 7% of the bill. And, most of that goes to provide special programs like Title 1 support services and special education supports. As a result, the majority of education funding comes from state and local sources.


It must be noted, according to a report by Marc LeBlonde at the Commonwealth Foundation, Pennsylvania's contribution to the cost of education has risen 14.3% since 2012. In addition, Justin Heinz notes in "How Pennsylvania's Education Spending Ranks Nationwide" that Pennsylvania ranks 9th in overall education spending compared to all other states.
What do you get from a Free Public Cyber Charter School?

Now that you know how cyber schools are funded, let's return to the main point: Pennsylvania's 15 public, cyber charter schools are paid for by taxpayer dollars and do not charge tuition for any student who chooses to enroll.

So, what do cyber charter schools provide?
Legally, Pennsylvania's 15 public, cyber charter schools are required to provide the same level of supports and services that any public school in Pennsylvania provides including certified teachers, books and curriculum resources, access to guidance and nursing services, and special education supports. Because they are cyber charter schools, they also provide access to computers, technology equipment, and technology support. They also tend to provide some amount of reimbursement for internet services so students can access their classes and teachers.
Because each public, cyber charter school is different, students and families will have different opportunities available within each school. For example, some schools thrive on extensive parent partnership and support; some provide live, real time classes; some offer more adaptable scheduling options; some offer different curriculum resources; some offer socialization opportunities; and some offer face-to-face learning opportunities. That's why it is important that any parent choosing a cyber charter school evaluates each one carefully to determine which is the best choice for their student and family.
Another interesting note, we often see families who choose to enroll their children in different schools based on the individual needs and goals of each student. For example, students who need a structured learning space, who also thrive in large groups, may prefer a traditional brick and mortar classroom setting. Independent students, who prefer a self-paced model with the expert guidance of a certified teacher may prefer an asynchronous cyber environment.
Some parents, who want to partner with their student's teachers and take on an active role in their child's education, and who also want their child to be engaged in classroom activities with teachers and students from across Pennsylvania, may choose a cyber charter school to help meet their student's individual needs and goals. Kim McGuckin is the parent of a PA Virtual Charter School graduate and has a current high school student at the school. McGuckin states,
"PA Virtual has been a wonderful education option for both of my boys the past 8 years. My youngest has been accepted into the Scholars Academy and is taking high school coursework in 8th grade. My eldest son had struggled socially and was not focusing well at his brick and mortar school. He was able to graduate from high school in only three years with high honors. If we had to do it all over again, we would undoubtedly choose the same path."



In Pennsylvania, Parents Have Choice.

Despite the controversy that surrounds the cost of public education, there are two important things to remember:
All of Pennsylvania's 15 public, cyber charter schools do not charge tuition. All public school tuition is paid for by Pennsylvania's taxpayers.
Pennsylvania's students, parents and families are extremely fortunate to be able to choose the best model of education that supports their individual student's needs. That opportunity is a right that all parents should support.
If you are interested in learning more about cyber charter schools, we invite you to check out The Ultimate Guide to Attending a Cyber Charter School in PA. This guide will answer your questions and paint a clearer picture about what a cyber charter school experience would look like for your child.