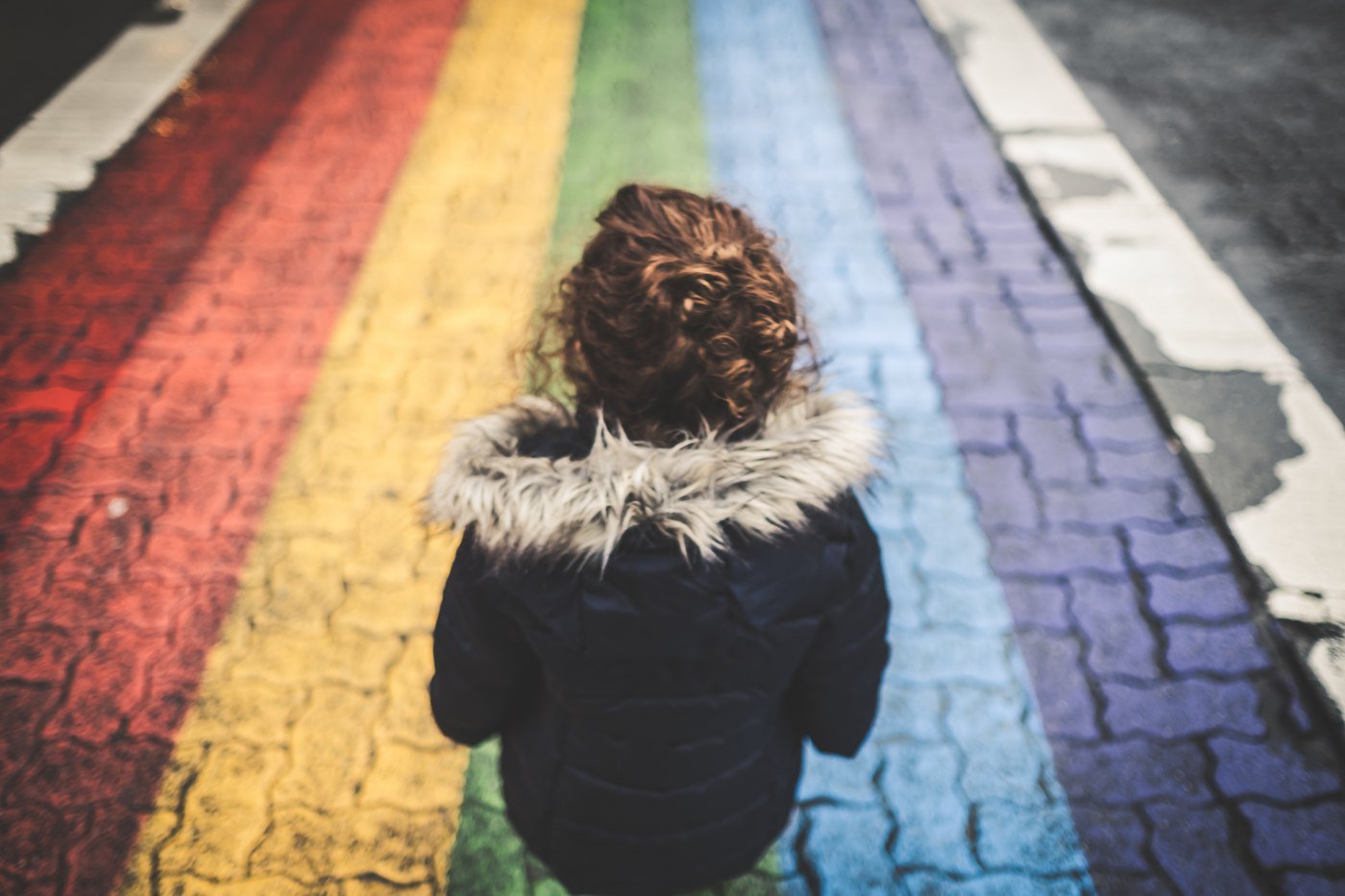 Subscribe
Alternatives to Public Schools
Traditional public school not working for your child? Do you know what your options are? Did you know there are more options for your child than your local school district or private school? Anyone, anyone. No? (I hope you heard that in Ben Stein's best teaching voice from the infamous scene in Ferris Bueller's Day Off.)
While school is often joked about in the movies, we know that when it comes to choosing the best school for your child, it's a serious decision. There are many alternatives to traditional public schools, and in Pennsylvania, parents and students are extremely fortunate. They have the opportunity to find and choose the type of schooling that works best for their child and their needs. In this article, we will discuss many of the alternatives to traditional public school available to you so that you can determine which option would be the best fit for your family.
Charter Schools
The National Alliance for Public Charter Schools defines charter schools as "independently-operated public schools that have the freedom to design classrooms that meet their student's needs." The Pennsylvania Department of Education (PDE) states that charters were created for the unique opportunity to "establish and maintain schools that operate independently from the existing school district structure."


Charter schools were created with the goal of giving parents alternatives to traditional public education. Charters are meant to encourage improved student learning, innovative teaching, and provide choice. These schools are held to the same accountability for measurable academic standards as district schools through PSSA and Keystone Testing, and are held to the same high academic standards as their public school counterparts. Charter schools are, in fact, public schools that are still accountable to meet state and federal standards.

According to the PA Department of Education website, as of 2022, there are 160 brick-and-mortar, or schools with physical buildings, charter schools across Pennsylvania. With a wide array of options and specialties in these schools, they offer a great alternative to students whose current options don't fit their needs offering choice, accountability, specialization, and often, smaller class sizes.


Charter schools were created from parents' demand for more public school options. Since charter schools operate separately from their local districts, they have the freedom to create their own curriculum to meet state standards without the dictation of how to do so. This often allows for more creativity and flexibility from teachers. Parents are also often thrilled to find that most charter schools offer smaller class sizes to better accommodate all student needs.
Cyber Charter Schools

Like other charter schools, cyber charter schools are independent public schools held to high academic standards. Unlike brick-and-mortar counterparts, cyber charter schools deliver the added advantage of schooling from home. Online schooling provides parents with more freedom in scheduling, giving families flexibility. Parents and teachers become true partners in the education of cyber charter students.


Cyber charter schools are, in fact, public schools that are publicly funded based on the enrollment of their students. These institutions monitor and track student attendance, participate in state-mandated testing, and are held to the same state and federal standards as their local district counterparts. According to PDE, there are currently 14 cyber charter schools available in Pennsylvania with a wide range of programming, curriculum, and flexibility serving students and their families across the state.


Many cyber charter schools offer two choices in the instructional model: live online classes with a certified teacher and classmates (synchronous instruction) or a more customizable schedule in a self-directed environment, supervised by teachers (asynchronous instruction). Some schools may also allow students to take a blend of both instructional models.


Live online classes, or synchronous instruction, is very similar in structure to traditional brick-and-mortar classes except students are attending class through an online learning platform. Students in this model attend class daily and interact with their teacher(s) and their classmates, allowing for socialization, collaboration, and group work. These classes are interactive and give parents the opportunity to be involved by watching and learning along with their child, without the full responsibility of teaching their child new concepts on their own.


Most cyber schools in PA also offer asynchronous instruction. Students and parents work together with the school to create a schedule of learning that works best for their family. The student's schedule is more self-directed but is supervised by teachers. At PA Virtual Charter School, asynchronous teachers plan the students' coursework, supervise their progress, and are available to support student needs daily. Teachers also offer office hours for students who may need one-on-one support.


Cyber schooling relies heavily on parent involvement. Parents partner with the school to ensure their child receives the best educational experience possible. Since the child is learning from home, parent presence is necessary for supervision and to offer their child help if they are struggling with a concept or assignment after class. PA Virtual calls the primary adult at home the Learning Coach. The Learning Coach remains at home with the student while the student is attending school in order to provide their child academic support. Parents should be proactive in contacting the school if they have concerns about their child's progress or feel their child is not being challenged appropriately.


Parents considering cyber charter schools often ask, "How do students socialize?" Cyber charter schools acknowledge the importance of socialization and often organize field trips across the state for student, parents, and teachers to meet and spend time with one another. Many schools also offer clubs where students meet virtually on a regular basis based on common interests. Additionally, students may choose to participate in their local school district's extracurricular programs such as athletic teams and social clubs.


Continue reading below...
Magnet Schools
Another option families in Pennsylvania have available to them are magnet schools. According to Magnet Schools of America, magnet schools are yet another category of public schools that offer a specific focus or area of interest in which to study, such as performing arts, languages, leadership, or STEM (science, technology, engineering, and math).

Unlike charter schools, which are separately run by an independent organization outside of the district, magnet schools operate within an existing school district. Magnet schools usually require a special application and acceptance into a program in order to attend. They still teach the basic core subjects but offer an additional focus on the area in which they specialize.

Magnet schools, however, are limited by your area of residence because they are a part of your local school district.



Homeschooling
Another option parents have available is homeschooling. Homeschooling is the choice by parents to educate their child in their home rather than through public or private schools — but differently than a cyber charter model. There are many reasons families may choose this option, including religious or personal beliefs or lack of local options.


Homeschooling requirements vary from state to state. In Pennsylvania, under the home school statute, the educator in the home must have a high school diploma or its equivalent and no major criminal offenses on record for the last five years. A notarized affidavit must be submitted to the local district superintendent for review. Parents keep a portfolio with work samples, and students must be evaluated annually by a state-approved home education evaluator. Students are required to complete standardized testing in third, fifth, and eighth grade. There are also course requirements that must be completed that are dependent upon grade level. Students are asked to meet the graduation requirements of the state in order to receive their diploma.


Parents select their own curriculum and often choose a mix of different curricula. This means researching and finding the curriculum that works best while meeting all of the above requirements.


Cyber charter schools are a great advantage for those wishing to homeschool but do not wish to, or know how to, be the primary instructors for their children. Cyber charter schools employ state-certified educators so parents are still highly involved, but not solely responsible for their child's education.

There are many types of homeschooling found on Time4Learning which include:

Traditional Homeschooling: This is the most common model, where students are taught from a chosen curriculum in the home.
Worldschooling: Families travel the world to gain a global view of schooling.
Unschooling: Educational choices fall into the hands of the child as children explore their natural curiosities through materials provided in their environment.
Classical Homeschooling: Families teach modern-day lessons by utilizing educational methods spanning back to the Middle Ages.
Montessori Homeschooling: Maria Montessori, a historical educator, developed a method of learning involving play, independence, and repetition.
Charlotte Mason Homeschooling: This approach follows the philosophy of Charlotte Mason, a 19th-century British educator, which incorporates education into all aspects of your life.
Waldorf Homeschooling: Rudolf Steiner developed a type of educating that focused on nature and their surroundings.
Parochial Schools

Parochial schools are private schools that are supported by a particular church or parish, according to Niche Resources. These schools have a faith-based approach, in addition to their more traditional core curriculum. As a religious school, there is often an added focus in the curriculum for learning the affiliated religion. Parochial schools, such as a Catholic school, identify with that particular religion and include faith teachings within the classroom.


These schools are private (not publicly funded) and typically receive financial support from the church or parish. Tuition is often required, though grants and scholarships are sometimes available to assist families. Parochial schools have the backing of a church and can sometimes have lower tuition than a private school with no religious affiliation or a private religious school without church-assisted funding.


Because parochial schools do not receive public funding, they do not have to follow the same regulations and processes as public schools, though many regulations still exist. This allows for specialized curricula and the addition of religion into their teaching. Unlike public schools, students are often required to complete an application process and can be turned away should the school so choose. Parochial schools are often open to students of other faiths as well.
Independent Schools
Independent schools are a type of private school run by a board of governors or trustees, and remain independent of other organizations. Private schools do not receive public funding and are funded primarily by tuition and charity. These schools are often accredited by the state as a matter of choice and fall under the private school umbrella listed above.


There are many types of independent schools and they can specialize in specific areas, and may be co-ed or single-sex and offer day-only or boarding options. Boarding schools offer an approach for parents who feel a fully immersive education away from home is best for their student.


When you start looking into choices available across our state, it can be easy to get overwhelmed. Each choice comes with its own benefits and challenges —and each family is different. While some parents may want to be fully engaged in every moment of their child's learning, others prefer to be more hands-off. School choice is a personal decision. Each child has their own set of needs and different children will thrive in different environments. Remember, you have a say and choice in your child's education.

Curious about cyber charter schools? If you're interested in learning more, we invite you to check out The Ultimate Guide to Attending a Cyber Charter School in PA. This guide will answer your questions and paint a clearer picture about what a cyber charter school experience would look like for your child.
NOTE: This blog was originally published in May 2020 and has been updated for accuracy of content.
Photo by Cory Woodward on Unsplash