Subscribe
How to Choose the Best Cyber School for Your Child
About Cyber Education | Quick Tips in Education
So you're ready to make the switch to a cyber school! Congratulations! We're here with some help on how to choose the one that fits your child best — whether it's a cyber charter school, homeschooling, or other cyber options!

---

Cyber school has become a way of life for families across Pennsylvania.
A concept that seemed so foreign a decade ago, has now become a norm for more than 60,000 students across Pennsylvania (as of 2020-21). There are a number of options for virtual learning opportunities. While you may be steadfast at reading every online review while shopping, you may need to do a little more research on the various options for virtual learning. In this blog, I'll help you navigate your options as you decide the best cyber school for your child.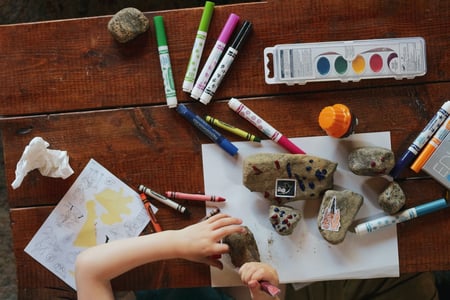 Step 1: Decide What Level of Involvement You Want to Have
Are you looking to have a greater degree of involvement in your child's education? Then you are heading in the right direction! Cyber schools typically offer you the opportunity to be with your child every step of the way, while adhering to a proven curriculum approved by educational professionals.

Let's look at the levels of involvement you would have in various cyber options:


I Want to Support
Supplemental Educational Organizations
There are a plethora of programs that support student success with educational videos and tutorials. Students can voluntarily choose the lessons and subjects they view. These organizations typically recommend a linked "coach" who tracks the student's progress and completion of videos. It is the coach's responsibility to monitor student success. This success may be monitored by active supervision, verification of completed assignments and consistently checking student grades. Open communication with your student's teacher, and frequently checking your email will also enhance student achievement.
I Want to Lead
Homeschooling
Homeschooling allows you to develop and provide an education around your own personal educational philosophy. This does come along with guidance and state mandates. Parents research and select a curriculum that they feel suits their students. They are in charge of collecting materials related to their education in a portfolio. This portfolio is reviewed by a state approved evaluator. Specific courses and standardized testing are also required and must be managed by the parents.
I Want to Partner
Cyber Charter School
Cyber charter schools usually provide two instructional models that you can choose from. The synchronous model requires students to attend live classes, with their Learning Coaches supporting and supervising their work. The asynchronous format allows students to work at their own pace, following a curriculum set by their teacher. They also check in with a certified teacher on skills and lessons. Both models rely on parent involvement throughout the day; however, you are not tasked with the responsibility of choosing the curriculum. The school provides one that adheres to the department of education requirements and standards. This curriculum includes the materials that you would need to guide your student's learning, sometimes physical books and other time digital access. On average, a cyber school will request a Learning Coach be present with their student for 5 hours a day, depending on the grade level.
A full list and description of public school alternatives can be found in our "Alternatives to Public Schools" blog. When evaluating your cyber school choices, if you want to have some help from certified teachers, but still play a key role in your child's education, then look for a cyber school that does both!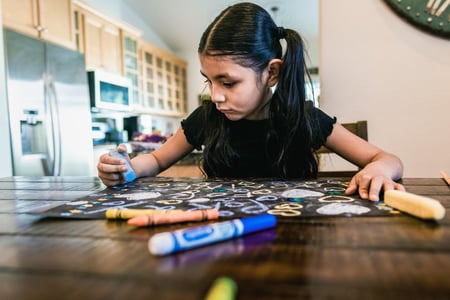 Step 2: Consider What Level of Financial Investment You Want to Have
Not all cyber schools are equal! As you weigh out the advantages of various cyber schools, you will likely come across private and charter schools. Private online cybers often have a tuition cost attached, while charter schools are funded through your local school district.

Private Cyber Schools
Private online schools provide different avenues for learning, along with highly qualified teachers and curricula that adhere to the state standards. In addition, private online schools can offer religious-specific learning as well. While the cost is typically less than a brick-and-mortar private school, keep in mind that these private schools still come with a price tag. An example of costs can be seen on the Veritas Scholars Academy website. The cost can range from $379 to $699 for enrollment fees, plus course tuition ranging from $199-$749 per course, as well as the cost of materials.

District Cybers
Some cyber schools can operate out of your school district and are tuition free (funded by PA tax dollars), but many have been discontinued with the return to in-person learning. Some of these programs also require blended in person instruction at the brick-and-mortar school. They offer smaller class sizes, certified staff, and a program that adheres to the state standards, sometimes at the expense of flexibility.

Cyber Charter Schools
PA cyber charters are public schools that are at no cost to you, are funded by Pennsylvania tax dollars, and are fully remote. At a cyber charter school, such as PA Virtual, students are provided with a computer, printer, and curriculum. Some schools even provide a stipend for internet access, as well as for commuting costs for state testing.

So if you're looking for a low or no-cost option, then you'll want to look at public cyber schools. If you are willing to spend some more, then consider online homeschooling or a private cyber school.




Step 3: Explore Outcomes of Cyber Schools
Did you know that cyber school students attend the same types of universities that students in private schools do? It's true! For example, PA Virtual students have attended Carnegie Mellon, Penn State, Harvard, University of Pittsburgh, Widener University's Delaware Law School, Eastman School of Music, Albright College, and more!

You can learn more about the impact cyber school had on these bright minds with our "PA Virtual Cyber School Grads: What Are They Doing Now" series.

In addition to post graduate success, you'll want to research what cyber schools have career programs, internship and mentorship opportunities, and more. PA Virtual's career services program, for example, offers a myriad of hands-on opportunities and a well developed program to prepare for post graduation. Cyber school students, much like vocational school students, further their career potential and walk into successful jobs with 2 or 4-year degrees. For many of them, the cyber school model provided them the opportunity to explore their interests and succeed after graduation. Make sure you check out what each cyber school's graduates are doing, and find one that offers the outcomes you're looking for!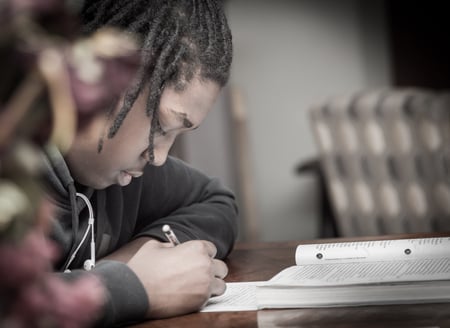 Step 4: Evaluate the Socialization Opportunities for Your Child
There's a myth still floating around that cyber school students don't socialize. That's simply not true!
Outings
In some cyber charters, like PA Virtual, monthly opportunities are available to meet and mingle with peers and teachers. These regional activities include service projects, picnics, games and more!


Collaboration
Class sessions also include the opportunity to work with others through small group, project based learning assignments. They can also connect through similar interests in clubs. Some schools offer more than 30 club opportunities, such as art, debate, gaming, photography, culinary, world language, and more!


Positive Teacher Interactions
Students can connect with teachers during class using messenger features. This assists in clarifications and questions during class times. They may also seek support from teachers during their office hours. This specific time promotes conversations regarding class assignments, grades and challenging course material. Many teachers also facilitate small group work, encourage study groups, and help students connect in other ways.
As students collaborate and learn together on a daily basis, they develop friendships too. A prime example is our current sophomore, Lexi, who recently celebrated her 15th birthday with a crew of PA Virtual peers. When looking at cyber schools, make sure you find one that has socialization opportunities (COVID notwithstanding) so that your child can make friends, reinforce social skills, and more!
You are clearly dedicated to your child's educational success. Your research is admirable! As you work through the considerations we've covered in this blog, keep in mind your final goals for your child. And if you are seeking a cost effective partnership that can provide a valuable educational experience, then look no further than your cyber charter school!

About the Author: Amy Dajczak is a kindergarten teacher at PA Virtual.
Images courtesy of Bruce Mars, Sigmund, Tim Mossholder, and Wadi Lissa on Unsplash.