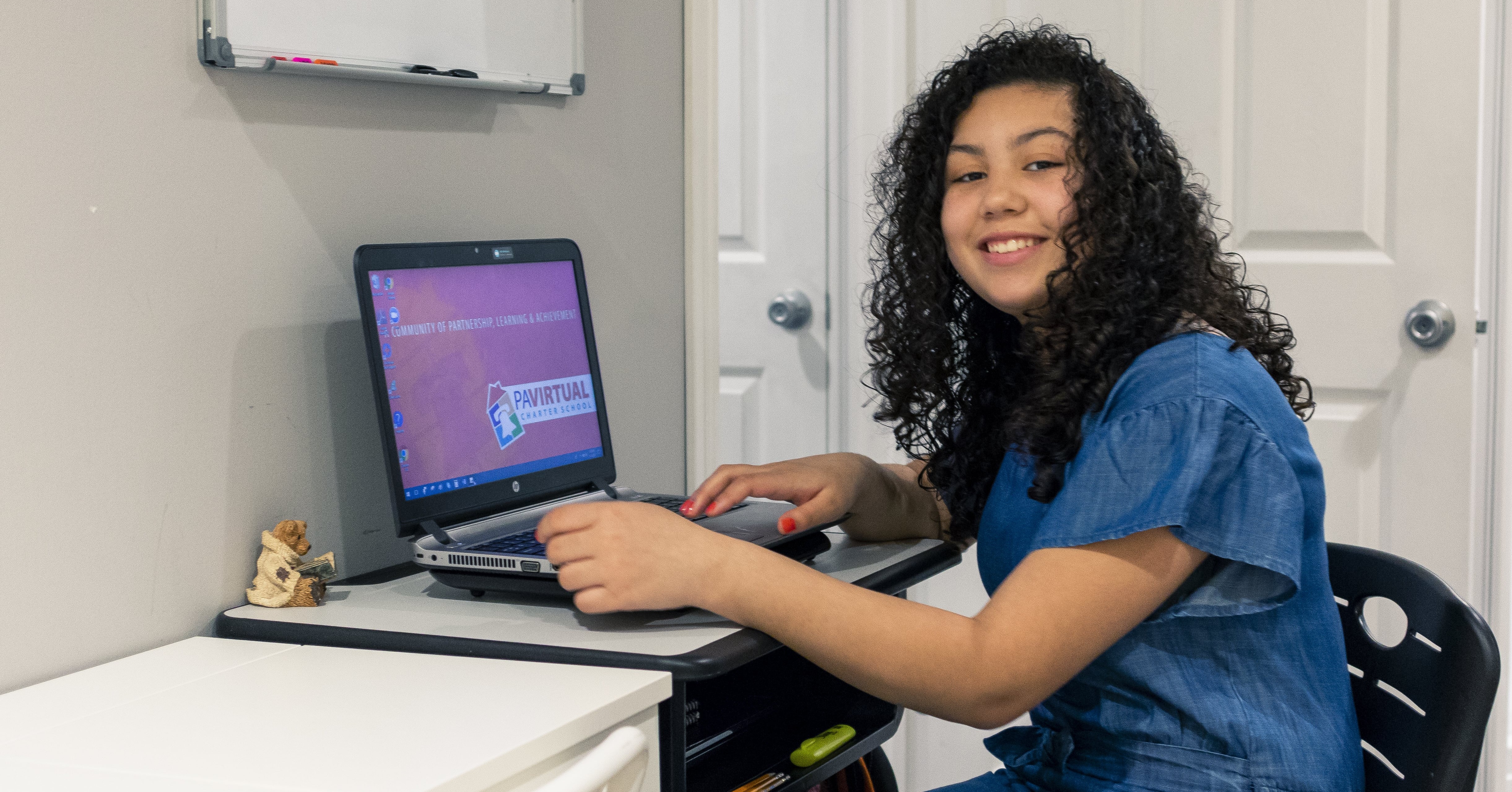 Subscribe
What are the Advantages of Cyber Charter Schools?
Over 32,000 students are educated by cyber charter schools in Pennsylvania. Families that enroll their children in PA cyber schools note many different advantages for their children. For more information about charter schools and cyber charter schools, please take a look at our post, "Why Do Parents Prefer Charter Schools?" Today, we'll explore the many reasons that families choose cyber charter schools for their children to help you determine whether a cyber charter school might be the right option for your family.
Advantages of Cyber Charter Schools

As previously mentioned, charter schools can be both physical or cyber. However, the online nature of cyber schools makes them very different from brick and mortar schools, both traditional and charter. Because they are so unique, cyber charter schools offer benefits that parents might not be aware of, but may be excited to learn about.
Safe and Nurturing Environment

As Dorothy once said, "There's no place like home." That can be true for learning as well as for general comfort and safety. Because cyber charter schools are home-based, you have control over the environment in which your student learns. Because your home is now a private learning space just for your child, you can:
Organize the space in a way that works best to stimulate your child's learning.
Provide one-on-one attention that means your child's questions can be answered more easily than in a large classroom.
Stay active while learning. Students can take breaks or even get up and move around the room. No hall pass is needed to use the restroom!
Treat and monitor recurring health issues from the comfort of home, without sacrificing your student's learning.
Avoid social concerns like bullying, peer pressure, school safety, or drug problems.

Materials Provided

While much of the instruction and interaction for cyber education occurs online, your school will provide physical supplies for your child as well. Typically, your student receives a laptop, printer, and books. Depending on the school you choose, you may also receive other materials; for example, schools that use the K12 curriculum provide students with textbooks, workbooks, and parent lesson guides, as well as art, math, and science materials. At some schools, high school students are even sent course-specific materials like lab equipment for chemistry or physics, sketchbooks for Drawing and Design, or image editing software for technology courses. In addition, families are provided a set reimbursement for internet expenses to ensure that all students have access to this educational option (the amount of reimbursement may vary by school).
Parent/Guardian Involvement

Parents often look at cyber charter options because they want to be more involved in their child's education. Cyber schools allow parents to educate their children at home but leave the majority of planning to the teachers. That said, parents considering the cyber model should expect to be involved in 80% of the work with elementary grades and about 50% in higher grades in order to ensure that their student stays on track. (This can vary depending on your student's specific learning needs.)
Most cyber schools offer both live classes and independent courses, both overseen by a certified teacher. Depending on the class type you choose, your day may be more structured—with set class times and more frequent assignment due dates—or you may have more flexibility in your day regarding lesson times and assignments. You can choose whether your student takes on more responsibility for his or her learning, or you can stay closely involved as they work from home with you. Whether you choose to listen in on their classes daily or check in periodically to help with assignments and tests, you have immediate input and can observe your child's learning and progress on a daily basis.
Continue reading below...

Family Support

Parents often worry about making the change to cyber school and becoming so much more involved in and responsible for their student's education. Although it is a valid concern, cyber charter schools provide many supports to help parents become more confident in their role and get the support they need.
Many cyber charter schools provide what they call a Family Coach or Family Support Coordinator who connects parents to tech help, provides tips for organizing school supplies, tracks attendance, and helps with other non-academic issues. At PA Virtual, our Family Support Coordinators (FSCs), actually live in the regions of the families they support and schedule social and educational outings so that you can get connected with other families in your area. FSCs also stay with their families throughout their time at PA Virtual, so while your child's teachers may change each year, your FSC remains the same. Your FSC gets to know your family through the years and can help you on a more personal level.
Some schools even offer support for parents beyond their Family Coach or FSC. At PA Virtual, we also offer the Parent Ambassador program to help educate and support parents. The program is run by parents whose students are currently attending or formerly attended the school. These parents have years of experience and are there to help families access the resources they need to make their cyber school experience the best it can be. Parent Ambassadors help you connect even more to the school community by offering lunchtime learning sessions, parent mentoring, volunteer opportunities, and additional regional outings.
Field Trips

One of the main concerns parents have about cyber education is ensuring that their student doesn't lack social time, but even cyber charter schools have face-to-face meetings. In-person events include not only health checks and mandatory testing, but also fun regional and school-wide field trips. Field trips are a great opportunity to meet teachers, family support staff, and other families who attend your school. Families often meet others who live close to them and connect for support, friendship, and activities outside of school events.

Flexibility

Perhaps the advantage of cyber schools parents enjoy most is their ability to ensure students receive a quality education while still allowing the flexibility to fit with real life. For example:
Laptops can be taken anywhere in PA with a Wi-Fi connection, so your student doesn't miss class time if you need to go out somewhere during the day.
If you move to another part of the state, your child can continue with his or her current online school; no transfer is needed.
For high school students, cyber schools can allow the flexibility to start a job, join more extracurricular activities, or even take on college courses.
For families choosing the independent course option, you can create a schedule that meets school requirements but also takes into account your student's academic and non-academic needs.
It's Your Choice

Charter schools offer a variety of options and are a great alternative to traditional public schools. Each child is an individual and may need different methods, locations, or environments to achieve their best learning. If you're looking to make that choice, you can learn more about PA Virtual Charter School or check out our Ultimate Guide to Attending a Cyber Charter School in PA.


This guide will help you weigh the pros and cons of cyber charter schools and help you decide whether your child would benefit from a cyber charter school. In addition, this guide shows examples of curriculum, includes an extensive comparison of all cyber charter schools in Pennsylvania, and much more.

About the Author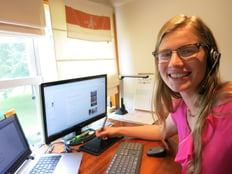 Sigrid Gulbis is a second year teacher and graduate of PA Virtual Charter School. Sigrid attended PA Virtual for 12 years and graduated in 2014. She went on to pursue a degree in teaching High School Mathematics. Sigrid graduated from DeSales University with honors and academic accolades before returning to her Alma Mater in the summer of 2018 as an Academic Support Math teacher. Ms. Gulbis began teaching High School math in the fall of 2019.