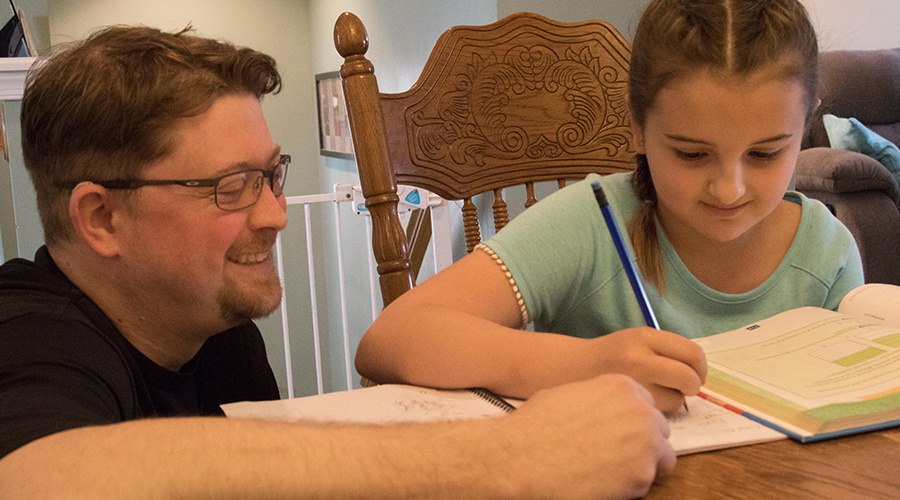 Subscribe
Top 7 Questions We Hear about PA Virtual Charter School
There are always plenty of questions parents have about PA Virtual and cyber charter schools in general when they start looking into the online education model. Over the past 20 years of serving Pennsylvania families, we have noticed a handful of questions that are frequently asked by prospective parents. In this post, we'll be answering some of the most common questions that parents ask before they enroll their child with PA Virtual Charter School.
Can you explain the basics of the school?

PA Virtual is a top-performing cyber charter school in Pennsylvania. We are a public, online school serving students in grades kindergarten through 12th grade. As a public school, PA Virtual is funded by Pennsylvania taxpayer dollars, so there is no cost to attend. Because our model is online and students attend school from their home, every student must have a parent or designated adult at home to serve as their Learning Coach. Families must have internet access so students can get to school resources and work with their teachers online.

Do all students take online classes?

Here at PA Virtual, we offer two instructional formats; we refer to them as synchronous and asynchronous. For families who prefer a more structured schedule and daily interaction with teachers and other students, we offer synchronous classes, which are live classes conducted in a virtual classroom. For families who prefer a more flexible schedule, we offer asynchronous classes, where students do not take classes in real time but rather learn in an independent manner with teachers monitoring their academic progress. Either way, Learning Coaches work alongside their children in both formats. Families can request the type of model for their child, but it's important to note that PA Virtual can require live classes for students that are working below grade level or need more guidance.

What is a typical day/schedule like?
On a typical day, students start by logging into Blackboard. If they have synchronous classes, they'll have a schedule of class times throughout the rest of the day. The first live class of the day starts at 8:15 and attendance is taken in every synchronous class. If a student is asynchronous, they'll start working from their daily plan, completing reading, online work, and assignments for each subject. Regardless of the instructional format, all students must complete 5-5 ½ hours of schoolwork each day, and Learning Coaches will log that time at the end of the day.

4. What exactly does PA Virtual provide?
PA Virtual provides everything a student needs to complete the school year and be successful in this model of education. We provide a laptop, printer/scanner, and headset for live classes, as well as curricular materials like books, workbooks, art supplies, and science kits. While our younger students will have lots of materials to get their hands on, our older students will have mostly online materials. PA Virtual also provides families with a stipend twice a year to help offset the cost of internet in the home.

5. Do you offer Special Education services?
At PA Virtual, we service a variety of students who receive special education services. During the enrollment process, parents have an opportunity to speak to a member of the special education department to learn more about what services for their child would look like in a virtual setting.

6. How do I enroll?
To enroll, you can start the process right on the enrollment page of our website. Simply fill out the application form and you will receive an email with next steps. If you've already done that, check your email to schedule a phone call with an enrollment specialist. They will explain the enrollment process, answer any questions you may have, and get you started.

7. When can I start with PA Virtual?
The final step of the enrollment process is your enrollment conference call where you'll get your official PA Virtual start date. Remember, students must stay enrolled and attending at their current school while completing the registration process.
We hope this information helps you as you get ready to make an important decision about your child's future.
Do you have a question that isn't listed above? Take a look at our FAQ page to find answers to questions related to academics, our enrollment process, and more.

For more information on cyber charter schools in PA, we invite you to check out our Ultimate Guide. This comprehensive guide will help you decide whether the cyber model might be a good fit for you and your family. In addition, this guide shows examples of curriculum, includes an extensive comparison of all cyber charter schools in Pennsylvania, and much more.