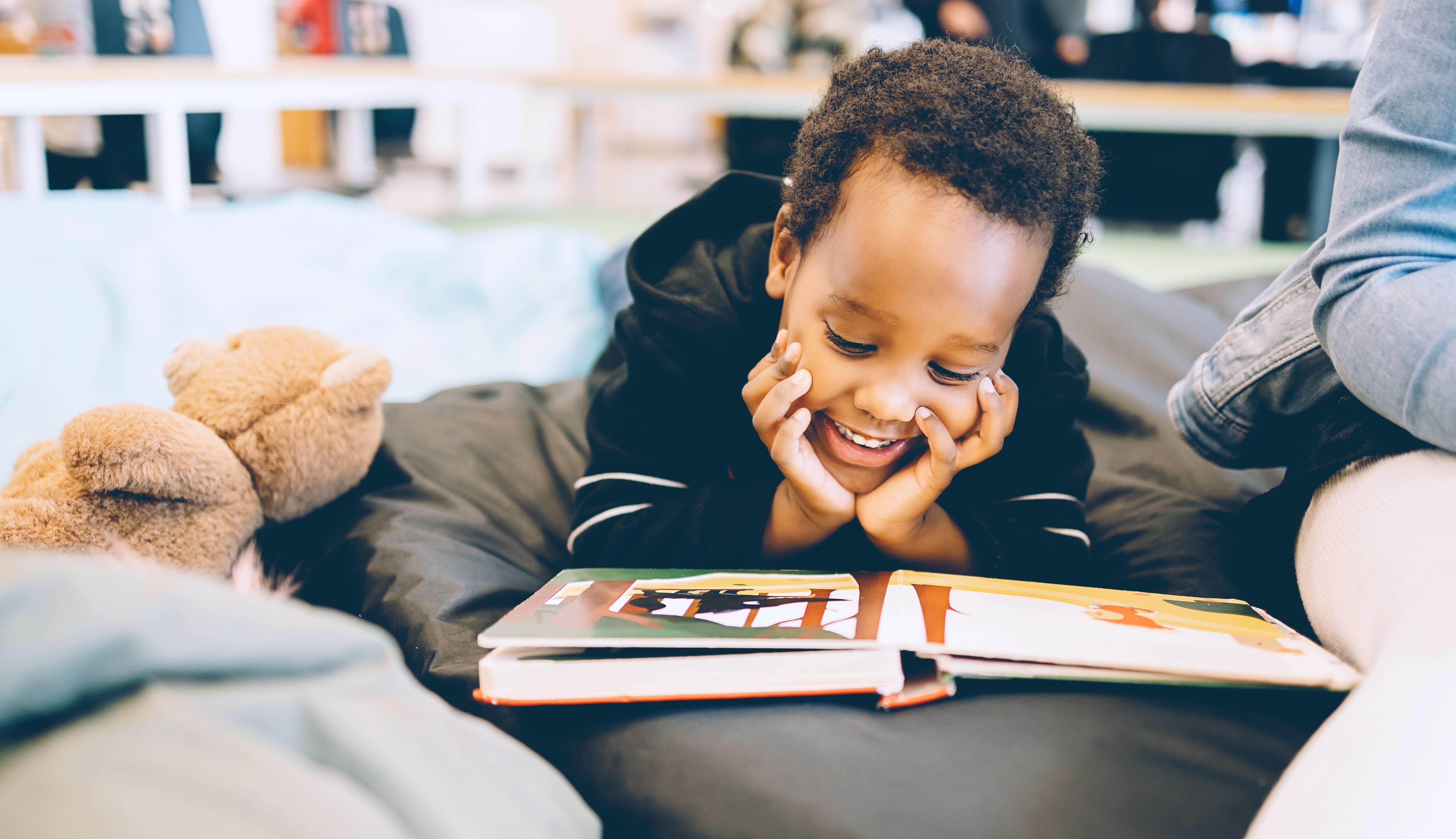 Subscribe
Helping Children Love Books and Reading
Books are sources of wisdom, quests, truth, and hope — and are instrumental to building an extensive vocabulary. Every parent wants their child to love books and reading because they know it opens many doors. And helping children love books and reading is one of the most important things you can do as a parent.
Reading is an essential skill to have, and will lead your child on a path to becoming a lifelong learner. But how can we help a child love books, particularly in a world of many digital distractions?
---
A love of reading is a building block for success.
In this blog, we'll explore strategies for cultivating your child's love of books, reading, and the pursuit of knowledge.


Reading Aloud to Your Child
This act is the greatest and first step to helping a child love books and learning. In today's world, it can sometimes be difficult to get children excited about reading, especially with all of the technology options available. It's never too early to read to your child, and doing so should not end when they enter school or even upper grades.
There are many benefits to reading aloud to your child. According to child empowerment nonprofit Children's Bureau, reading helps boost cognitive development, can increase attention span, grows vocabulary, aids comprehension, and creates opportunities for bonding and enjoyment. The U.S. Department of Education stated in its "Becoming a Nation of Readers" report that "The single most important activity for building the knowledge required for eventual success in reading is reading aloud to children."
When babies and toddlers want adults to read, they typically want the same book repeated multiple times. Remember that the repetition is stimulating their brain development, so while reading Goodnight, Moon six times may seem excessive to an adult, each time is a learning moment for your child.
Creating a Book Collection
An important step to cultivating a love of reading is making books available to your children. Build that collection by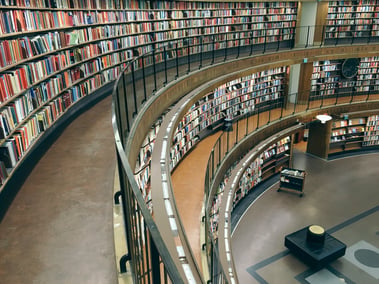 going to the library often, buying used books at yard and book sales, or starting a lending library among friends. Ask grandparents to give a book as a gift, or find online reading opportunities.
For the knowledge seeker, a library card can be a prized possession. Take advantage of library resources and programs. The more a child is at the library, the more they find it a magical place. So, the library is a terrific resource for helping children love books and reading.
If finances are tight and you are unable to purchase your own books, there are plenty of free options.


But what should you read?
Grab a classic fiction book, a newspaper article, family history journals, non-fiction books, or even an assembly manual from that birthday gift you put together. Anything with the written word is fair game. If you opt for the journals, you're also strengthening those familial connections!


Have your child choose books that they enjoy. Maybe that means a trip to Barnes and Noble is in order, or spending an afternoon at the local library and just letting your child browse the shelves.


Choose a family chapter book to read together. If you can get everyone in on the fun, it's a great opportunity for bonding. It also signals that reading is a family-wide priority, and can create positive associations with the act itself.


Additionally, providing them with some ownership over their education instills an early sense of responsibility and creative thinking.
Commit to Special Reading Times and Places
You can have a book nook, comfy couch, reading tent, or a bean bag chair. The possibilities are endless for a special place to read!
Think about the times when your child is eager to interact with you and learn, and the joy on their face (as well as yours). Reading time is the perfect occasion to regularly create those moments by perusing books during breakfast, a Sunday evening book time, or the traditional bedtime story. Designate a books-only, no electronics evening (unless you're reading on a device), or try other ideas that fit your family's lifestyle.
By committing to your choices, and making them a regular part of life, you're establishing a tradition that will benefit both you and your child!


Suggestions for Struggling Readers
Gaining oral vocabulary is of greater concern for young children than reading ability, and once they can read a word, they will know what it means if they have heard it through literature and conversation.
If your child is just learning to read or struggles to read, it's even more important that you read aloud to them. Remember:
DO NOT ask them to sound out even a single word during that time, so that they can focus on listening.
Snuggle into a comfortable chair, and talk about the picture on the cover.
Dialogue with your child about what they think will happen in the story and what they will enjoy or learn.
Find a book series that is a classic and interests your child. Then, after a successful first read, follow with the other books in the series — which helps them to connect characters, settings, and plots, and to learn sequencing of events.
Be sure to praise your struggling readers (or any reader, really) with positive statements and encouragement for their efforts. Don't correct or embarrass them when they make a mistake. Instead, focus on their positive work, then give gentle suggestions when needed. For example, try "You read the first sound correctly; let's look at the rest of the letters," or "You really worked hard on that word. I used to get that one wrong when I was young."
Making Memories
Many of us remember books or series that impacted us, even decades later. Bring those words to life by reading a book, then planning a memorable activity around it, such as visiting places listed in the book (as appropriate). In fact, there are people who travel thousands of miles to see locations that inspired famous authors, such as Jane Austen fans heading to the city of Bath in Somerset, England, or to the country's Lake District.
I remember reading the last chapter of the biography of Helen Keller to my children as we drove to her home in Alabama. It was amazing to see the house, grounds, and mostly the well!
Raising children to love the written word may sound like a daunting task, one reserved for those with an academic specialty. On the contrary, children are often inspired by their own parents, teachers, and friends. Your small efforts — 15 minutes of reading at bedtime, or a book-only evening — will pay off in ways you cannot even imagine. Plus, instilling a love of reading in your child is something you won't regret! We hope that you're successful in helping children love books and reading.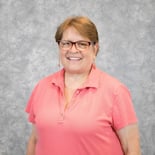 About the Author: Mary Ellen Moore is a Language Arts Intervention Specialist at PA Virtual.
---
Curious how we use reading in a cyber charter setting? Learn more about teaching reading in a virtual classroom.



Photo credit to Guy Basabose on Unsplash.