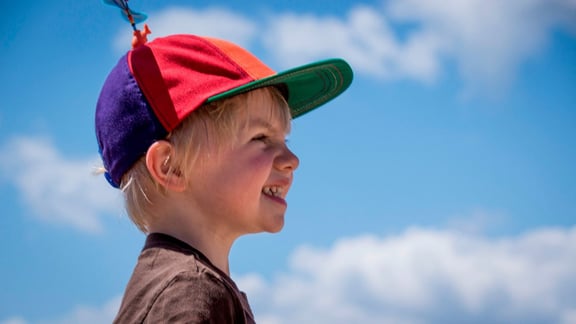 Susan Wilson enrolled her son at PA Virtual Charter School almost seven years ago. Johnny, now in 6th grade, was diagnosed with ulcerative colitis as a toddler. Children who suffer from this type of colitis, find it difficult to keep a regular schedule – a huge concern when looking into traditional brick and mortar schools in the area. The family began to research other options and on the recommendation of a friend, began to look into PA Virtual.
Susan, a stay at home mom at the time, found PA Virtual to be the perfect fit. Enrolling as an asynchronous student allowed her son to complete work on his own terms – and not have to worry if his disease flared up midday. She was amazed at how simple the K12 curriculum was to comprehend and the supplies that were sent at the beginning of each school year. In addition to a laptop computer, kindergarten students at PA Virtual receive additional story books, blocks, phonics sets and counting toys.
She noted it is also important for kindergarten children to receive plenty of interaction with other students in the virtual classroom, and at local outings, which are organized across the state.
Currently, Johnny's UC is in remission and he is able to adhere to a more synchronous schedule – meaning he attends live online classes with his peers each day. The Wilson family would never think of a traditional public school because of the bonds they have built at PA Virtual.
Susan's advice for new parents: "Don't stress out! Reach out to and connect with other PA Virtual families. When we first started, I wasn't stressed, but I had lots of questions about adjusting to the cyber model. I met a few parents at a local outing who were always there to help when I had a new question!"
Could cyber education be right for your child? If you are interested in learning more about PA Virtual Charter School and how PA Virtual could benefit your Kindergarten student, Please take about a ½ hour to check out the recording of the Kindergarten Open House! It's not too early to sign your kindergarten student up today for PA Virtual!