Subscribe
Ways to Have Fun (and Stay Healthy) Over Spring Break
Ah, the joy of Spring Break! After a long winter, and before the busy summer, families across Pennsylvania take this opportunity for some springtime fun. Whether you're at a cyber charter school or in a brick-and-mortar model, break is a great time rest and recharge for the the final end-of-year push. Check out these tips and activities to make your break relaxing and productive, while helping you stay healthy!

---

After a long, cold, winter, I am happy to say that Spring Break is finally here!
I bet you're ready for a week of fun, and hopefully some sun. While some of our cyber charter families will be heading out for a fun-filled vacation, others may be indulging in a much needed "stay-cation." If you're not sure what you're doing for break yet, don't worry! We have you covered with some ideas for activities, as well as some tips on how to help you and your student unwind and relax — all with some learning sprinkled in!




Tip 1: Get the Entire Family Involved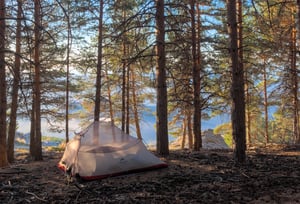 The more the merrier when it comes to fun! Family support is an important part of student success here at PA Virtual, and it's just as important to involve the whole family in having a full and enjoyable break.
When I was young, good weather meant it was time to get outdoors! This can be as simple as taking a walk around the neighborhood or going to a local park, or as elaborate as a week-long camping trip. If you're a family that loves to camp, grab your gear and head to the forest for some relaxation, exploration, and bonding! If you do find yourself hitting the trails for break, just be sure to keep safe!
Wear long sleeves, pants, and a hat to protect your skin from sun, foliage, and insects.
Be sure to wear sunblock! You can still get burned if you aren't careful.
Insect repellant may also be a good idea, and don't forget a thorough skin check for ticks.
If the great outdoors isn't something that interests your family, you can have just as much fun indoors with a little planning and a lot of imagination.
Let's Keep Learning
Spring Break may be a time to relax and have fun, but we can still work on some at-home learning! Have your students recreate their favorite science experiment, or have them write and act out a play based on what they're learning in ELA! If your student loves music, have them put on a concert, or just sing the songs they've been learning as a group. Break may be just the chance you need to share and enjoy what your students are learning!
Tip #2: Keep Your Food and Exercise in Check


Navigating Sweets Successfully
Yummy desserts may be an important part of your family traditions or celebratory meals, and should be enjoyed in moderation. Consuming excessive amounts of sugar has been shown to have negative effects on children's mood, activity, and hyperactivity levels. In addition, big blood sugar spikes from sweet treats and sugary beverages can lead to insulin resistance, pre-diabetes, and Type 2 diabetes over time.
The key to enjoying sweets in a healthful manner includes making smarter choices, including healthy food pairing. So when your child is headed towards the biggest, sugariest confection they can get their hands on — try a cupcake and some fruit instead. While the fruit has natural sugar, it also has fiber, which will help promote feeling full for longer. Fiber has also been shown to decrease cholesterol and lower the risk of diabetes, so balancing sweet treats (including sugary drinks!) with fiber-filled foods is a good way to indulge and decrease your risk of disease.
Exercise After Eating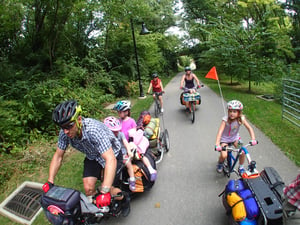 In addition to limiting the amount of sugar we consume, we should incorporate exercise into our lives. My family had a tradition of taking a walk after large holiday meals to help burn calories and prevent the feelings of fatigue that often come after a large meal. If the sun has already gone down by the time the meal is over, add an extra element of fun with flashlights! If it isn't realistic to go for a walk after dinner, you can try exercising earlier in the day. If it's nice out, you can go for a family bike ride or even try out roller skating.
If you do try biking, skating, or skateboarding, make sure you wear protective equipment, such as a helmet and knee and elbow pads — no one wants to end their exercise with injury. Whenever and however you exercise, the movement and fresh air will have positive effects on your health!
Tip #3: Learn About New Places and Ideas
Break may be a time to relax, but it's also a great opportunity to to spend time with family
doing something both fun and educational. With a little preparation and imagination many activities can become a chance to learn something new.
You can add fun facts or scientific observations to a simple trip to the park! Warmer weather and thawing ice can lead to outdoor STEM moments, where you can talk about the water cycle, or use green leaves and buds as inspiration for conversations about photosynthesis and hibernation.
Encourage your students to find something from each color of the rainbow, or things that are different shapes or textures. Anything that gets your mind thinking about the world around you differently is a chance to learn and grow!
If you're planning to travel, try to add opportunities to learn into the trip, such as visiting a museum, art gallery, or historical site. Pennsylvania is home to a wide variety of places to explore. Wherever in Pennsylvania you find yourself over Spring Break, chances are there's a spot near you to explore!
(Remember to check with each location prior to your trip to see if they have any health and safety requirements.)
Allentown/Bethlehem

Photo courtesy of Yahn Planetarium
Erie
Harrisburg
Philadelphia

Picture courtesy of Carnegie Science Center
Pittsburgh
Wilkes-Barre/Scranton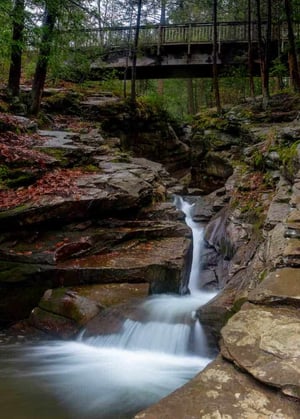 Seven Tubs Photo Courtesy of Jim Cheney with Uncovering PA
Tip 4: Spruce Up Your Space
Now that spring is here, it's time to embrace your inner Mary Poppins, throw open the windows to let the fresh air in, and get deep cleaning! Spring cleaning has also been shown to help prevent respiratory issues and support a healthy immune system by keeping allergens at bay and reducing indoor pollutants. Deep cleaning the kitchen can help prevent food-borne illness.
Research shows that not only are children capable of helping around the house, but a study published by the University of Minnesota discovered that children who are given chores as early as 3-4 years of age are more likely to have good familial relationships, as well as academic and, eventually, career success. You can make cleaning more fun by sending a different family member to each room in the house and seeing who can complete their task the fastest!
Once the inside of the home is clean, you can turn your attention to outdoor spring cleanup. Kids can be in charge of wiping down outdoor furniture, raking leaves, or, for older children, paint worn looking fences, or wash windows and/or exterior walls. Any outdoor work you do now is less that has to be done when it's hot and humid later in the season!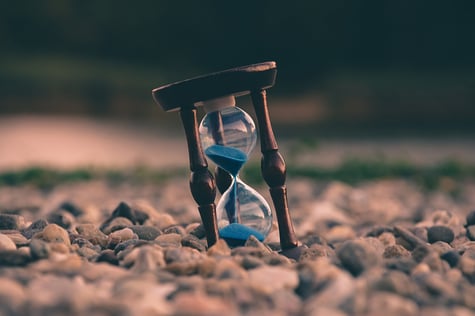 Tip 5: Consider Limiting (or Even Eliminating) Some of Your Technology
Our final tip for a fun, relaxing, yet educational spring break may be the toughest one! In today's
ever-connected society, slowing down and unplugging, even for a few hours, can seem like an
impossible task. However, research shows that having children unplug can help:
Decrease feelings of depression and anxiety;
Reduce stress levels;
Improve sleeping habits;
Decrease attention issues;
Reduce the changes of weight gain.
That's why we even build screen breaks into our daily schedules here at PA Virtual, because we know students need to step away periodically. As virtual learners it's impossible for our students to completely eliminate technology; however, there are steps we can take to help reduce the amount of non-school screen time our children have each day. Simple things like not having screens in the bedroom, not allowing screens during meal/snack time, and not using the TV for background noise are easy ways to decrease the amount of screen time we get throughout the day. School breaks offer a unique opportunity to unplug and step away from screens, get outside, and get some vitamin D!


But don't forget!
As your Spring Break takes shape, remember that this is a time to step away from the regular school routine and indulge in some more relaxing activities. Whether you're heading across the country on a road trip or camping in your backyard, we hope these tips help you optimize your Spring Break experience! Enjoy your time, stay safe, and we'll see you soon!
NOTE: This blog was originally published in April 2022 and has been updated for accuracy of content.
About the Author: Lauren Olcese-Mercurio is a regional nurse at PA Virtual.
---
Photo credits to:
Myles Tan on Unsplash; Trougnouf (Benoit Brummer) - Own work, CC BY 4.0, https://commons.wikimedia.org/w/index.php?curid=91885383); Mark Stosberg on Unsplash; Yahn Planetarium at Penn State Behrend; Carnegie Science Center; Jim Cheney with Uncovering PA; and aronvisuals on Unsplash: