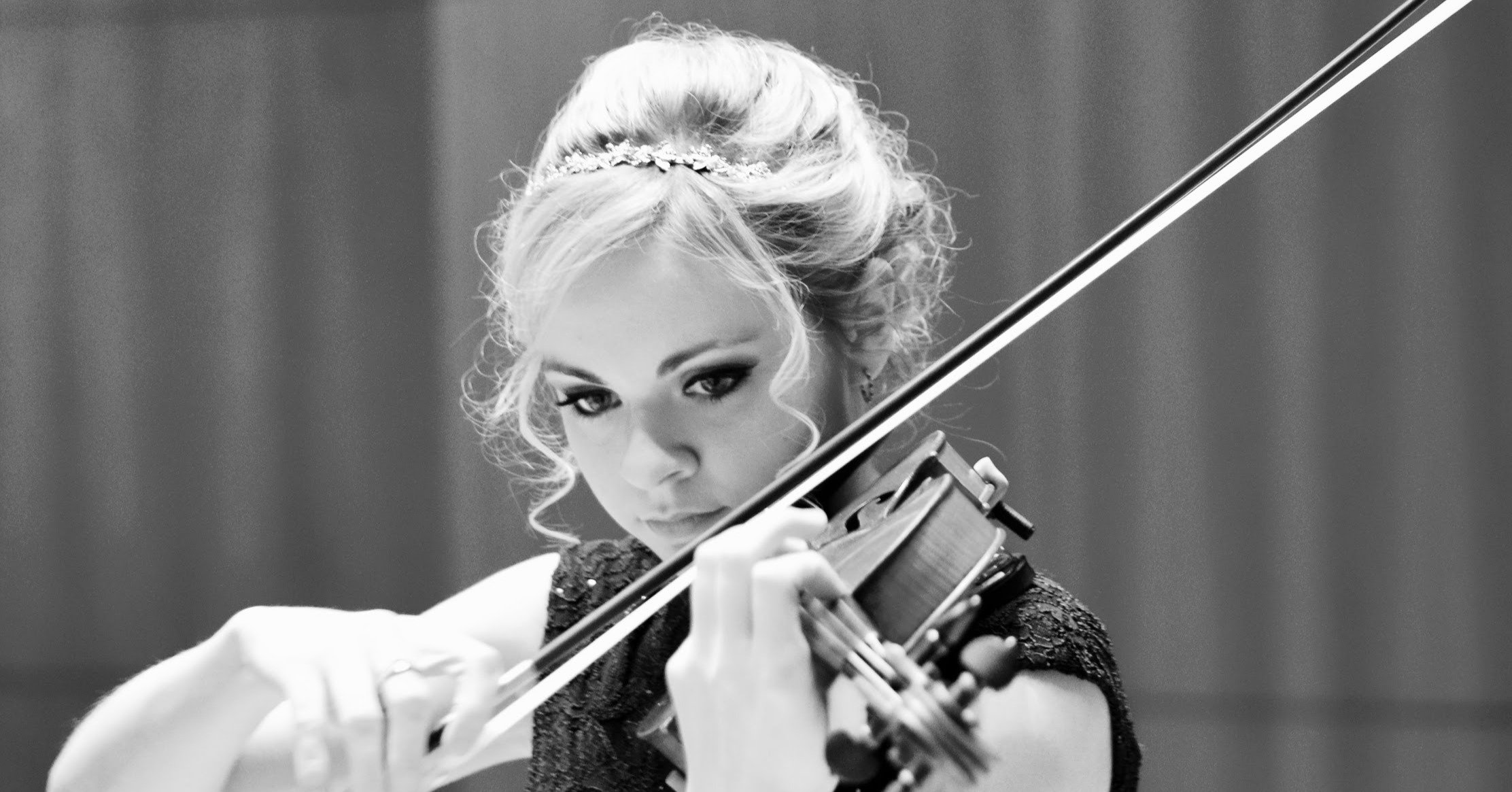 Subscribe
PA Virtual Graduate Awarded Violin Position at the Internationale Ensemble Modern Akademie
PA Virtual Grads-Where are They Now?
PA Virtual class of 2012 graduate Holly Workman recently earned her Master's of Music degree in Violin Performance and Literature from the Eastman School of Music in Rochester, New York. Now, Holly is gearing up to spend a year abroad– she was awarded a full scholarship to play violin at the Internationale Ensemble Modern Akademie in Frankfurt, Germany. This is a 12-month program beginning in October. We recently caught up with Holly to learn more about her journey as a violinist, from her very first lessons to her time at PA Virtual and beyond.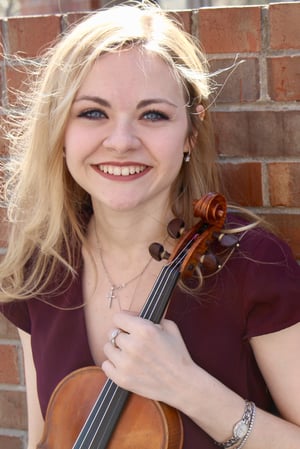 Playing the violin has been part of Holly's life for pretty much as long as she can remember. Her grandmother played, which got Holly interested in taking lessons when she was just two years old. By the age of four, Holly's parents signed her up for her first violin lessons, and she has been playing ever since, now nearly 20 years later.
Holly was enrolled at PA Virtual beginning in 2nd grade. While attending PA Virtual, Holly was able to balance her schoolwork and violin lessons due to the structure of our model.
"It gave me flexibility which I really appreciated. I was always one to work ahead as far as I could, and I loved being able to finish with school early and then getting to go practice violin," she explained.
Holly also credits PA Virtual for teaching her how to work and teach herself things.
"It's really important to diagnose your own problems and fix them yourself," she said. "Yes, you have the teachers, but it's important to be able to work on your own, too."
Additionally, Holly took advantage of our early graduation program, graduating from high school in just three years, which gave her an extra year that she used to travel to auditions for several college music programs.
"Logistically it helped me and my family a lot, and it was a whole lot easier to not worry about school while applying to different music programs," she said.
For her graduation project at PA Virtual, Holly taught classical music lessons and helped run orchestras in Lancaster inner-city schools. She helped at after-school programs that were designed to provide students the music education they were not receiving in school due to funding cuts in music and a lack of music teachers.
"This was a great experience for me in high school because I ended up having a job in college doing the same thing in Rochester inner-city schools at a program called ROCmusic," Holly explained.
After graduating from PA Virtual, Holly attended the Eastman School of Music, which is considered a premiere music institution across the world. There, she attained her bachelor's degree and eventually went on to earn her master's degree. She said she lucked out with having a close relationship with her primary violin teacher there and that the school gave her the opportunity to explore and experiment with other styles of music besides just traditional classical, including music by living composers, jazz, and film scores.
"I got involved with the contemporary music ensemble my junior year, and thought I was going to hate it, when in reality, it got me interested in the ensemble I'm going to play for in Germany," she explained.
The Internationale Ensemble Modern Akademie is a contemporary music training program designed to bridge the gap between school and the real world. Each year, the program accepts just enough people to form an ensemble, so the number of people they accept each year varies for each position. This year, Holly is filling one of the two violin vacancies.
"I went to their summer festival in Austria last year and met some people in the program and was able to play with them," she said.
As far as the application process for the ensemble, Holly explained that it was a lot of waiting because the application and video tape was done through international snail mail. After passing through this first round, she traveled to Frankfurt for two live rounds in March. Before hearing back from this program, she was accepted to a doctoral program in South Carolina and was originally planning on starting that program this fall. However, once she received the news that she was accepted into the ensemble in Frankfurt, she decided to put the doctoral program on hold.
There's definitely many things Holly is looking forward to about her big move to Germany, but the actual moving part is not one of them. "I have to worry about bringing a violin on a plane," she joked. But, once she arrives and gets more settled, she is looking forward to being there with the other musicians and getting to know them better. She is also looking forward to doing some traveling potentially before the program starts as well as with her program when they travel to various music festivals across Europe throughout the year.
Once Holly finishes up the program in October of 2020, she is not sure of her exact plans because of the timing of the program. She might take a gap year to work out the timeline before starting a doctoral program in the United States. However, she is also open to the possibility of staying in Europe if she is offered further opportunities there once this program ends.
Wherever this journey takes her, we wish Holly the best in her future endeavors, and we're so glad PA Virtual could support her passion for music performance along the way!
Interested in learning more about virtual charter schools? We invite you to check out The Ultimate Guide to Attending a Cyber Charter School in PA. This guide will answer your questions and paint a clearer picture about what a cyber charter school experience would look like for your child.