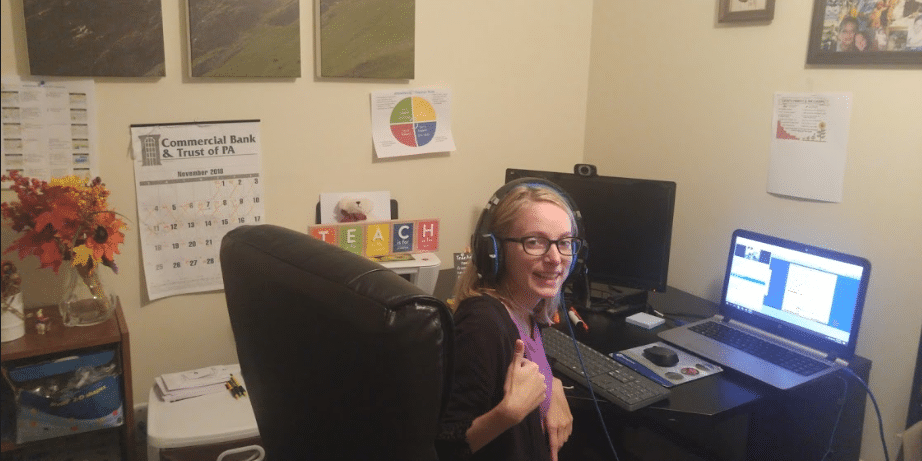 Subscribe
PA Virtual Kindergarten Teacher Nominated for Pennsylvania Teacher of the Year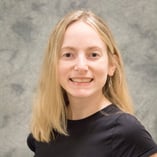 Kindergarten teacher, Mrs. Little, recently received the announcement of being nominated for Pennsylvania Teacher of the Year 2020 in October of this year. Mrs. Little (previously Ms. Housam) began teaching at PA Virtual Charter School in 2014. This is her fourth year at PA Virtual teaching Kindergarten. Mrs. Little has used a collaborative approach across groups and uses theme based learning to relate content to daily life. When Mrs. Little was asked what it means to be nominated, she replied that she was pleasantly surprised, "See, I always had this growth mindset. I have always wanted to improve my teaching. It seems like possibly the reflection of lessons and listening to the students' needs really has paid off." We interviewed Mrs. Little to find out more about what motivated her to become a teacher and why she enjoys teaching at a virtual school. Read her answers below!

What is your favorite thing about teaching Elementary School students?
I love hearing the student's thought process of how they arrived at an answer. It helps me guide their learning. When the student's process leads to the correct response, I love hearing their laughter as they answer. The confidence in their voices shines through when they 'owned' their own path. As a kindergarten teacher, we provide the basic knowledge to succeed in life. We learn to read so we can read to learn. Students can discuss how they can hear sounds in words, use their strengths like counting the sounds, and blend sounds fast to say a word. When students process information together, I get really excited. The excited voice I hear when students arrive at the correct answer makes it all worthwhile for me.


What is your favorite part about working for a virtual school?
I love how PA Virtual is taking a concept like learning and bringing it to the surface of the 21st century. Our students can read, write, and complete math with hard copy books and a laptop. Our students can make slides and write in journals. My kindergarten students can type before many students in a brick-and-mortar school learn to type. I see 'kid writing' in my chat box daily. We are versatile to change. We move with the times. We are taking school and making it ours from our homes and offices.
The best thing I have noticed about our school is that we are collaborative. The whole organization works together virtually and in person. I have built professional relationships with Learning Coaches and colleagues in our organization. I have had moments where I struggled to think of a way to grasp students' engagement for a concept. When this happened, Learning Coaches have volunteered to provide resources, read to the class, and even present a topic. There have been times that I needed to partner with a Learning Coach on helping their student. I have collaborated with teachers. One time I worked on art and reading with the high school art teacher. I also worked with upper grade levels on what we can do better in kindergarten to help students succeed in the following grades. In my elementary organization, we started our own journal club. A few teachers and I get together to bounce ideas off of each other using research-based strategies. I am happy to be a part of a happy, collaborative, and innovative school.

How do you engage students in the virtual classroom?
Students and families hear me singing my morning song every day to bring the classroom alive. In the song, there are lists of rules that students act out with gross motor movements to practice prior to class. Throughout the sessions, we have discussions about the topic. For example, on Election Day, students discussed the voting process using snack choices. Some immediately chose one or the other, some asked if they could have both, and one student asked if a third option was available. The students learned that the voting process is an important part of decision making in life. We do other fun modes of learning in class. Just like in any other kindergarten classroom across America, we are singing, dancing, and shouting excitement. Students know that if they're not excited or are struggling, I will be making contact and changing the situation. As for the fear of making mistakes and not responding, I model this behavior daily. I personally make mistakes (planned and not planned), so that my students can hear we all make mistakes and grow from them. In kindergarten, we have laughter, singing, and silly sayings. We have fun learning to read and count. We want the students to want to learn and be at school in the moment.


Have you always wanted to be a teacher?
As most elementary students change the course of what they want to be when they grow up, so did I. I wanted to be an astronaut. I wanted to be a poet. Then, I wanted to be a famous musician and travel the globe with my cello.
It was not until 11th grade when I had the moment of truth. I realized that throughout my process of learning I could recite specific teachers that made a huge impact in my life. In my schooling, I struggled. I was not your A+ student. I was your B- or C+ student. I had a hard time with writing, grammar, and more. However, I was great at public speaking. I could get up there and talk about anything. I had one high school teacher that did not give up on me. She would stay after with me, giving me books with artists inside. I read about cello players, painters and more. She would have me talk about what I read. As I talked, she wrote key words down. I then began making that into my stories. They were not at a high school level. However, she was the one that helped me gain access to college.
Did you know I cried in first grade because I thought I was not smart enough? I had a kindergarten teacher tell me that. Guess what? My first grade teacher came down to my level and changed my thought process. She wrote me encouraging notes. She bought me books to make me want to read. I want to be that first grade teacher who saw the potential in me. I want to be that 11th grade teacher that said you can be anything as long as you try. I want to help those students that may need that extra push or motivation. I want to help all students become their better selves. I love teaching students to want to learn. I love showing students it can be fun. I want students to know we all have the growing mindset. I did it, and they can too.


We are lucky to have such a dedicated teaching staff and wish Mrs. Little all the best as she continues the application process for Pennsylvania Teacher of the Year. If you would like to nominate your child's teacher for Pennsylvania Teacher of the Year, here is a link to more information of the program as well as the nomination form.
To request more information on enrollment in PA Virtual, please click the button below.