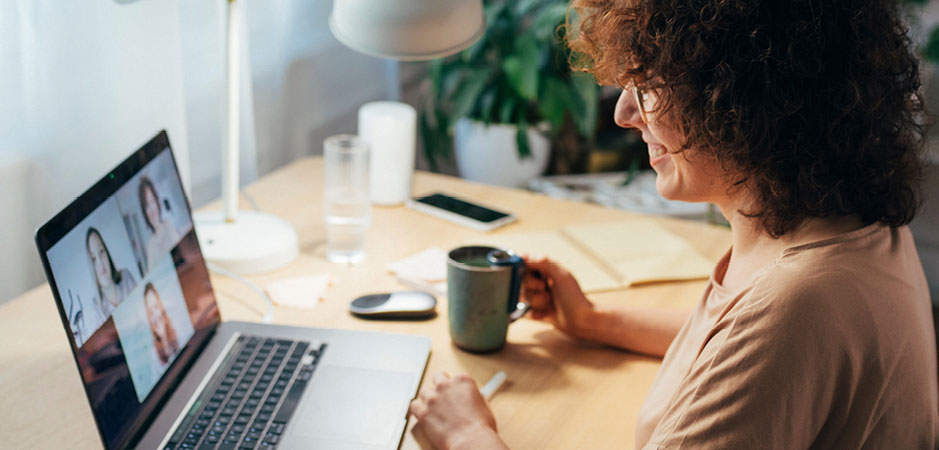 Subscribe
How are Parents Supported in a Cyber School?
More than ever, communities are aware of how crucial support is for students. It is not only necessary for their physical, emotional, and mental well-being, but also for their overall success, both in and out of the classroom. Yet in order for student support to be as effective as possible, parents must be equally supported. For families that are new to the cyber-school model, it is especially important that year-round supports are in place to provide helpful resources, timely communication, and meaningful connections to make the school year a success for the whole family. This blog post will explore ways that parents are specifically supported in one cyber-school model.
Transition Support
It is well-known that moving causes significant amounts of stress. Adjusting to changes in situations, routines, and relationships caused by relocating takes time. Transitioning to a cyber-school model can be a similar experience. There are significant changes to situations, routines, and relationships when your family's educational experience is "moved" to a cyber-school model. Adjusting to all of those changes can be overwhelming!
To help students and their parents make the move to cyber education as smooth as possible, PA Virtual Charter School incorporates a comprehensive two-week Orientation Program.
This two-week Orientation Program provides an appropriately paced onboarding process that allows parents to achieve a significant level of confidence with the cyber-school model before their student officially begins their virtual classes.
The Orientation Program at PA Virtual has several features that lend to its success:
Dedicated Orientation Teachers – The Orientation Teachers at PA Virtual are a team of teachers solely dedicated to the task of transitioning families to their new educational experience. Since they do not also have regular classroom teaching responsibilities, the Orientation Teachers are able to fully devote their attention to training and educating parents and students in the tools required for cyber-school success.

Building-Level Specific Training – The PA Virtual Orientation Teachers are building-level specific, enabling them to personalize the Orientation experience to the building level of the student, whether it is elementary school, middle school, or high school. This specific training is more helpful and supportive to parents and students than a general "one-size-fits-all" approach.

Individualized Approach – Separating the orientation experience by building level allows the Orientation Teachers to provide more individualized attention to families through communicating promptly, answering questions, and discussing concerns.
During Orientation, parents not only learn about PA Virtual's tools, technology, school procedures, and their specific role as a cyber-school parent, but they are also introduced to staff from other school departments. The Orientation Program at PA Virtual provides parents with the necessary skills to support their students in the cyber-school setting. And well-equipped parents are well-supported parents.
The support for new PA Virtual families doesn't stop with the Orientation Program. New families can participate in ongoing support through optional weekly sessions known as "New Family Fifteens." These virtual sessions, hosted by the Parent Ambassador Program at PA Virtual, include a 15-minute presentation focusing on tips for student and parent cyber-school success, and provide an additional 45 minutes of open forum question and answer time. Parents can join these sessions to ask questions, share ideas, connect with other PA Virtual parents, and benefit from the tips and resources provided during the presentation.
PA Virtual recognizes the importance of initial, transitional support for parents through their Orientation Program and meets the need for ongoing encouragement and connection through their New Family Fifteen sessions.
Academic Support
After completing the Orientation Program, PA Virtual families are ready to begin their coursework. Whether students have a combination of synchronous and asynchronous classes or their schedule includes all asynchronous courses, PA Virtual families are supported academically in multiple ways.
Teachers – Whether students are enrolled in synchronous or asynchronous classes, PA Virtual parents have the support of certified teachers as they navigate online classrooms and curriculum. Teachers provide daily and weekly lesson plans, expert instruction, and strategies and ideas for explaining concepts to students. Teachers closely monitor student progress and participation and often meet with students one-on-one or in small groups to provide enrichment or additional support. Parents can even view their student's live classes with them or watch the class recording at a later time to hear how the teacher presented information.

Communication – PA Virtual parents receive a school-issued email account upon enrollment that allows them to communicate with teachers and staff safely and conveniently. Parents receive email communication from staff regularly concerning their student's academic progress, assignment submissions, or updates to the teachers' schedules or lesson plans. Weekly online office hours, parent-teacher conferences, and calls or meetings by request are additional ways parents can communicate with staff and stay supported throughout the school year.

Resources – PA Virtual supplies parents and families with all of the resources they need for completing the school year, including their student's entire curriculum. Being able to see the goals, objectives, and content of the whole curriculum helps frame the school year and provides parents with direction. Having resources available supports parents and keeps them from feeling like they are "flying blind."

Easy Access to Information – When parents are working with their children at home, being able to find the information they need, when they need it, is crucial for minimizing stress and being successful. PA Virtual utilizes their school portal, Blackboard, as a "one-stop-shop" for school information, both academic and non-academic. In the school portal, parents have access to important information like attendance policies and school clubs, and they can view their student's courses, lesson plans, class announcements, assignment submissions, and grades.
Non-Academic Support
Cyber-school parents quickly discover that there is a lot more to online learning than just academics! Parents will need to learn how to navigate some aspects of a traditional school situation – like turning in absence excuse notes and getting involved in school activities – in a virtual setting. On top of these routine changes will be the necessity of learning technological platforms and using new equipment, like a school-issued laptop and printer.
In order for all of these non-academic pieces to run smoothly, PA Virtual incorporates staff that are specifically devoted to supporting parents in these areas.
Family Support Coordinators – Family Support Coordinators are full-time PA Virtual staff members that are a family's first point-of-contact regarding any non-academic issues. Family Support Coordinators are prepared to assist families in many ways.

Attendance – Family Support Coordinators can answer questions about PA Virtual's attendance policies, provide necessary forms required for absences, help parents locate student attendance records, and provide helpful resources on establishing consistent school attendance habits.

Log In Support – If parents or students need assistance logging into PA Virtual's school portal, school-issued email accounts, or any of PA Virtual's learning platforms, Family Support Coordinators can locate or reset passwords and assist parents with the steps required to log in successfully.

Materials – Family Support Coordinators are also available to assist families with missing or broken curriculum supplies or materials.

Social Connections – Family Support Coordinators plan a variety of face-to-face outings and virtual activities to provide opportunities for families to connect socially.

Regional – Family Support Coordinators are regionally based, which means that families have the same Family Support Coordinator throughout their time at PA Virtual. This consistency allows families to establish great relationships and rapport with these specialized staff members, which is another great support for parents at PA Virtual!

Technology Support – Since technical support is essential to any online learning situation, PA Virtual's technical support staff are available for families every school day. The technology helpline directly connects students and parents with experienced technicians that can identify and remedy technical issues with student laptops, printers, or headsets.

Guidance Counselors – PA Virtual's Guidance Department includes expert Guidance Counselors for students in all grade levels. Families receive support through a Monthly Guidance Department Newsletter, resources that promote character development and social, emotional, and mental health, and assistance with future and career planning.

PA Virtual understands the many aspects of education, both academic and non-academic, and ensures that families are well-supported in all areas during their educational journey.
Parent Support
Although PA Virtual Charter School supplies extensive support for families, assuming the Learning Coach role can still be a major adjustment for many parents.
No one understands this adjustment better than PA Virtual parents themselves. That is why PA Virtual's Parent Ambassador Department is comprised of current and former parents in the school. The program includes full-time and part-time staff as well as a group of parent volunteers across the state who offer their time monthly on behalf of the school. The Parent Ambassador Department exists to support and encourage PA Virtual parents through opportunities for education and engagement.
Education

– PA Virtual recognizes the need to provide educational opportunities for parents. Continuing to learn as an adult creates more confident Learning Coaches that set a great example for their students. The Parent Ambassador Program provides multiple learning opportunities for parents to improve their skills and increase their knowledge.
Weekly online Parent Lunch and Learn Sessions provide resources and tips that Learning Coaches can apply to every school day.
Parent Certificate Courses

are offered in synchronous, asynchronous, and self-paced formats to meet the needs of a variety of individuals.
Resources

that provide tips, tricks, and ideas for making the school day run as smoothly as possible are posted in the school portal for parents to access easily as they need them.
Engagement

– The Parent Ambassador Program also provides support for parents by offering opportunities for them to be more engaged in the school community. The program understands that connected parents will feel more supported, and, in turn, be more successful in the cyber-school model.
The Parent Mentor Program offers one-on-one mentoring for Learning Coaches. The program pairs new Learning Coaches with an experienced Learning Coach for year-long mentoring by phone and email correspondence. Parent Ambassador Volunteers and staff offer tips and encouragement to the families they mentor.

The Parent Ambassador Volunteer Program allows PA Virtual parents to be more involved in the school through volunteer experiences that connect them with staff, Parent Ambassador Volunteer members, and other Learning Coaches. Volunteers participate in monthly volunteer meetings, professional development opportunities, pilot groups, school committees, and the Parent Mentor Program.
The Parent Ambassador Program is committed to assisting parents. As PA Virtual parents themselves, they realize that a supported Learning Coach is more likely to be a successful Learning Coach!
Supporting cyber-school parents is essential to the success of cyber-school students. If you are a cyber-school parent, it is important to remember that you are not alone! There are many families experiencing the same daily challenges, struggles, and changes that you are. But there is also an entire cyber-school community that is pulling for both your daily and school-year success! If you are a cyber-school parent, or thinking of becoming one, remember to reach out to the many available resources and helps when you need them. Cyber-school success is possible for students and parents.
Want to learn more about PA Virtual? We invite you to join us at an upcoming Online Open House. At the open house, you will be able to experience our virtual classroom first-hand and have the opportunity to meet current PA Virtual parents and staff. RSVP to an Open House here.
About the Author: Darcie Lusk is a current parent and Parent Ambassador Regional Coordinator at PA Virtual.