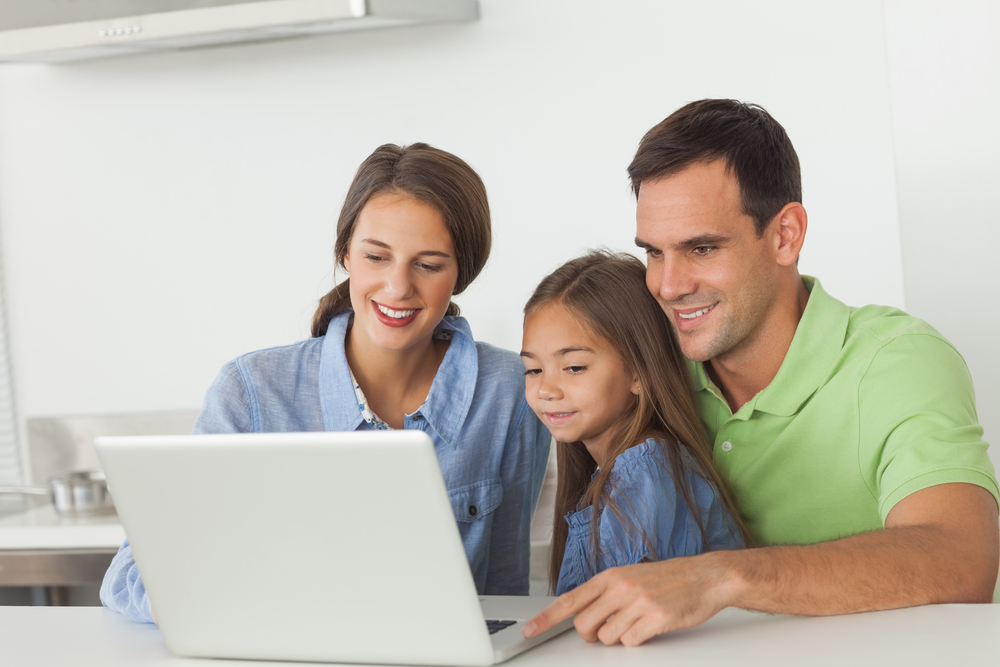 Subscribe
An Honest Review of Cyber Schooling [Parent Perspective]
Comedian Michael Jr. is known for saying, '"When you know your 'why,' then your 'what' has more impact, because you're working towards your purpose." In other words, it is just as vital in life to know why we are doing what we are doing, so we can produce value for ourselves and others. This is what I consider as I think about an honest review of cyber schooling. We had many whys, but the top of the list was for our daughter to become a lifelong learner. We kept that thought as an anchor throughout the years.
You may have questions on what cyber school is "really" like. Why do families make the switch to cyber education? This is our story.
Our journey at PA Virtual Charter School began in kindergarten and ended at graduation. Let me share with you what the days are like for a Learning Coach to cyber school at home and the changes that occur as your student matures.
Our Typical Day
Asynchronous learners:
Our alarms were set the night before, as we began school at 8:30 every morning, unless we had a late night before. As asynchronous learners, (parent taught – teacher directed) we chose to do our least favorite subject first and save the favorites for later in the day. We continued async learning through 6th grade.
We turned off devices, television, radios, and any other distractions in order to focus on school work.
The first order of the day was to login to Blackboard to capture our attendance and then login to the Online School where we found our curriculum.
We looked at our teacher's plan and completed the lesson required in each subject.
Our materials were organized and during our break between classes, we returned one subject to our shelves and obtained the next subject's materials.
We took time for a light breakfast.
We focused on school work for a while longer, with breaks as necessary.
We then completed any lingering work and began to plan for our evening, always taking a break at the end of the school day.
Synchronous learners:
We jumped into synchronous learning in Middle School (teacher taught – parent directed) and our days followed the bell schedule with period 1 beginning at 8:10 AM.
Alarms were set the night before to be at our desks at 8:00 to have time to login to Blackboard and then class and have materials ready by 8:10.
As in our asynchronous learning, we kept distractions to a minimum.
Each morning period is between 30 and 55 minutes long dependent on grade level. The goal is for students to stay focused and participating online both in chat and class conversation while taking notes if needed. The teacher may give some time at the end of the instruction to work on worksheets or other assignments. There is a five-minute break between periods to replace and gather materials for the next period.
We made a light breakfast together.
The lunch period and the three afternoon class periods mirrored the morning. Then, it was time for assignments.
Note: not all periods during the day are synchronous - some are utilized for students to work on asynchronous assignments.
Daily Learning Coach Responsibilities
Adding cyber school to an already established schedule can be challenging. One area for any Learning Coach to be aware of is the time factor. PA Virtual does require an adult to be in the home with your student(s), which adds five hours to your day. Whether you are a stay-at-home parent, have multiple students and younger children, or have an adaptable work schedule; what you accomplish during the day will need to be adjusted with additional school responsibilities. Working outside the home requires you to appoint another adult to take the Learning Coach role.
Key Responsibilities
Each day, the Learning Coach has several responsibilities. All students have both synchronous and asynchronous work throughout the day. At every level of learning, the Learning Coach is an overseer and an encourager.
At every grade level -
Finding and arranging a 'school spot' in your home for your student(s)
Reading and responding to emails, making labels to stay organized
Being ready with and fulfilling a teacher's schedule or plan
Together with the student, marking lessons completed in the Online School
Learning to check browsing history, knowing your student was in the online class
Building skills together (ex. taking notes– drawing in early elementary was a start for us)
Enjoying the perks of cyber school at PA Virtual:

movement throughout the day inside and outside the regular school desk setting
working at her pace, real-time learning
outings on Fridays – relationships with other like-minded families
watching the creativity flow in assignments and projects instead of seeing a completed work brought home
Elementary School -
In those early years, I monitored our schedule, we read together, I watched, guided, and answered questions throughout the school day. Because we worked asynchronously, we anticipated the teacher contacting us for our monthly meeting. When our daughter was young, she would tell me, "Mom, this is for me." She really enjoyed that one-on-one time with her teachers. After working with the student, the teacher made a few minutes for me in the event I had a question or concern.
Making sure student is focusing in class, listening to and answering the teacher or Learning Coach
Assisting with phonics, math, and asynchronous subjects
Completing lessons outside the classroom
Helping with organization
Reading to/with them until they can do it on their own
Planning breaks and meals
Middle School –
As our daughter entered Middle School, there were still daily responsibilities. The hours actually spent as a Learning Coach lessened as she already had skills in place from her elementary years.
Checking student work on the teacher's schedule or plan
Monitoring student's class participation
Enhancing organization skills
Helping with assignments
Teaching student to begin to advocate for themselves
Planning for breaks when out of the classroom
High School –
As she became independent, she completed the work and advocated for herself. In High School, she knew the drill. I rarely checked her work, and she communicated with teachers for advice and assistance as necessary.
Beginning to turn the day over to them – dependent on their skill and ability
Once your student prints out the teacher's plan, reviewing together if necessary
Monitoring class participation throughout the day (at that point, walking by from time to time)
Remaining available to answer questions or concerns
Giving the student the freedom to approach you when help is needed
At the end of the week, checking the completed teacher plan, each item marked as finished
I kept in mind the goal of preparation for the next season of life.
Challenges and Obstacles
I enjoyed my role as a Learning Coach and didn't think much about the challenges in the beginning. But they did come. I'll sort them out in the order they came.
Our Home
The most evident challenge was keeping up with our home: inside and out. My quiet time was later in the evening – though some Learning Coaches prefer an early morning. Although not perfect by any means, our family worked together as our home now had two purposes.
Time Keeps on Ticking
Scheduling our school day and family time was essential. I did put some things on the back burner; like the amount of time I spent with friends and the number of extracurricular activities I involved myself with each week. Writing down our entire family schedule in full view was helpful to everyone.
It was important for us to be proactive in friendships and seeking out activities for our daughter.
"But I don't want to"
What to do when no one wants to go to school? During those tough days, we tackled school anyway. We understood accountability and knew we were required to complete the work. We put to use the motto, "it is easier to keep up than catch up," and that helped us keep moving forward.
Computers and Software
Learning technology can be challenging at first. There are four platforms PA Virtual uses, and teachers and support staff assist students and parents in learning each. PA Virtual has a technology department with staff members who can work remotely on a student computer to troubleshoot and often resolve problems. I learned not to fret over tech and computer fails by realizing if it happened to us, it may be a problem occurring in our region or school-wide.
Learning More than the Basics
It can be a challenge to learn your student(s) strengths and weaknesses, personality traits, and model to them the character qualities you would like to see them emulate. Those are the experience of any parent, but in a cyber school setting, you have that opportunity all day long.
Although by no means effortlessly, over time I overcame these challenges. Learning to organize our family life was key. Another key was learning to say no when necessary. I held onto the mindset that our school day was a priority.
My Favorites
Growing Together: I have often said I would not trade this opportunity. My favorite part of being a parent at PA Virtual was building a relationship as we watched our daughter mature. Even as an adult, I had favorite subjects in the curriculum. I remember laughing as we compared art projects in those first years. We each did the art project and then Dad came home and was the judge. I learned or re-learned so many things over the years.


Yes, I needed help: The opportunity to laugh together and keep our eye on the prize throughout the day was key. One day we were carrying out a project in a science class making a hygrometer, which measures humidity. After several fails, I realized I didn't understand the instructions. We put it aside and when Dad came home, he and our daughter had it together and working in about 5 minutes. That was one of those moments I realized there would be times I needed assistance!


Joys: I loved watching her eyes light up when she was young and waking up to a taped "No School Today" flyer on her computer during breaks and holidays. I tried to plan something special on those days instead of reverting to chores. As she grew older, there was a sense of satisfaction watching her take charge of her education by communicating with her teachers and participating in classes.


It's Friday! PA Virtual schedules outings (field trips) on Fridays locally and regionally. A few times a month, we shared experiences with PA Virtual families, and we met staff members as well. The photos taken, friendships, and memories made at those events will be with us forever. Over the years, we enjoyed ball games, craft projects, company tours, museums, picnics, roller skating, movie theaters, Gettysburg Battlefield trips, guided tours, mini golf, service projects, and more.
In Conclusion
I hope this information is useful in your decision-making process. Make a mental note that this is my story after undertaking virtual learning for years at PA Virtual. I am detail-oriented, so I wrapped up those 13 years of learning into a few pages. Each year we had some difficult days, difficult assignments, and difficult concepts to learn.
My advice to you as a prospective parent would be to check out a few cyber schools and their requirements. Some schools lean more toward asynchronous learning, while others lean toward synchronous learning, and some, like PA Virtual, offer a mixture of both. For the sake of your child's continued education, make every effort to stay in one place for the school year. Don't give up – everything in education is a process. Learning is the goal, so find your "why" for doing it. Keep in mind there is sacrifice and reward to this model of education. Be willing to make the sacrifice in order to receive the reward.
Want to learn more about cyber schooling in PA? Check out our Ultimate Guide, which includes curriculum examples, comparisons of PA cyber schools, information on how cyber school instruction works, and much more.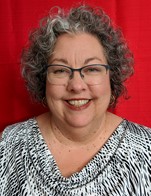 About the Author: Cindy Dingeldein is a former PA Virtual parent and currently works at the school as a Parent Ambassador Regional Coordinator. Her daughter, Lexi Dingeldein, attended PA Virtual for all of grade school and graduated in 2017.