Subscribe
Cyber School Socialization in the Digital Age
After more than 20 years of serving families across Pennsylvania, we've found that socialization is an important topic for many prospective families. But what does that look like in our increasingly digital age? In this blog, we'll explore how cyber schools offer socialization opportunities, and what this means for your child!
---
Parents are aware – perhaps now more than ever – that social interaction is an important part of every child's development.

Families considering an online learning model often have concerns about socialization for their child: Will they have the opportunity to interact with others? Will they be able to expand their social skills?
In this blog post, we're going to take a closer look at what socialization looks like in a Pennsylvania cyber school. We'll explore options for interaction that can be available through the schools, and consider ways the virtual model may allow families to pursue opportunities they hadn't considered before!

What is Socialization?
Socialization has certainly become a hot topic in recent years. Like many concepts, it may mean different things to different people. Even Merriam-Webster and Oxford have slightly different opinions on the primary definition of the word:
Merriam-Webster

1a: the process beginning during childhood by which individuals acquire the values, habits, and attitudes of a society
1b: social interaction with others

Oxford English Dictionary

1: the activity of mixing socially with others
the process of learning to behave in a way that is acceptable to society
For the purposes of this blog, we're going to work with the more general definition of socialization–social interaction with others–with the acknowledgement that values and habits are often learned through these interactions.
A child's socialization begins essentially at birth, with the family being primarily responsible for opportunities to interact with others. When a child begins school, however, the school becomes an additional significant contributor to their continued socialization.
According to a study published by the Robert Wood Johnson Foundation, children that develop social and emotional skills have a greater chance at a healthy future. In fact, the study showed a link between children's social skills in kindergarten and their well-being in early adulthood. Examples of the full study's findings include:
For every one-point increase in a child's social competence score in kindergarten, they were:

Twice as likely to attain a college degree in early adulthood
54% more likely to earn a high school diploma
46% more likely to have a full-time job at the age of 25


How Cyber Schools in PA Provide Socialization
Because socialization is so crucial to development, Pennsylvania's public cyber schools make sure to create opportunities for students to interact with one another and with their community. Each school has their own plan for socialization, so be sure to research the specifics of your chosen school. In general, though, most schools offer two types of interaction for students: virtual and in-person.


Virtual Socialization
Most parents won't be surprised to hear that cyber schools offer virtual ("on-screen") socialization. What may be surprising, however, is the variety of experiences students can have via virtual interaction.
The Virtual Classroom
Students in synchronous (live) classes experience many of the same opportunities to interact and practice social skills as their brick-and-mortar peers. Students at every grade level can interact with both their teachers and fellow classmates via webcam, microphone, chat, emojis, and more, depending on the specific classroom technology used by the school. Many teachers build time into class for students to greet each other and to share about their hobbies, interests, or activities outside of school.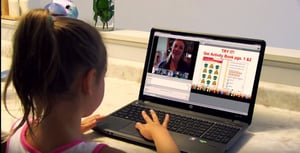 Younger students get to enjoy activities like sing-alongs, show and tell, reading aloud with the class, and classroom discussions. Through these interactions, students practice taking turns, listening, following directions, and more. Older students can engage in lively classroom debates, conduct class presentations, and even work in small groups. These activities can help them gain leadership skills, allow them to work with students from a variety of backgrounds, and help them become independent learners.
At PA Virtual, elementary teachers also schedule sessions to develop language and communication skills and have special Friday sessions where students can share a story, eat lunch together, do a craft, or even have a tea party! Teachers in the upper grades focus on effective communication, digital citizenship, and personal responsibility.
Most cyber schools in PA offer at least some virtual classes. Some synchronous students have the advantage of having live classes 4 days a week, providing them lots of chances to interact. If classroom interaction is important to you and your student, be sure to thoroughly research your chosen school's synchronous options. To see what a synchronous class looks like, check out this Video Library.
Assemblies/Presentations
Cyber schools will also often have online presentations, which are much like the assemblies many brick-and-mortar schools include. These can include assemblies on topics such as bullying, time management, or career exploration. Some schools even have talent shows, spelling bees, and arts showcases! Specifically for high school students, presentations on post-graduation plans, college admissions, educational financial aid, and virtual school visits are often offered. These assemblies allow students to come together with others that they may not get to interact with in their regular classroom, and to practice their social skills with a larger, more varied group.
Clubs/Groups

Virtual clubs and interest groups provide students at any grade level the chance to connect with others that share their interests and passions. With a less-structured format than their day-to-day classroom, students can have even more opportunities for self-expression, creativity, and leadership.

Each school will have their own list of available groups, as clubs and meetups are usually based on student interest, and every student body is unique. Most schools, however, have clubs related to popular subjects like art, gaming, chess, writing, cooking, and science.
Some of the more unique offerings are travel, photography, and coding clubs. Schools also may offer leadership clubs, like academic honors societies, student council, and National Honor Society. PA Virtual has over 30 clubs that include many of these subjects and more! Our school counselors also offer student groups for support with anxiety, making friends, and self-esteem.


In-Person Opportunities
Socialization for cyber students doesn't have to be limited to the virtual environment! Many of PA's virtual schools provide in-person opportunities for their students, and the flexibility of the virtual model allows parents the time and creativity to also seek experiences in their local community.


Outings/Field Trips
Most cyber schools in PA offer outings or "field trips" for all grade levels. These excursions provide fun, educational opportunities to bring learning to life as students experience information through all of their senses. They get to see how the material they learn in class relates to the "real world" and learn how to behave appropriately in different environments. Students also get to interact in person with others from a variety of grade levels in a more organic way.
Studies have shown a variety of positive outcomes in students who attend field trips. A 2011 study published in Education Next revealed that a visit to an art museum improved students' critical thinking skills and enhanced their ability to understand what life was like for people who lived in a different time and place ("historical empathy"), among other outcomes. Additional studies have found that students who take educational trips demonstrate better academic performance, graduate at higher rates from both high school and college, and have greater income than those who have not taken educational field trips.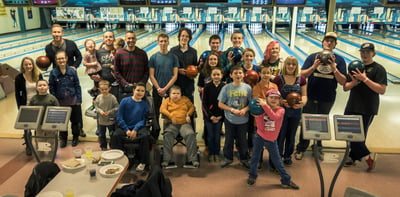 Because parents accompany their children during cyber school outings, they get the added benefit of learning, too! After the event, parents know what their child has seen and can engage them in conversation and additional activities to build upon their experiences. Parents can also use field trips to connect with other cyber school parents in their area and build community and camaraderie.
Each school organizes their own outings, so the offerings at each school can be different. Some common examples include:

Arts performances

Historical sites

Local farms

Museums

Parks and recreation areas

Science centers

Sporting activities

Zoos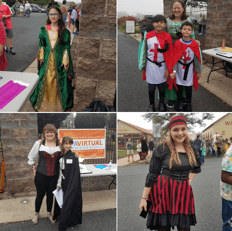 One of PA Virtual's most popular outings is the Pennsylvania Renaissance Faire, in Manheim, PA, where students take a "step back in time" to learn about historical figures, life in the Middle Ages, and much more!
Additional events for PA Virtual students include geocaching in Mingo Park, Hellerick's Farm, Meadowcroft Historic Village and Rock Shelter, and the Oliver Miller Homestead.

Community Engagement
Many PA cyber schools also help connect students and families with opportunities to help their local communities and engage in service learning. Again, each school manages their own partnerships, but some common opportunities can include working with food banks, homeless shelters, and donation centers. At PA Virtual, we have also worked with animal shelters and nursing homes, as well as Toys for Tots, the Ugly Quilt Project, and The Leukemia and Lymphoma Society's Pennies for Patients.
Service learning activities not only benefit local communities and individuals, but they also show many of the same positive outcomes for participating students that field trips do, such as better academic performance and increased empathy.
Graduation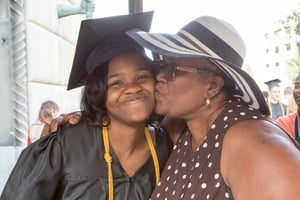 Celebrating the milestone of high school graduation is important, whether at a brick-and-mortar school or a cyber environment. Many of PA's virtual schools offer a graduation ceremony for seniors, with some offering virtual only while others offer both a virtual and in-person option.
An in-person graduation ceremony gives seniors the change to experience all of the "pomp and circumstance" that this milestone deserves! It also gives them the opportunity to celebrate with their peers, many of whom they may have interacted with virtually and/or in person with for years. It's one of the few times that families from outside their area may be present, offering the chance to see friends they may not run into during local field trips.
Local Offices/Special Facilities
A few of PA's cyber schools also have local offices and/or specialized educational facilities. The offices can provide a space for families and students to gather for special events or to receive support. Specialized facilities include mobile science labs, a performing arts center, and mobile classrooms. These facilities can provide experiential learning for students while also giving them chances to interact with their peers and teachers.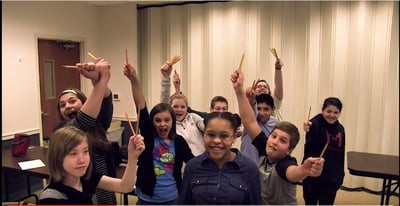 State Testing
The Pennsylvania Department of Education requires that all students in grades 3-8 take the PSSAs annually, and that high school students pass three subject-specific Keystone Exams in order to graduate. Students at all of PA's cyber schools take these tests in person by traveling to testing sites across the state. Each school manages their own testing locations, so students reporting to the locations will be with other students from their specific school.
While socializing is obviously prohibited during test-taking, there are breaks during the test day and students may even have the chance to eat lunch together. Because state testing is required (whereas field trips are not), students may get the chance to meet new friends from their area at the testing site. State testing provides the opportunity to practice appropriate behavior in the test-taking environment as well as in a more freeform social situation.
Additional Opportunities
While PA's virtual schools offer numerous socialization opportunities for students, many cyber families also choose to look to their local community for additional options. Whether they are looking for a specific activity, an increased connection to their neighbors, or simply more opportunities to interact, families participating in the virtual model often find that the flexibility of their school day allows them to take advantage of offerings in their local area.
Local Groups and Activities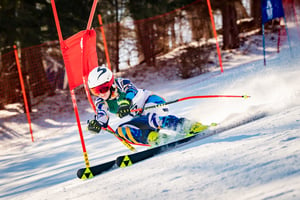 Communities across the state have a wide variety of groups and activities they offer to families in their area. Participating in these groups allows children to expand their social circle and meet others from outside of their school. Just like virtual clubs and groups, these in-person activities provide students the chance to explore their passions and interests, develop leadership skills, and gain confidence.
Some of the local groups cyber families have participated in include:
4H Club
Church/religious groups
Community sports teams
Community theater
Dance/gymnastics
Library groups/programming
Local homeschool groups
Robotics Team
Scouting


School District Extracurriculars
Many parents believe that enrolling in a virtual school means leaving all of the offerings of their local district behind. However, Pennsylvania's Charter School Law states that cyber charter students can participate in their local school district's sports programs and extracurricular activities (as long as those activities are not offered by the charter school). This means if your local brick-and-mortar school has an extracurricular activity that your child is interested in, they may be able to join!
Because each school is different, it's important to contact your district to confirm that your child's intended activity is considered an extracurricular activity. You'll also want to ask about any special instructions (sports physicals, waivers, permission slips) and the steps for signing your child up.
Socialization Isn't Just for Brick-and-Mortar Students
If concerns over social opportunities have been making you hesitate to enroll your child at a cyber charter school, you can lay those fears to rest. With the wealth of opportunities for socialization listed here, it's clear that PA cyber schools offer many different avenues for students to make friends, learn social skills, and pursue interests with like-minded peers. Learn more about making friends, participating in sports, and more from a PA Virtual graduate in this video.
Ready to learn more? Check out our Ultimate Guide to Attending a Cyber Charter School in PA!


Additional Resources:
NOTE: This blog post was originally published in April 2022, and has been updated for accuracy of content.



About the Author: Andie Byron isassistant director of enrollment communication at PA Virtual.
Header image courtesy of Helena Lopes on Unsplash; others courtesy of PA Virtual staff and families.