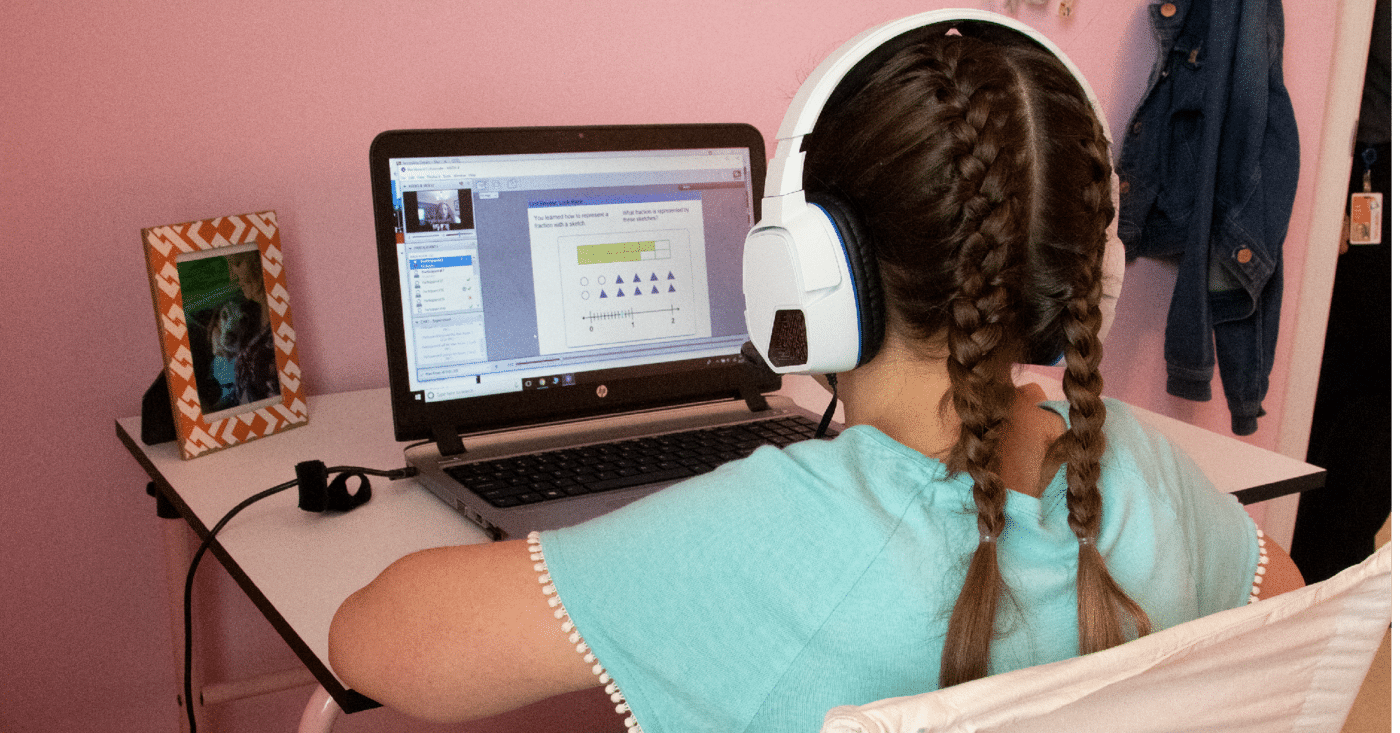 Subscribe
Awesome Websites & Resources for Parents and Students in K-12th Grade
Education and learning isn't limited to the classroom. There are numerous ways to engage your child in fun and educational activities no matter where you are. If you're looking for some online resources to help your child better understand their studies, there are a number of educational and interactive websites to explore. This blog will share resources for all grade levels, as well as DIY and creative step-by-step art projects. Here are some of the best websites for students from elementary through high school.
Elementary School Resources
Reading Rockets is a great website for parents, teachers and students. This website offers helpful links for handwriting and reading comprehension. You can also review writing samples for children in K-3rd grade for comparison purposes. Information on reading for children with autism, assistive tech and stem reading is also available. Reading Rockets gives parents and teachers advice on how to help children if they are struggling with reading. Don't miss their section on literacy apps for kids.


ABCYA provides games and activities that support language and math for students K-6th. Within each grade level there are interactive games for students which reinforce reading and math. This website also lists the common core standards for each grade level. When you click on each standard you will find the game or games that correspond with that standard.


Math Game Time offers age appropriate math games and support for students in grades K-7. This website also offers worksheets and videos which can help reinforce the lessons behind the games. From basic facts to more advanced topics like algebra, Math Game Time has parents covered. Their selection of programs will keep students entertained while they learn.


The Lawrence Hall of Science focuses on teaching kids to observe science in their everyday lives. For instance, on this website students can do an insect search based on where they live. They will discover what bugs live around them and can then compare their results with other students around the world. Kids can find out how plants grow, measure themselves to see how humans compare to other animals, and keep track of all their amazing discoveries in one place. The Lawrence Hall of Science is especially kid-friendly, as it's easy to navigate.

Middle School Resources
Middle Web does a great job of covering all the topics your middle schooler will encounter. Especially helpful are the blogs from teachers which discuss different learning strategies for students. This website offers comprehensive coverage of each subject, and it targeted to be relevant to kids between the ages of 11 and 14.


Book Builder is perfect for middle school students who love to read and write. On this website, students can create, write, share, and collaborate on their own books, as well as check out other books written by their friends and classmates. The interactive social aspect sets this site apart, and allows students to work together.

BJ's Resources is a science-based website offering middle schoolers learning resources and activities. The website is broken down into easily searchable topics, and covers everything from cells and organ systems, to space and electricity. Students can learn by completing activities and worksheets. This is a great resource for parents and teachers as well.


Middle School Chemistry is a science website which offers free lesson plans outlining different activities and experiments. This website also links each lesson plan with grade-appropriate common core standards. This would be a good resource for parents to refresh their own science skills, or simply as a place to find cool science experiments to try with their kids.


Geography IQ is not interactive like the other websites mentioned, but it's still very informative. The site is perfect for learning facts about different countries, which are listed alphabetically as clickable links. This website even has a currency converter to show students the value of money in different countries.


Lure of the Labyrinth is a middle school math website. Students can create a profile and play through a game incorporating math puzzles. Students are challenged to solve pre-algebra problems, so they can get through the obstacles and save the day! This website will be fun for students and parents to try together.


iCivics is an interactive website designed to help with Middle School social studies. The site offers fun and engaging games, along with curriculum outlines on various age-appropriate social studies topics. This website guides students through activities based on current events, and allows them to rack up points which can then be donated towards different real-world causes. Kids get to see their actions make a real-world impact.
Continue reading below...
High School Resources
The Writing Center UNC is a website that was created by the University of North Carolina Chapel Hill. This website provides tips and tools for writing papers and essays at the high school level. It gives students access to style guides for different types of writing assignments (research papers, persuasive essays, etc.) and also helps them navigate the tricky world of citations and research. This is a one-stop writing resource shop for high schoolers, not to mention a great guide for parents who need to brush up on their own writing skills. Older high schoolers should pay special attention to the section on writing the all-important college entrance essay!


Sweet Search is an academic search engine for High School students. Rather than wading out into the wilds of the internet, Sweet Search directs students only to scholarly websites. When students access this website they will see a chart with several subjects listed. Under each subject students will be provided with 5-10 links that offer them the help they need. This search engine covers several content areas including math, English, economics, history and some languages.
Additional Resources
Make Beliefs Comix is a fun way for students to be creative. This platform allows the aspiring artist to create their own comic strips. There are thousands of printables for students to work on, like greeting cards that students can send to family and friends. Want to begin a blog? This is a great place to start. The included writing prompts help young writers find that spark, and the completed works can be published right on the site.


DIY.ORG is a cool website which allows students to upload tutorials of do-it-yourself projects that they have created. They can also search tutorials that other students uploaded, and give those a try. This is a great way to learn a new craft or pick up a new hobby. Students can be part of an online community where they can create and teach others.


Kinder ART provides online art lessons and art history for students in grades Pre-K through 8th grade. You can even combine music and art by learning how to make your own musical instruments. The art projects are broken down by grade level. Each lesson provides pictures and step by step instructions. Kinder ART is a great resource for parents and teachers.


These websites will not only help with additional learning resources but will also capture your child's attention through games, creative activities, and unique lessons.


There are also some great mobile education apps. Here are two posts on outstanding apps which offer help in subjects like history, ELA, math, and science.


Does your child enjoy learning online? PA Virtual Charter School students go to school online with the instruction of state-certified teachers. Students attend class through an online learning platform and can see and interact with their classmates from across the state. If this sounds like something that might appeal to your child, check out The Ultimate Guide to Attending a Cyber Charter School in PA.