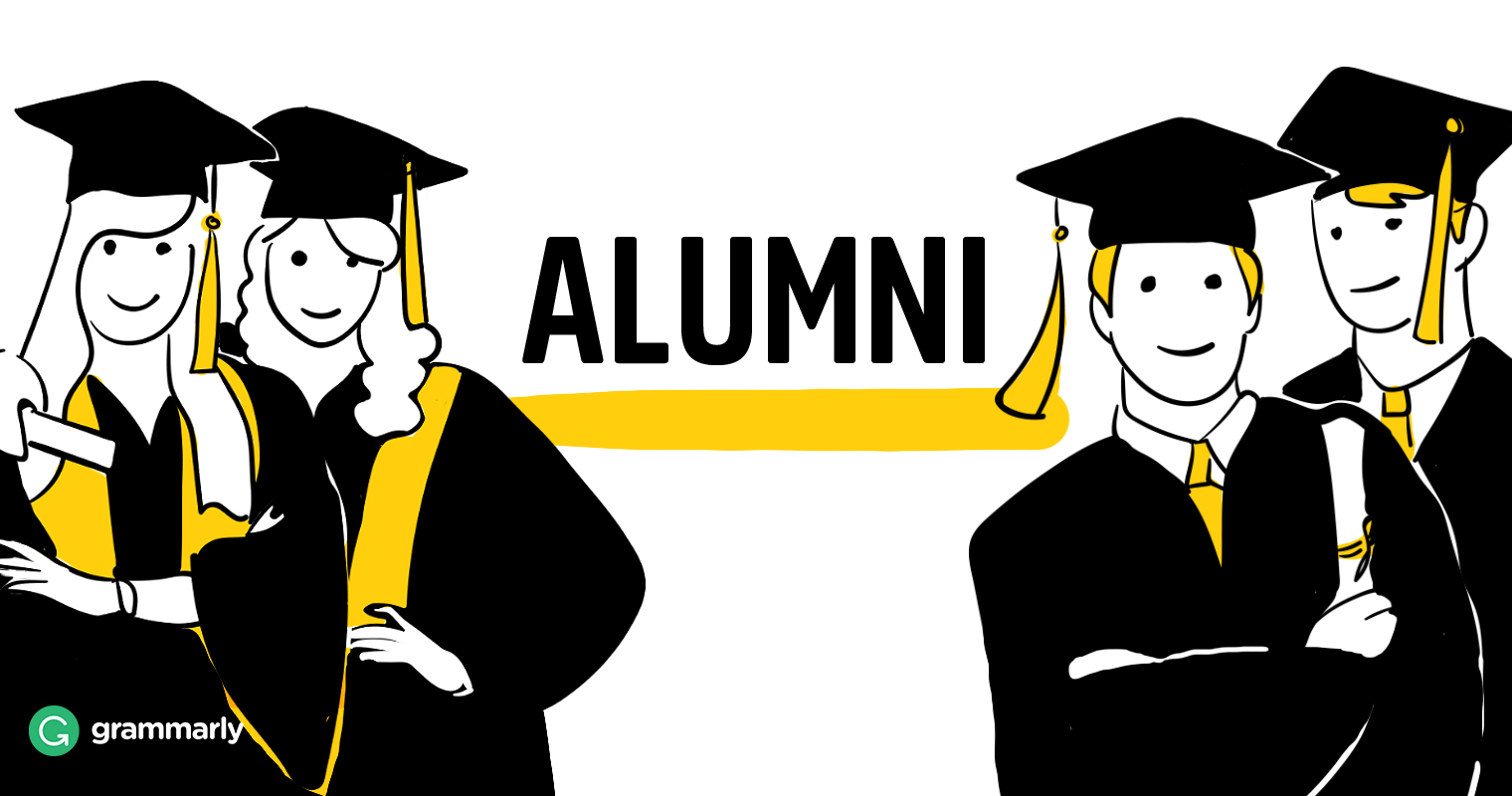 Subscribe
20 Ways PA Virtual Has Prepared Our Alumni for Post Graduation Success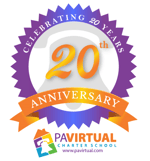 Here at PA Virtual Charter School, we're very excited about an upcoming milestone this year - we are celebrating our 20th anniversary in the 2020-2021 school year! Over the past 20 years, we have had the great pleasure of educating so many wonderful students who have gone on to accomplish great things after they graduated from PA Virtual.

We recently caught up with some of our alumni and asked them about how PA Virtual has helped prepare them for college and the workforce. In the spirit of celebrating 20 years of online learning in 2020, keep reading to learn 20 ways PA Virtual has prepared our graduates.
1. Comfort with technology.
"The technological nature helped me to get an early start in technology."
-Andrew M, Class of 2013
2. Knowledge of online educational tools.
"I was able to seamlessly begin online courses in community college and keep track of my own time. Even working with Blackboard helped me because both my Buck County Community College and DeSales use that platform. Now that I work at PA Virtual as a math teacher, I know that working with Blackboard, the OLS, and other online venues helped me prepare to teach my students online."
-Sigrid G, Class of 2014
3. Accurate expectations of college workload.
"It prepared me for the amount of work and dedication college requires. I learned how to study properly and succeed."
-Jaime W, Class of 2015
4. Time management.
"It taught me valuable time management skills and gave me a sense of responsibility to be ahead of my projects."
-Autumn K, Class of 2015
"PA Virtual taught me skills of time management, diligence, and communication. As I've gone through college and work, I've learned that the ability to manage oneself and teach oneself in times of difficulty is extremely important. This has proven useful in classes, the office, and communication with peers and professors. Without the preparation PA Virtual has provided me, I don't think I would be where I am today."
-Rebecca K, Class of 2017
5. Self-advocacy.
"By providing me with the tools needed to advocate for myself and be a 'self-starter' whether that's in the classroom, workplace, or anything else I do."
-Emma B, Class of 2018
6. College preparedness.
"PA Virtual has thoroughly and adequately prepared me for college by teaching me how to professionally write, critically think, and form relationships with peers and instructors."
-Kayla S, Class of 2018
7. Computer skills.
"PA Virtual has given me a realistic environment for college and allowed be to develop my computer skills that I would need at college (I went to college online) and at both jobs I work (I work at Prudential and H&R Block, and both jobs are done on computers)."
-Zechariah P, Class of 2014
8. Flexibility.
"Since I was able to have a flexible schedule with PA Virtual, I was able to have a job in high school. Also, having to manage my own workload prepared me for a full time job."
-Courtney S, Class of 2015
9. Work ethic.
"PA Virtual taught me to work hard and do my best. You have also helped me to learn how to work well with others, and improve my public speaking."
-Autumn G, Class of 2019
10. Quality of education.
"PA Virtual has prepared me well for college. The level and quality of education were what I needed to start my path through college. Even though it was a big change from a virtual school to a brick and mortar college, I felt like it went surprisingly smooth."
-Maikus G, Class of 2018
11. Collaboration with others.
"It has helped me with knowing how to work in groups, and help me to connect with students from across the state."
-Autumn K, Class of 2019
12. Expansion of perspectives.
"The curriculum consistently encouraged me to be able to understand material from multiple perspectives and combine several disciplines (e.g. history and literature) to better comprehend a topic (e.g. using writings to better understand a time period)."
-Elias H, Class of 2013
13. Independent learning.
"I grew a lot of independence during my high school career at PA Virtual because I managed my workload all on my own, which is pretty much how college is set up too, so I've noticed that I have a bit of an advantage at times over my fellow students who attended a traditional high school experience."
-Jeanessa E, Class of 2018
"I learned how to work independently and face difficult challenges on my own."
-Bahtyah A, Class of 2018
14. Self-discipline.
"It has helped me in college by learning how to time manage and study well. PA Virtual has helped me prepare for college with the course load and self discipline I needed to succeed for it."
-Isabella U, Class of 2017
15. Relationship building.
"My relationships with teachers in PA Virtual (I'd like to personally thank Heather Hurley!) taught me how to build professional relationships with my college professors!"
-Hollis H, Class of 2019
16. Responsibility.
"As a professional fine artist/illustrator, time management and responsibility for my work has had a high importance in my work, and I am proud to say that PA Virtual had a big role in helping me hone those skills."
-Dylan M, Class of 2013
17. Character building.
"In addition to preparing their students well from an education standpoint, PA Virtual also prepares students for success in college through character building. Within the virtual school setting, students are encouraged to be self-motivated, responsible, and dedicated within their education. Being able to practice and reinforce these characteristics prior to the transition into college has allowed me to succeed within the college learning environment and has prepared me well for my future career as a doctor."
-Elizabeth D, Class of 2014
18. Ability to get ahead.
"PA Virtual prepared me well for college. Being in the scholar's program allowed me to graduate high school a year early and also allowed me to begin taking courses at Albright College when I was a high school sophomore. By beginning college in high school, I will be able to graduate with enough credits to take the CPA exam without having to attend an extra year in college."
-William G, Class of 2016
"PA Virtual allowed me to work ahead in high school so I could begin taking college courses at Albright College as a junior. This will allow me to do a minor in Public Policy without having to attend an extra year in college. I am also very well prepared to tackle my science and math classes at Albright College as an Environmental Sciences major."
-Nicholas G, Class of 2019
19. Time for outside interests.
"I was able to get the education I needed, while also having the time to build on other life skills I would need in the future. Along with this it allowed me to have more time in order to build on my athletic career so I could play tennis at a collegiate level."
-Amanda H, Class of 2019
20. Technical skills.
"The education I received from PA Virtual was able to prepare me for my college education (Chemistry B.A) by giving me the online technical skills that many of my Chemistry classes required. I learned many organizational skills as well as vital background education for my English, Math, and Science skills."
-John P, Class of 2015
We are so proud of all of our graduates for everything they have accomplished since graduating from PA Virtual. It is always great to hear about how they are doing and how PA Virtual has prepared them for their post-graduation path.
If you're a high school student and are interested in learning more about attending a cyber high school program, check out our blog post, "How Does Online High School Work?"
If you'd like to learn more about PA Virtual Charter School and our 20 years of experience with online learning, you can request more information here.