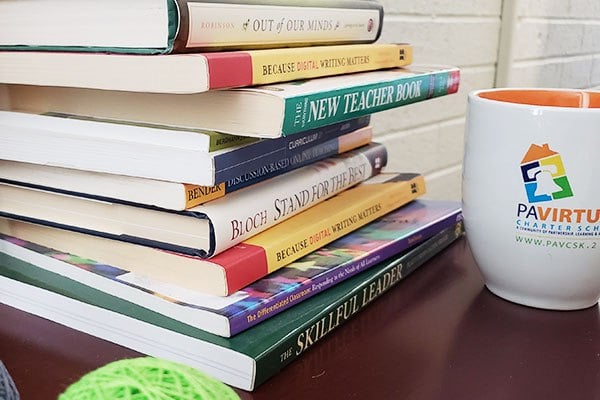 Subscribe
20 Reasons Our Community is #PAVirtualProud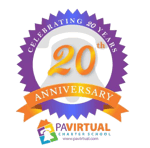 In the 2020-2021 school year, PA Virtual Charter School will be celebrating 20 years of online education for Pennsylvania students. As part of our celebration and our "Top 20 lists" blog series, we asked our parents and staff members what makes them proud to be part of the PA Virtual family. Here are some reasons why our community is #PAVirtualProud!
Parent involvement in education.

"I love learning along with my children. I love knowing exactly what they are learning in school, and weaving their lessons into the fabric of our lives. Our "school day" extends throughout all areas of our life and we can apply what we know in all aspects of our day. PA Virtual gives us the information and the flexibility to reinforce our children's learning so that they are able to retain those skills throughout their lives." -Rose Stone

"I have the opportunity to see exactly what my child struggles in and also where she flourishes." -Sherry Favors

"The ability to know exactly how my kids are doing in school and be able to give extra attention on things they are having trouble with." -Lauren Haney

Teachers.

"I had originally transferred my daughter into a cyber school for flexibility because of her therapy schedule. I have kept her in because of the class of teachers that PA Virtual Charter School employs. Every one of the teachers has gone way above and beyond to make sure every student succeeds. They truly are exceptional and deserve more than one appreciation week." -Kimberly Perry

"I am #PAVirtualProud because the teachers are awesome. My kids went from not passing school to doing so well now. I'm so proud of how the teachers helped my children." -Laura Meese

"The teachers really work with the needs of all of their students. They are always available when you need them. They provide great motivation for the students and work to ensure success for all." -Christina Perez

"PA Virtual has been and continues to be very beneficial and helpful for my daughter. I am glad that she is able to learn school material at a level where she is comfortable with and that her teachers are very flexible and helpful when she is in need of help. They are very friendly and amazing teachers." -Lourdes Torres Diaz

"Our family loves the dedication the teachers have towards their students to thrive. I know when my son leaves each grade, he is leaving with all the knowledge that he needs. PA Virtual is like having a second family, always there to help with any question or questions that you or your student may have." -Megan Krieger

Staff.

"All of the staff are super helpful and patient." -Noelle Swartlander

"The AMAZING staff! We have an extremely dedicated and thoughtful team. It makes the day to day enjoyable to bring academic excellence to our students." -Nina Wangler



Continuity of education.

"The fact that learning continued even with the pandemic." -Zell Susankimberlee

"Amid the pandemic my children's education has not been compromised. They have the ability to obtain normalcy when life is so chaotic." -Lacey Boyer
"I am proud of the uninterrupted education during the COVID-19 crisis." -Crystal Groff

"We are #PAVirtualProud because we never skip a beat in education. This pandemic has taught us that we can move forward educationally without little or no interruption. We stand proud with PA Virtual." -Wanda Klinefelter

Ability to work at own pace.

"That my child is learning at her own pace and she is excelling in every aspect." -Alicia Fennell

"My daughter has the ability to work at her own pace and in a way that makes sense to her." -Amanda Scarfo

"I'm so proud because my daughter didn't feel pressure and could work at her own pace, the best decision I made with PA Virtual! Thank you all." -Diane Adams

Flexibility.

"I love the flexibility PA Virtual allows my children to begin college in high school. My older 3 sons graduated from PA Virtual and all began Albright College in their junior year of high school!" -Lynn Griffith

Good learning experience.

"I know my kids are learning and understanding their studies. They also enjoy going to class with the teachers and students. It's a good mixture." -Brenda Mercado

Support offered.

"The support my students have had throughout the past 2 1/2 years." -Kristy Tucker

"My daughter is now able to get the support she needs to continue picking up new skills and learning with pride. We have been with PA Virtual for 2 years now and she has come a long way with her reading skills from where she was 2 years ago!" -Amber Samick

Best fit for student and family.

"Being in PA Virtual allows me to educate my child the way that I know is right for him. Parents know their children better than a teacher with 30 plus students will. We know what our children need to thrive." -Alycne Welsh

"First, PA Virtual is still doing continuity of education during the pandemic. Second, we have been with PA Virtual for 10 years now with very few problems which were easily resolved. The teachers all seem to really care about the students and they seem like they're enjoying their jobs. All in all, PA Virtual has been an excellent fit for our family." -Susan Wilson



Control of student's education.

"Schooling from home gives parents more control over what their kids are learning. For many parents, there is a strong belief that their local public school curriculum is not providing the right knowledge and skills for children." -Suchada Ott

Learning opportunities.

"The opportunity to allow my children to achieve excellent learning opportunities." -Amy Anderson

"We love the hardworking and devoted way that PA Virtual allows us to school our children from home with amazing opportunities!" -Emily Larew

Safety.

"My child receiving a great education while in the safety of our home." -Lisa Moss

Ahead of the curve.

"I am especially proud of the fact that PA Virtual is ahead of the curve. COVID-19 has created an imbalance in the education system globally and PA Virtual continued non-stop. The Board and the entire staff is to be complimented for staying on the course and simply being and staying ahead. My children have been at PA Virtual since kindergarten (one in 5th grade and the other in 9th grade) and through it all you have proven why your existence is so critical to changes in education and the global world. I thank all of you for staying ahead and taking the lead." -Varsty Muhammad

Communication.

"Excellent teacher-student-parent communication. My children are getting the BEST education and support system both at home and within their learning system. Thank you PA Virtual for all you do for my family and other families!" -Lindsey Poole

Student is thriving and excelling.

"My kids have excelled at PA Virtual and I see so many other kids who are having great success with this school."-Kim Hines

"PA Virtual has given my daughter the ability to excel in her studies and reach her academic potential." -Neelofer Sohail



Meeting educational needs.

"PA Virtual has been a big help to the educational needs of our family. The flexibility has been a blessing. The curriculum has been great. Three of our children have benefited a lot from education through PA Virtual." -Todd Wenger



Relationships built.

"What makes me #PAVirtualProud is the communication and the relationships built over the years between the student, parent, and PA Virtual. These qualities have carried my children throughout their collegiate and personal lives." -Susan Jenkins




Leading the charter school movement.

"I am proud that we are helping to lead the movement for charter and cyber school rights in Pennsylvania. Our students and families deserve to have a choice in their education and to also have the best education possible." -Sigrid Gulbis



Excellent academics & curriculum.

"I am #PAVirtualProud because of the excellent academics and dedicated teachers who work in excellence and the outstanding curriculum that is provided to all. Thank you for the support to teach my children at home where they learn in a safe environment with staff who care. I am more than happy to be a part of PA Virtual for 14 years! I soon will have two children who graduated from PA Virtual and one more child in school with PA Virtual." -Sylvia Youngblood

Everything!

"Everyone and everything involving PA Virtual." -Elissa Clarke
We hope you enjoyed reading the responses our parents and staff shared about why they're #PAVirtualProud. If you're interested in joining the PA Virtual community, we invite you to attend an upcoming online open house to learn more. At the open house, you will get a hands-on demonstration of the technology we use, find out more about your role as your child's Learning Coach, and of course you will meet current PA Virtual parents and staff. RSVP here.