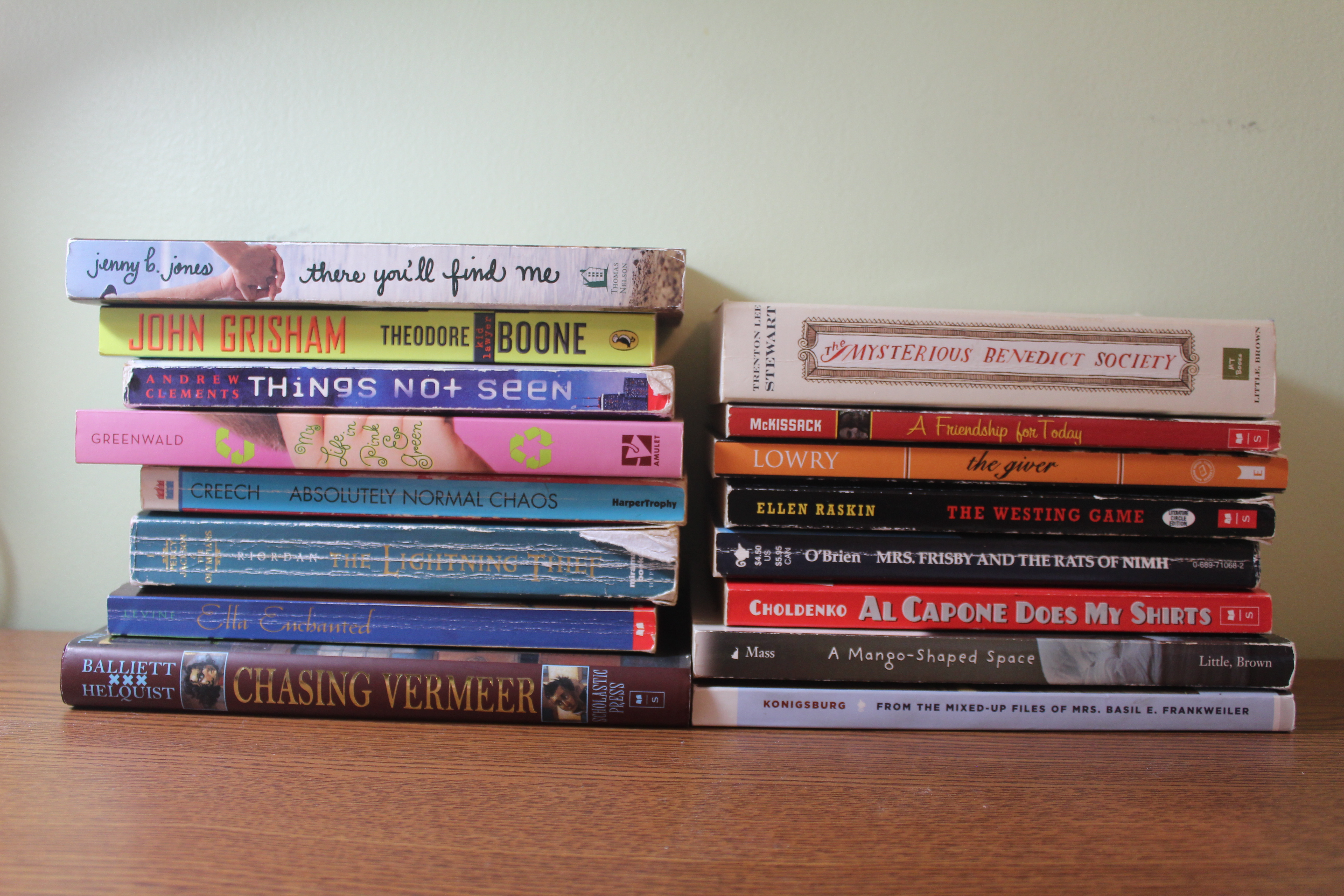 Subscribe
20 Great Books for Teens to Read This Summer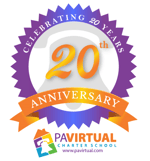 If you're looking for 20 great books for teens to read this summer, you've come to the right place. People love story. That's why it can be tempting to spend summer free time watching television and movies. However, reading is another great way to enjoy story. I want to share some wonderful books with you. These are stories that can transport you to other times, places, and into grand adventures. As part of PA Virtual's 20th anniversary celebration, here are 20 novels you might enjoy reading this summer!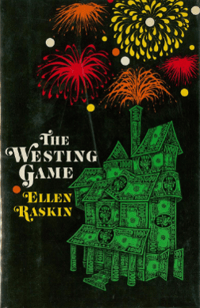 1. The Westing Game
"A bizarre chain of events begins with sixteen unlikely people gather for the reading of Samuel W. Westing's will. And though no one knows why the eccentric, game-loving millionaire has chosen a virtual stranger—and a possible murderer—to inherit his vast fortune, one thing's for sure: Sam Westing may be dead…but that won't stop him from playing one last game!"
This mystery novel by Ellen Raskin won the 1979 Newbery Medal. It is a dazzling puzzle littered with clues and filled with colorful characters. I've read this story several times, even though I know the ending, because it's so much fun to put the pieces together!
Appeals to: mystery lovers, puzzle solvers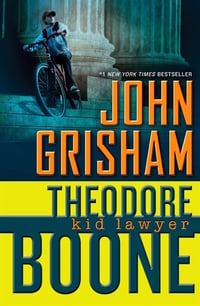 2. Theodore Boone: Kid Lawyer
"In the small city of Strattenburg, there are many lawyers, and though he's only thirteen years old, Theo Boone thinks he's one of them. Theo knows every judge, policeman, court clerk—and a lot about the law. He dreams of being a great trial lawyer, of a life in the courtroom.
But Theo finds himself in court much sooner than expected. Because he knows so much—maybe too much—he is suddenly dragged into the middle of a sensational murder trial. A cold-blooded killer is about to go free, and only Theo knows the truth. The stakes are high, but Theo won't stop until justice is served."
Author John Grisham is well known for his adult mystery novels, but he also wrote the Theodore Boone books. These are thrilling mysteries for young adults. If you're looking for a story more like a TV legal drama, this book is for you!
Appeals to: mystery lovers, crime fighters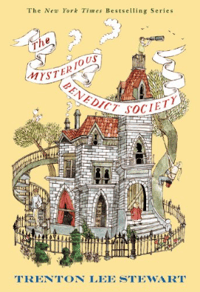 3. The Mysterious Benedict Society
"Dozens of children respond to this peculiar ad in the newspaper and are then put through a series of mind-bending tests, which readers take along with them. Only four children—two boys and two girls—succeed. Their challenge: to go on a secret mission that only the most intelligent and inventive children could complete. To accomplish it they will have to go undercover at the Learning Institute for the Very Enlightened, where the only rule is that there are no rules. But what they'll find in the hidden underground tunnels of the school is more than your average school supplies. So, if you're gifted, creative, or happen to know Morse Code, they could probably use your help."
Trenton Lee Stewart fashions a delightful and imaginative mystery specifically for kids. With fun illustrations, out-of-the-box thinking, and unforgettable characters, this is an adventure you don't want to miss!
Appeals to: puzzle solvers, mystery lovers, adventurers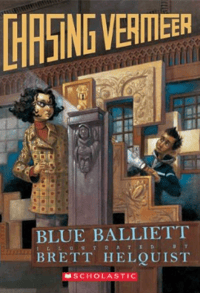 4. Chasing Vermeer
"When a book of unexplainable occurrences brings Petra Andalee and Calder Pillay together, strange things start to happen: Seemingly unrelated events connect, an eccentric old woman seeks their company, and an invaluable Vermeer painting disappears.
Before they know it, the two find themselves at the center of an international art scandal, where no one—neighbors, parents, teachers—is spared from suspicion. As Petra and Calder are drawn clue by clue into a mysterious labyrinth, they must draw on their powers of intuition, their problem-solving skills, and their knowledge of Vermeer. Can they decipher a crime that has left even the FBI baffled? Blue Balliett's bewitching first novel is a puzzle, wrapped in a mystery, disguised as an adventure, and delivered as a work of art."
This book's description says it best. It is a puzzle, mystery, adventure, and work of art. What it didn't mention are the illustrations in every chapter which offer clues to the mystery, and the pentominoes used as puzzle pieces and decoration on the cover.
Appeals to: mystery lovers, puzzle solvers, crime fighters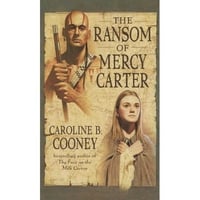 5. The Ransom of Mercy Carter
"Deerfield, Massachusetts is one of the most remote, and therefore dangerous, settlements in the English colonies. In 1704 an Indian tribe attacks the town, and Mercy Carter becomes separated from the rest of her family, some of whom do not survive. Mercy and hundreds of other settlers are herded together and ordered by the Indians to start walking. The grueling journey—three hundred miles north to a Kahnawake Indian village in Canada—takes more than 40 days. At first Mercy's only hope is that the English government in Boston will send ransom for her and the other white settlers. But days turn into months and Mercy, who has become a Kahnawake daughter, thinks less and less of ransom, of Deerfield, and even of her 'English' family. She slowly discovers that the 'savages' have traditions and family life that soon become her own, and Mercy begins to wonder: If ransom comes, will she take it?"
When my mother brought this book home from the library, I judged it by its cover. Despite thinking this book would be boring, I read it anyway. It was anything but boring! Caroline B. Cooney recreates a historical journey and gives readers a window into a different culture. It will keep you engaged to the very end, as you experience the losses, hardships, and joys alongside Mercy.
Appeals to: adventurers, history lovers, time travelers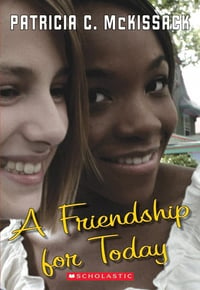 6. A Friendship For Today
"Rosemary Patterson is about to make history. She is among the first African American students in her town to enroll in what had once been an all-white school. Rosemary is ready for the challenge, but when her best friend is suddenly diagnosed with polio, she must face school alone.
Stares and whispers follow Rosemary wherever she goes, and the worst offender is Grace Hamilton, a girl who makes no secret of both her and her family's racism. Can Rosemary make it through the school year…and maybe even make a friend?"
This story is powerful. It pulls the reader back in time and helps them experience a difficult time through an individual's perspective. Patricia McKissack offers something not only heart warming, but life-changing.
Appeals to: history lovers, time travelers, friendship supporters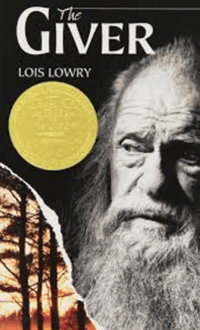 7. The Giver
"Jonas's world is perfect. Everything is under control. There is no war or fear or pain. There are no choices. Every person is assigned a role in the community.
When Jonas turns twelve, he is singled out to receive special training from The Giver. The Giver alone holds the memories of the true pain and pleasure of life. Now it's time for Jonas to receive the truth. There is no turning back."
This novel by Lois Lowry is a classic. It features a dystopian society, and the reader discovers the truth alongside Jonas. You grow up with him. This is also the first book in a fantastic series, so if you finish it and are left wanting more, there are three other books that will bring you full circle.
Appeals to: adventurers, real-world fantasy seekers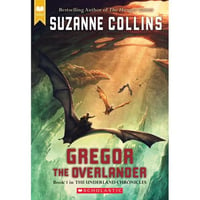 8. Gregor the Overlander
"When Gregor falls through a grate in the laundry room of his apartment building, he hurtles into the dark Underland, where spiders, rats, cockroaches coexist uneasily with humans. This world is on the brink of war, and Gregor's arrival is no accident. A prophecy foretells that Gregor has a role to play in the Underland's uncertain future. Gregor wants no part of it -- until he realizes it's the only way to solve the mystery of his father's disappearance. Reluctantly, Gregor embarks on a dangerous adventure that will change both him and the Underland forever."
Originally, I wanted to recommend Suzanne Collin's more popular series. However, considering that series has motion pictures and much more name recognition, I thought I'd give Gregor some attention.
This series is fantastic, creative, and unlike any story you have immersed yourself in before. There are giant creatures, usually considered unpleasant, but vital to the story. Gregor is a sometimes-reluctant hero, but willing to do anything to protect his little sister, Boots. When was the last time you rode a giant bat with a two-year-old to save the world?
Appeals to: adventurers, real-world fantasy seekers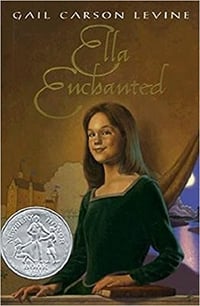 9. Ella Enchanted
"The richly entertaining story of Ella of Frell, who wants nothing more than to be free of Lucinda's gift [of obedience] and feel that she belongs to herself. For how can she truly belong to herself if she knows that at any time, anyone can order her to hop on one foot, cut off her hand, or betray her kingdom, and she'll have to obey?
Against a bold tapestry of princes, ogres, giants, wicked stepsisters and fairy godmothers, Ella's spirited account of her quest to break the curse is a funny, poignant and enchanting tale about an unforgettable heroine who is determined to be herself."
This is one of my favorite books of all time. You may have heard of or seen the movie. Gail Carson Levine's masterpiece is something entirely different. This story is rich with foreign languages (elves greet each other by saying "sun and rain"), romance by letters, and a unique fantasy world which does not mirror our own politically. It does, however, mirror our world with its insight to the human condition.
Appeals to: adventurers, fantasy dwellers, romantics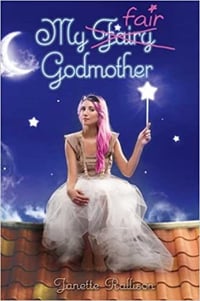 10. My Fair Godmother
"After her boyfriend dumps her for her older sister, sophomore Savannah Delano wishes she could find a true prince to take her to the prom. Enter Chrissy (Chrysanthemum) Everstar: Savannah's gum-chewing, cell phone–carrying, high heel-wearing Fair Godmother. Showing why she's only Fair―because she's not a very good fairy student―Chrissy mistakenly sends Savannah back in time to the Middle Ages, first as Cinderella, then as Snow White. Finally she sends Tristan, a boy in Savannah's class, back instead to turn him into her prom-worthy prince. When Savannah returns to the Middle Ages to save Tristan, they must team up to defeat a troll, a dragon, and the mysterious and undeniably sexy Black Knight. Laughs abound in this clever fairy tale twist from a master of romantic comedy."
This story is not a masterpiece, but not all stories need to be. Some stories just need to be fun, a little bit clever, and worth the time to enjoy. Janette Rallison's series about a preoccupied fair godmother—not fairy, because she didn't earn the title—fits the bill. It's a spunky teen romance about how the Middle Ages is so not as romantic as the movies pretend it is.
Appeals to: romantics, fantasy dwellers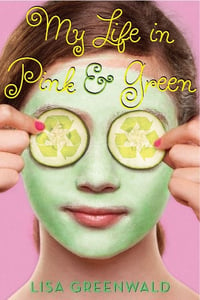 11. My Life in Pink and Green
"When the local homecoming queen shows up at the Desberg family drugstore with a beauty disaster that Lucy helps to fix, word gets out, and suddenly Lucy has a line of makeover customers for every school dance and bat mitzvah in Connecticut. But it'll take more than makeovers to save the struggling pharmacy. Lucy searches long and hard for a solution that would revive the family business and help the environment, too. But will Lucy's spacy mom and stubborn grandma stop fighting long enough to listen to a seventh-grader?"
There are a couple of things I love about this book. One is the complexity of Lucy's character, because Lisa Greenwald takes the "pink" and "green" stereotypes and flips them upside-down. Another is the diversity of friendship. Books that can reveal cultures you don't have personal access to can be so valuable. Finally, this book is just fun!
Appeals to: friendship supporters, real-world readers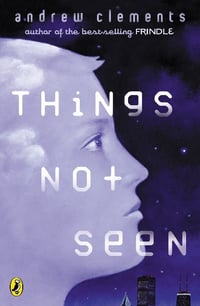 12. Things Not Seen
"It's a Tuesday morning in February, and I get up as usual, and I stumble into the bathroom to take a shower in the dark. Which is my school-day method because it's sort of like an extra ten minutes of sleep.
It's after the shower. That's when it happens.
It's when I turn on the bathroom light and wipe the fog off the mirror to comb my hair. It's what I see in the mirror. It's what I don't see.
I look a second time, and then rub at the mirror again.
I'm not there.
That's what I'm saying.
I'm. Not. There."
Andrew Clements sets up an adventure. What if one morning, you woke up and you were invisible? Can you still go to school? What if the government finds out? What made you invisible? Can it ever be reversed? Follow Bobby all over the city as he seeks to answer—or in some cases, not answer—all of those questions.
Appeals to: adventurers, real-world fantasy seekers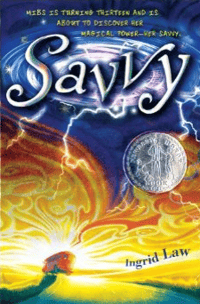 13. Savvy
"Thirteen is when a Beaumont's savvy hits—and with one brother who causes hurricanes and another who creates electricity, Mibs Beaumont is eager to see what she gets. But just before the big day, Poppa is in a terrible accident. And now all Mibs wants is a savvy that will save him. In fact, Mibs is so sure she'll get a powerful savvy that she sneaks a ride to the hospital on a rickety bus with her sibling and the preacher's kids in tow. After this extraordinary adventure—full of talking tattoos and a kidnapping—not a soul on board will ever be the same."
Ingrid Law weaves together the most fascinating setting and unforgettable characters. A world where one special family—and possibly others—receives some special power. It takes hard work to tame it, and it can be unpredictable! Some savvies are as simple as always being late. Others can be deadly if not kept under control. You can find out all about this, and more, by following Mibs on her adventure to discover her savvy!
Appeals to: real-world fantasy seekers, friendship supporters, adventurers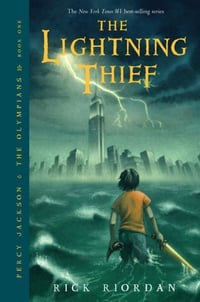 14. The Lightning Thief
"Percy Jackson is about to be kicked out of boarding school…again. And that's the least of his troubles. Lately, mythological monsters and the gods of Mount Olympus seem to be walking straight out of the pages of Percy's Greek mythology textbook and into his life. And worse, he's angered a few of them. Zeus's master lightning bolt has been stolen, and Percy is the prime suspect.
Now Percy and his friends have just ten days to find and return Zeus's stolen property and bring peace to a warring Mount Olympus. But to succeed on his quest, Percy will have to do more than catch the true thief: he must come to terms with the father who abandoned him; solve the riddle of the Oracle, which warns him of betrayal by a friend; and unravel a treachery more powerful than the gods themselves."
You may have heard of this book, since there were two movies made based on this series. However, the book can offer you a much richer story! Rick Riordan takes myths and fiddles with how they would appear in modern day. Every page is filled with comedy, and the adventure is of epic proportions!
Appeals to: adventurers, comedians, real-world fantasy seekers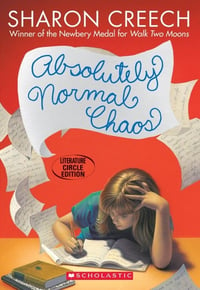 15. Absolutely Normal Chaos
"Mary Lou Finney is less than excited about her assignment to keep a journal over the summer. Boring! Then cousin Carl Ray comes to stay with her family, and what starts out as the dull dog days of summer quickly turns into the wildest roller coaster ride of all time.
How was Mary Lou supposed to know what would happen with Carl Ray and the ring? Or with her boy-crazy best friend Beth Ann? Or with (sigh) the permanently pink Alex Cheevey? Suddenly a boring school project becomes a record of the most exciting, incredible, unbelievable summer of Mary Lou's life.
But what if her teacher actually does read her journal?"
Sharon Creech won a Newbery Medal for Walk Two Moons, and this story is like a companion book. It's the journal of the main character. But even if you haven't read Walk Two Moons, this story would still be worth checking out! The most incredible thing about this book is that it is entirely Mary Lou's journal. Creech tells you the whole story from journal entries. They never feel unrealistic ("she'd never write this down!") and they make you question the events. Is Mary Lou a reliable narrator?
Appeals to: mystery lovers, real-world readers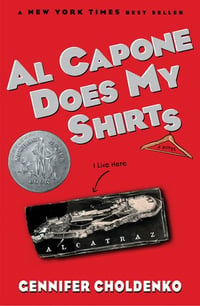 16. Al Capone Does My Shirts
"Today I moved to a twelve-acre rock covered with cement, topped with bird turd and surrounded by water.
I'm not the only kid who lives here. There's my sister, Natalie, except she doesn't count. And there are twenty-three other kids who live on the island because their dads work as guards or cooks or doctors or electricians for the prison, like my dad does. Plus, there are a ton of murderers, rapists, hit men, con men, stickup men, embezzlers, connivers, burglars, kidnappers and maybe even an innocent man or two, though I doubt it.
The convicts we have are the kind other prisons don't want. I never knew prisons could be picky, but I guess they can. You get to Alcatraz by being the worst of the worst.
Unless you're me. I came here because my mother said I had to."
Crazy setting. Fascinating mystery. A peek into a world you may have never experienced before. Gennifer Choldenko tells you all about it from the perspective of a lovable brother called Moose.
Appeals to: adventurers, real-world readers, mystery lovers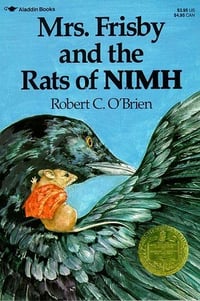 17. Mrs. Frisby and the Rats of NIMH
"Mrs. Frisby, a widowed mouse with four small children, is faced with a terrible problem. She must move her family to their summer quarters immediately, or face almost certain death. But her youngest son, Timothy, lies ill with pneumonia and must not be moved. Fortunately, she encounters the rats of NIMH, an extraordinary breed of highly intelligent creatures, who come up with a brilliant solution to her dilemma. And Mrs. Frisby in turn renders them a great service."
Some of the other books on this list have talking animals, but none of them are from the perspective of talking animals. Robert C. O'Brien creates a whimsical tale of the problems animals might face and how they would solve them. Alongside the creative solutions is the origin story of the rats of NIMH. How did these intelligent rats find each other, and what makes them so intelligent?
Appeals to: real-world readers, mystery lovers, adventurers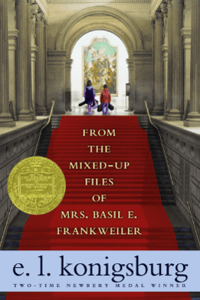 18. From the Mixed-Up Files of Mrs. Basil E. Frankweiler
"Claudia knew that she could never pull off the old-fashioned kind of running away. That is, running away in the heat of anger with a knapsack on her back. She didn't like discomfort; even picnics were untidy and inconvenient: all those insects and the sun melting the icing on the cupcakes. Therefore, she decided that her leaving home would not be just running from somewhere but would be running to somewhere. To a large place, a comfortable place, an indoor place, and preferably a beautiful place. And that's why she decided upon the Metropolitan Museum of Art in New York City."
I always describe this book as being similar to The Boxcar Children, but better. While that story does have the enjoyable perfection of finding a boxcar to live in, creating a fridge from water and ingenuity, and harvesting meals from foraging—this one has a mystery. Claudia is certain she knows what she's doing by running away, and the reader gets to enjoy that sense of perfection from living in a museum, the mystery of a particular statue, and character growth.
Appeals to: mystery lovers, adventurers, real-world readers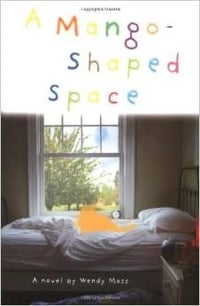 19. A Mango-Shaped Space
"Mia appears to be the most normal kid in her family. Her younger brother keeps a chart of all the hamburgers he's eaten. Her older sister dyes her hair a different color every week. But Mia knows she's far from ordinary. She is keeping something from everyone: sounds, numbers, and letters have color for her. When school trouble finally forces Mia to reveal her secret, she feels like a freak. She embarks on an intense journey of self-discovery, and by the time she realizes she has isolated herself from everyone who cares about her, it's almost too late. She has to lose something very special in order to find herself."
This is another story that can show you something you never knew about. However, unlike a historical account telling you about another time, or a modern story telling you about another culture, Wendy Mass will share something rare and beautiful that could happen to anyone regardless of time or place. It's a coming-of-age story, and one that will stick with you.
Appeals to: friendship supporters, real-world readers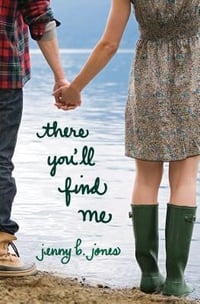 20. There You'll Find Me
"Finley Sinclair is not your typical eighteen year old. She's witty, tough, and driven. With an upcoming interview at the Manhattan music conservatory, Finley needs to compose her audition piece. But her creativity disappeared with the death of her older brother, Will.
She decides to study abroad in Ireland so she can follow Will's travel journal. It's the place he felt closest to God, and she's hoping being there will help her make peace over losing him. So she agrees to an exchange program and boards the plane.
Beckett Rush, teen heartthrob and Hollywood bad boy, is flying to Ireland to finish filming his latest vampire movie. On the flight, he meets Finley. She's the one girl who seems immune to his charm. Undeterred, Beckett convinces her to be his assistant in exchange for his help as a tour guide.
Once in Ireland, Finley starts to break down. The loss of her brother and the pressure of school, her audition, and whatever it is that is happening between her and Beckett, leads her to a new and dangerous vice. When is God going to show up for her in this emerald paradise?
Then she experiences something that radically changes her perspective on life. Could it be God convincing her that everything she's been looking for has been with her all along?"
Personally, this book means a great deal to me. Jenny B. Jones is one of my favorite authors, and she has written several series that combine romance, humor, and faith. This story, however, is a standalone book. It delves into topics that are harder to talk about. Why did that person die? Why do I feel like everything is out of my control? While still being romantic and humorous, this book is a little heavier. For a variety of reasons, it may not be a book for you. If it is, however, I hope you enjoy the rich scenery and redemption just as much as I have.
Appeals to: romantics, real-world readers, friendship supporters
I hope there is a story on this list of 20 great books for teens to read this summer that appeals to you! Whether you love mystery, adventure, fantasy, romance, friendship, real-life, history, comedy, or all of the above, there should be a title here for you! What are some of your favorite stories? Let us know in the comments below! Maybe you'll tell me about a story I will love.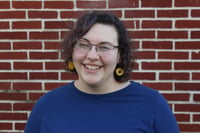 About the Author: Alexis Dingeldein attended PA Virtual for all of grade school and graduated in 2017. During her time at PA Virtual, she wrote and self-published six novels. She is currently at Geneva College studying business and writing.
If you'd like to learn more about PA Virtual Charter School, you can request more information by clicking here or the button below.