Subscribe
Why You Should Consider Cyber Kindergarten for Your Child
About Cyber Education | Insider Perspectives
What is kindergarten like in an online school? Find out what you can expect, what your child will learn, and more from cyber charter elementary teacher Ms. Bornancini!


---
Kindergarten is an important grade level that helps build the foundation for your child's academic success.
If your child is entering a school year for the first time, then I'm thrilled you landed on this post. I'm here to tell you all about the benefits of joining a cyber charter school from the early grade level of kindergarten. Yes, you read that correctly, I said KINDERGARTEN.
Now, I know what you are thinking, a kindergartner at a computer all day? Pshh, no way! Well, let me tell you why you should reconsider that idea. The education model at cyber schools promotes an appropriate pace for child development for a young learner. If you are looking for a school system that focuses on learning, offers flexibility, and encourages parent involvement in your child's education, then a cyber school may be a good fit for you!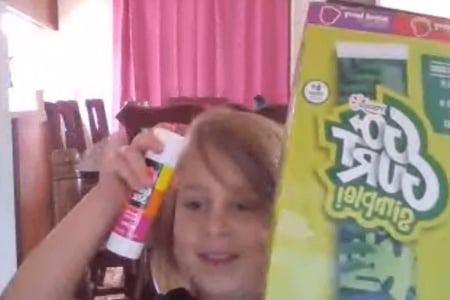 A cyber student holding up items that begin with "G"


Kindergarten Plays a Significant Role in Your Child's Development
Plenty of research shows how your child's learning environment can impact the way they continue to developmentally grow. Len Vygotsky and Jean Piaget are two famous psychologists known for their research in child development. The image below compares the two theorists and the concepts they posited. Note how social and interactive aspects show up repeatedly!
Both psychologists highlight the importance of social interaction, the role of the teacher, and the role of the parent/student relationship as they continue to learn. Enrolling your child at a cyber charter school will help your student developmentally grow at an age appropriate level while supporting similar ideas from these famous psychologists.


Growth Through Socialization
In most cyber schools, kindergartners are given the opportunity to socialize as they build connections with their teacher and peers. One of the benefits of a daily block schedule, such as that found at PA Virtual, is the school's ability to hold synchronous (live) classes, led by the classroom teacher. Through these live classes, kindergartners are taught how to follow classroom routines and to be independent learners. In addition, this block schedule includes a combination of whole group instruction and small group instruction. During whole group instruction, the teacher often models, directs, and demonstrates academic concepts for the kindergartner to learn and to follow. Throughout small group instruction, the instructor has more time to build stronger relationships with students as students continue to work independently.
These classes help your child continue to grow developmentally in several ways. Students:
Have opportunities to socialize with their peers and their teachers.
Encounter a variety of learning/academic topics to meet a wide range of interests.
Learn basic skills they will need throughout their learning process.
Become problem-solvers and critical thinkers
Develop age-appropriate social-emotional skills
In many cyber charters, your child will be exposed to an educational process that can align with your own routine in your home setting.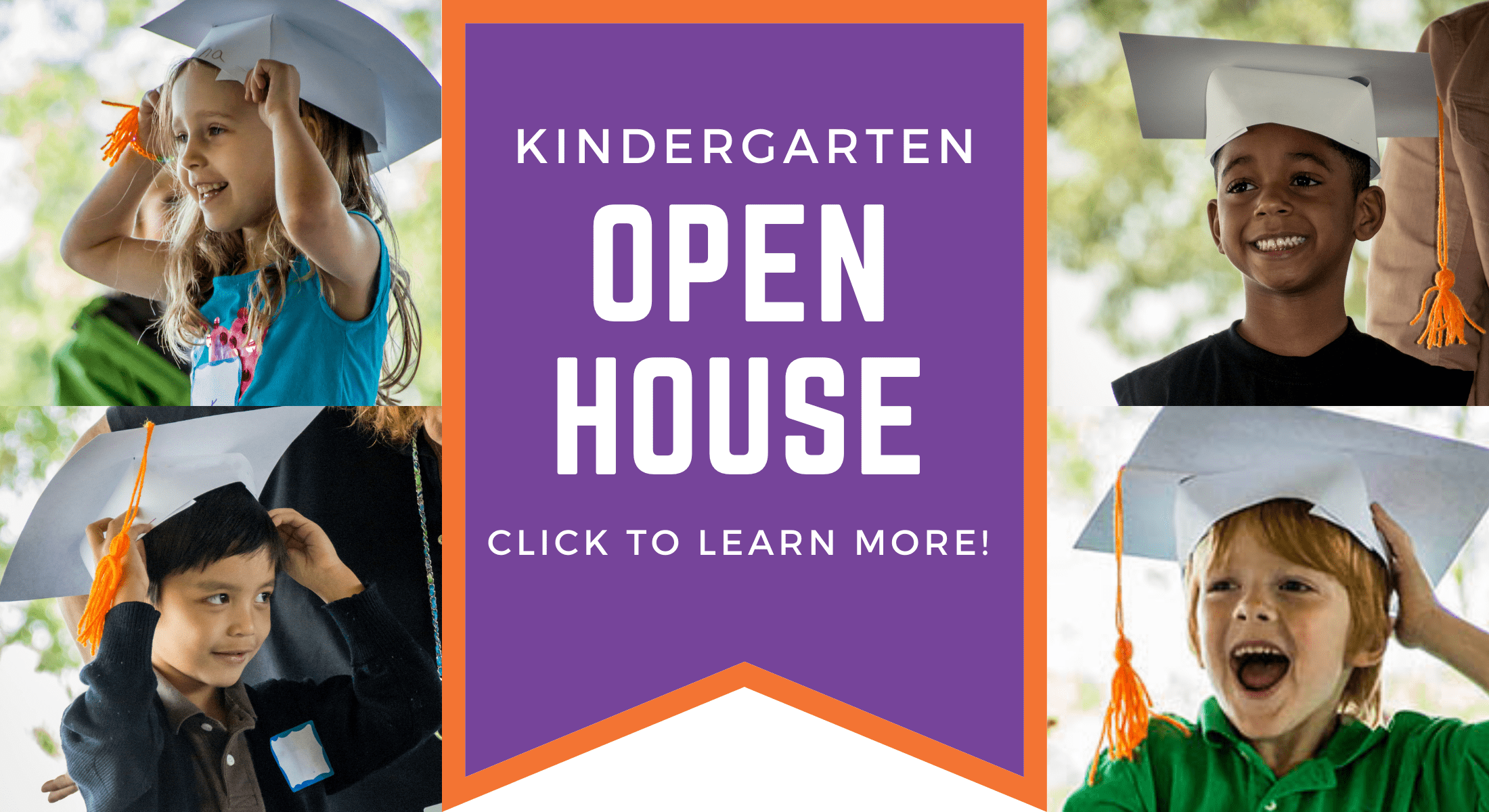 Cyber School Settings Offer Flexibility
Flexibility is key to your child's success in school. At cyber schools, your child is generally able to work at their own pace. Self-pacing allows advanced learners to progress quickly, while those needing extra time can take it. Many of the kindergarten live classes offered at PA Virtual, for example, are split by group level based on your child's learning needs. Your child will be able to work with students who are at a similar learning level as well. These academic levels are based on data collected by the teacher through the use of a variety of assessments. Your teacher will work individually with your student to help determine the best placement for your child within the classroom after analyzing the collected data.
At most cyber charters, there are a variety of resources to help support a variety of students with several learning styles. If your child needs more support, your teacher will communicate with you to discover what will fit your child's academic needs. Primary educators collaborate with the Academic Support Teachers to help those learners who may be struggling or need extra review sessions of the academic content.

Your Child Will Learn — a LOT!
Kindergarteners love to question, explore, and learn about anything and everything. In a cyber school, your child will surely find something that sparks their curiosity and will-power to learn. At the kindergarten level, students are learning about English/language arts, math, science, social studies, art, music, physical education, and more.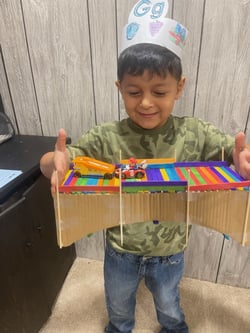 One of my students holding a homemade bridge
Some cyber charters also offer special enrichment classes. At PA Virtual, we have the BOOST program, where students continue exploring exciting topics related to experiments, STEM concepts, informational reading stories, and other similar ideas. Educators create student-centered lessons to keep any type of learner engaged in the academic content.
Does your child enjoy learning about addition or subtraction? How about the weather or about different types of plants and animals? Maybe your child enjoys exploring the continents and oceans around the world? In a cyber school, your child will be able to explore each subject area as they continue adapting and expanding their own knowledge.
Coincidentally, kindergarten students have a valuable tool at their fingertips: their computer. Students in cyber school environments learn how to utilize technology even at five years old. Sure, kindergartners may need the occasional help from an adult to open links or websites, or to sign into individual programs outside of the classroom platform. But many are able to pick up on technology skills quickly and often do not take long to become an independent learner.
According to Applied Educational Systems (AES), an educational curriculum provider, 21st century skills "are 12 abilities that today's students need to succeed in their careers during the Information Age." AES continues to highlight the importance of the 12 skills needed to survive in the outside world. In addition to technology aptitude, cyber charter kindergarten students learn the valuable 21st century skills they need to start becoming a successful member of society.
You'll Have More of a Say in Your Child's Education
One of the most important reasons to consider kindergarten at a cyber school is the ability to have a more direct role in your child's education. At a brick-and-mortar school, you may not have as ready access to your child's teacher, and are limited by scheduling issues. In a cyber school environment, parents can take advantage of:
Direct email with quick responses
Instant Messaging
Virtual conferencing and meetings
Phone calls
Many educators often address concerns or issues with parents right away if the parent is available at the given moment after a live class. Constant communication between educators and parents is essential to ensure your child is receiving the best education possible. Such ready access to your child's teacher means an open line of dialogue regarding class expectations, discussing any concerns about your child's learning or behavior, and the ability to connect with the teacher.
With many cyber schools, the parent or Learning Coach is present throughout the school day to not only help with immediate technology or access issues, but to support and encourage students. It also means that parents who serve as Learning Coaches spend more time with their child throughout the day, which strengthens familial bonds.
Parent involvement can help benefit your child in the following ways:
Children with directly engaged parents are more likely to:

Earn higher grades or test scores;
Graduate from high school and attend post-secondary education;
Develop self-confidence and motivation in the classroom;
Have better

social skills

and classroom behavior.



They are also less likely to: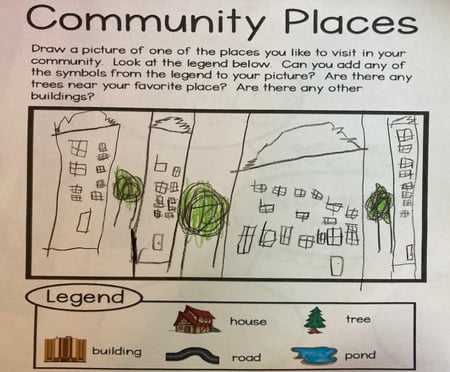 A sample student depiction of their community
Resources for Prospective Parents
We hope this blog post helps you as you make an important decision for your child. There are many resources available to help you with your decision, including our Kindergarten Readiness Checklist. If you are considering virtual kindergarten for your child, we invite you to attend an upcoming online open house. At this open house, you will learn all about what day-to-day schooling looks like at PA Virtual, see our virtual classroom in real time, learn about the parent role, and more.


NOTE: This blog post was originally published in April 2022, and has been updated for accuracy of content.

About the Author: Michelle Bornancini is a kindergarten teacher in the elementary school at PA Virtual.
---
Ready to learn more about cyber charter kindergarten? Sign up for our next kindergarten open house!

Photo credits to Anilsharma26 on Pixabay: Michelle Bornancini;