Subscribe
Why Do We Celebrate Thanksgiving Day?
Did You Know? | In the Community
One of the most popular holidays in November is Thanksgiving Day, commonly associated with food and feasts. But what's the day truly all about? In this blog, teacher Codie McGeever discusses Thanksgiving's history, what we learn from the day, and more!

When the fourth week of November rolls around, families across the country come together for a Thanksgiving feast.
But what is this holiday actually about? Hint: it's more than turkey, stuffing, and football. In this blog, we'll explore the history of Thanksgiving, what we can learn from it, and ways to celebrate!
The Thanksgiving vision that many of us in the United States have — of a full spread of food, pies, and family gathering — is likely derived from a variety of histories and legends.


Origins: A Picture of the Day
The Thanksgiving vision that many of us in the United States have — of a full spread of food, pies, and family gathering — is likely derived from a variety of histories and legends.


Indigenous Harvests
In the Americas, many Indigenous cultures celebrated Corn Harvests. Green Corn Harvest celebrations were practiced among Eastern Woodlands and Southeastern tribes. Green Corn Ceremonies offered thanks for providing food and were centered around annual maize harvests. In the Southwest, Diné (Navajo) and Pueblo peoples celebrated a similar Blue Corn Harvest. The Haudenosaunee Thanksgiving Address encapsulates the thanksgiving sentiments celebrated among many Indigenous peoples during harvest season.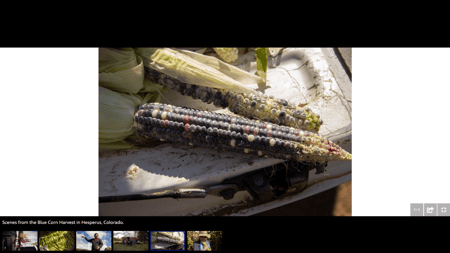 Image courtesy of Rocky Mountain PBS website
European Festivals
Among Europeans, Christian religious feasts for Lenten and Christmas celebrations have a long history of observance, though Christmas was banned by the Massachusetts Bay Colony in 1659. Puritans were known to hold elaborate funeral feasts. European Catholics, Jews, and Muslims practiced other feasting holidays, and Spanish Catholics that colonized what would become the southeastern and western United States brought some of these traditions with them.


The Thanksgiving Legend
In addition to historical feasting practices among Indigenous peoples and Europeans, several feasts were held in the Americas prior to colonization of the Massachusetts Bay. Some legends pinpoint the first American Thanksgiving as either the Plymouth gathering of 1621, or the 1637 celebration declared by John Winthrop, the governor of Massachusetts Bay Colony. However, two notable Thanksgiving celebrations are documented prior to these dates.
One such feast took place in

Berkeley Hundred, Virginia

. When thirty-eight colonizers arrived there in 1619 , they immediately established a Thanksgiving Day service followed by a

three-day Harvest Feast

. This Thanksgiving practice began years before Pilgrims would even arrive in the Americas.
Also, according to the

National Parks Service

, another

Thanksgiving took place in 1565

between Spanish colonizers and the Seloy Tribe in St. Augustine, Florida. These Thanksgiving celebrations took place well before European settlement in Plymouth, Massachusetts and would begin a tradition of Thanksgiving feasting in the Americas.
Regardless of the date and location of the first Thanksgiving feast, Abraham Lincoln's Thanksgiving Proclamation of 1863 is also thought to have formalized the holiday and to have furthered the long-held vision of European colonizers.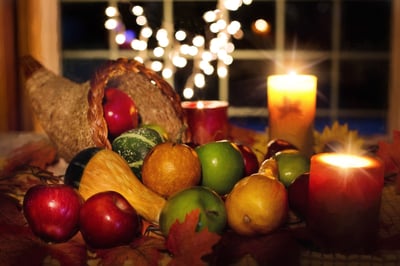 Indigenous Contributions to Our Lives
Indigenous peoples contributed extraordinary gifts to colonizers and to the world. They are known to have invented and provided syringes, baby bottles and formula, pest control, early pharmaceuticals, along with sharing products like corn and rubber, and knowledge of horticulture and farming. We have much to thank Indigenous peoples for. Many of their resources and practices were adopted or taken by colonizers, enabling their successful settlements in the Americas and providing technologies that would sustain and improve lives and communities. Much of the current agricultural and geographic infrastructure still in use today in the United States was established by Indigenous peoples many ages ago. (For more on this, read Roxanne Dunbar-Ortiz's An Indigenous Peoples' History of the United States.)


Image courtesy of Native Knowledge 360°
Understanding the Past, Informing the Future
It's important to recognize this complex part of history, and to learn from it. The day after Thanksgiving is Native American Heritage Day, an equally important holiday that celebrates the contributions, culture, and history of Indigenous people in the United States. The National Museum of the American Indian provides many resources and materials for learning about Native peoples, their histories, and their cultures. As a Smithsonian Institution, the Museum offers the Native Knowledge 360° Education Initiative, including student programs and webinars, along with lesson plans and resources for families and educators to help facilitate learning about Indigenous peoples.
How Can I Celebrate and Honor the Day?
Today, for many families in our country, Thanksgiving is a time to gather together, feast, and express gratitude. The concept of kindness is paramount to this important holiday, especially given its controversial history. Here are some ways to prepare for and acknowledge Thanksgiving Day:
Talk about the history with your student(s), and emphasize the contributions of the Indigenous people;
If you're struggling with how to address it with your children, reach out to their teacher. (We're not afraid to discuss these tough topics!);
Spend Native American Heritage Day learning about Indigenous traditions and legacies;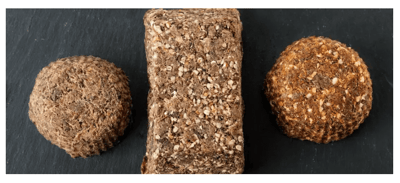 Image of pemmican, courtesy of Masterclass website
Research Indigenous foods from years past, and try your hand at making one for your family;
Spread kindness by volunteering at or donating to a food bank or shelter;
Enjoy the best of Native arts and culture
So what will YOU do for Thanksgiving Day this year? Whether it's hosting a feast, sharing goodwill through volunteering, or educating yourself about Indigenous people, take time to remember the true meaning of this holiday!
About the Author: Codie McGeever is an English teacher at PA Virtual.
Photo credits to Debby Hudson on Unsplash and Jill Wellington on Pixabay; others as attributed.