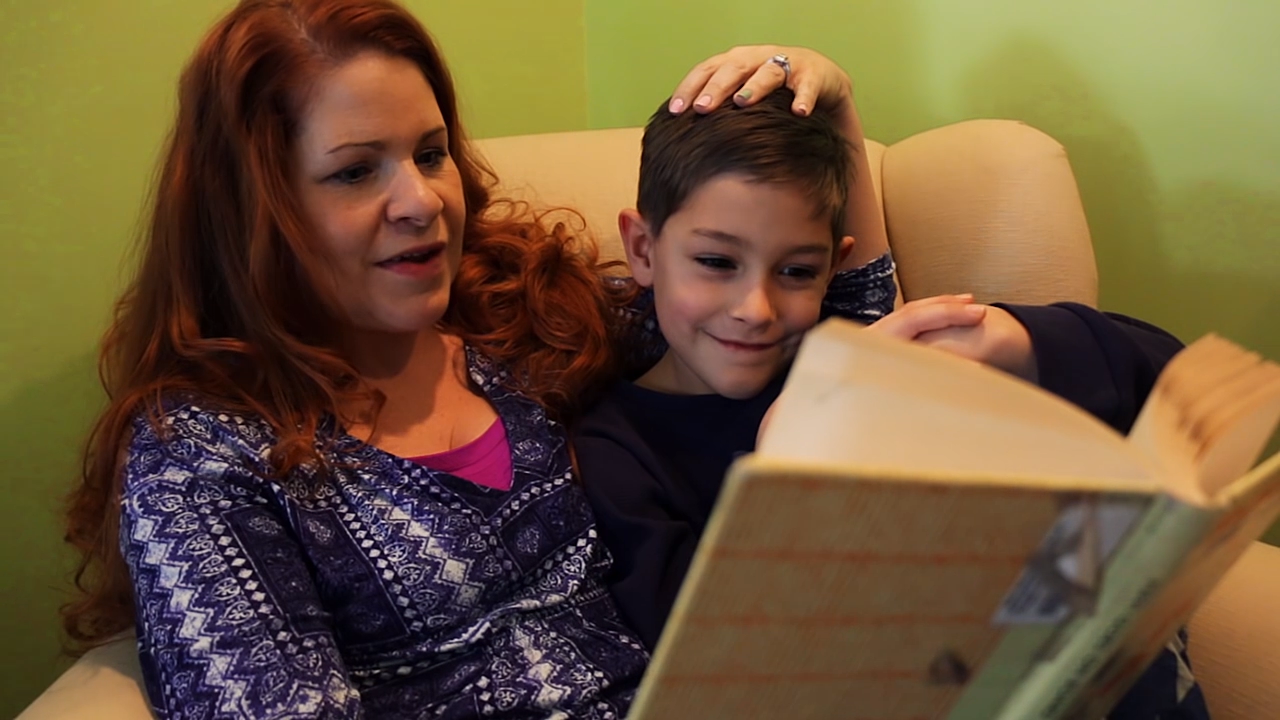 Subscribe
What It's Like to be a Parent at a Cyber School
Parents have a lot in common. In spite of varied backgrounds, cultures, and belief systems, we can probably all relate to sleepless nights, toddler tantrums, and sticky kisses. As our children reach school age, the similarities continue. We are expected to help our students succeed in school by communicating with teachers, assisting with assignments, and supporting student learning at home.
But for the cyber school parent, those typical school-age parenting responsibilities can take on a whole new look. This post will view the cyber school experience from a parent's perspective and provide some insight as to what it is like to be a parent at a cyber school.
Direct Involvement
According to the National Education Association, most parents of school-age children "don't realize that the role they assume in personally monitoring and guiding their child's schooling is essential to academic success." While many parents may have an inkling of their Constitutional rights when it comes to their child's education, they may not fully realize the equal importance of daily academic involvement.
Communicating with teachers, monitoring homework, teaching organizational skills, and regularly supporting student learning at home are crucial to helping our children succeed in school, but staying that highly engaged can be a challenge.
Although it seems that parenting should get somewhat easier as our children reach school age and new levels of independence, staying connected with our kids can actually become more difficult, especially when it comes to academics.
Parents of brick and mortar school students have to do their best to maintain this educational connection from a distance. Although many parents are diligent to regularly check their student's backpack and the school website, volunteer in the cafeteria and on school committees, and respond to teachers' emails, few are involved to the extent of asking for a copy of the curriculum guide or the lesson objectives to review at home with their students.
Cyber school parents, on the other hand, have a much more direct connection to their student's education. While many of the expectations of the cyber school parent are similar to those of the brick and mortar parent, there are distinct differences both in the methods and experiences of the cyber school parent. Consider the following, for instance.
Connected in the Classroom – Cyber school parents are physically present and involved in each and every school day. While parents of brick and mortar school students may pursue career goals, volunteer opportunities, or household projects as their children leave for school each day, cyber school parents choose their student's education as their daily occupation.

Being physically present in their child's school day provides cyber school parents with multiple opportunities for educational connection. For example, if a student is enrolled in live, online classes through the cyber school, the parent can attend class alongside the student, hear the teacher's explanations firsthand, and monitor their student's class participation.

Having a front row seat to their student's education means that cyber school parents can extend student learning beyond the virtual classroom. The information presented during the school day can become the topic of family discussions and parents can guide students to connect academics to daily life experiences.



Connected as a Course Instructor – Choosing to be a cyber school parent often means choosing to be the main instructor of one or more school subjects. Although many cyber school models provide live, online classes with certified teachers, there are usually some aspects or courses in the curriculum for which the parent is responsible.

It may seem intimidating at first; after all, not all cyber school parents have a background in pedagogy. But even if a parent isn't versed in teaching methods, one subject they do know is their child. They know what types of activities, examples, and wording will resonate with their student and help ideas stick. Combining this insight with support and ideas from the cyber school teacher allows parents to provide effective methods for teaching subjects to their children. Providing one-on-one instruction definitely offers a way of staying academically connected with your student.

Connected as a Fellow Learner – Being a cyber school parent also involves a willingness to learn. Every cyber school model has various platforms, technology, and procedures that will require training and practice on the parent's end. While learning new technology can be challenging, even this experience can help the cyber school parent connect academically with their student.

As they learn new information and adjust to technology they may be seeing for the first time, cyber school parents can relate to their student learner-to-learner. Parents will have first-hand understanding and recent experience of what it is like to learn new things and the dedication and commitment it takes to become proficient at something new. As a result, they can connect with and support their students in a very real way.

Connected through Curriculum – Cyber school parents are also directly connected to their student's education through handling curriculum and materials. While parents of brick and mortar school students may only have glimpses of school curriculum through what their students bring home, cyber school parents are responsible for organizing curriculum and materials, becoming familiar with Learning Coach and student guides, and prepping materials for classes and lessons. Directly managing the curriculum and materials not only allows the cyber school parent to have a fuller understanding of what their student is learning, it also enables them to have meaningful conversations and provide valuable feedback to the cyber school teachers and staff.
Expanded Roles
It doesn't take long for parents to become familiar with changing hats. From the birth of our first child, we begin fulfilling the many roles of parenthood. The list may differ slightly from family to family, but most parents can relate to being teachers, nurses, cooks, taxi drivers, custodians, administrators, counselors, and activity planners on a regular basis.
Choosing to be a cyber school parent often carries the idea of adding a few extra roles to this list. But when we consider the roles of the cyber school parent, we might say that being a cyber school parent actually expands the roles we have already learned to fill. Let's take a look.
Daily Challenges
Parenting itself is a daily challenge, isn't it? Becoming a cyber school parent can present some additional obstacles that some parents may not be aware of as they consider the cyber school option.
Many new cyber school parents are surprised by the time, energy, and effort that cyber schooling actually requires and can find the transition to be somewhat overwhelming.

Families that choose to cyber school multiple students need additional skills and resilience as they manage several schedules, added responsibilities, frequent interruptions, numerous assignment lists, and additional communications with teachers and staff.

Establishing the home environment as the learning environment takes focused effort and tenacity. It can be difficult for students to associate the comfortable home environment with the discipline that school requires. Cyber school parents have the task of setting this tone by creating a specific learning environment and establishing and maintaining a school routine each day.

Cyber school parents will also have the challenge of finding ways to keep their students motivated and focused throughout the school day.

Cyber school parents have to learn to navigate technology, curriculum guides, lesson plans, and various educational platforms. Although doable, there is definitely a significant learning curve as this does not come easily to every parent.
Simply being mindful of the potential hurdles cyber schooling presents is often the best first step to overcoming them.
Lasting Benefits
Former U.S. Representative Mia Love could have easily been describing the cyber school parent experience when she said, "Difficult things aren't easy, but they're worth it." In spite of the daily challenges that come with being a cyber school parent, being so closely connected with your children's education does have definite benefits.
Cyber school parents have the opportunity to develop especially close relationships with their children by being actively involved in their education and spending significant amounts of quality time with them.

The cyber school model allows families to create and enjoy a schedule that works best for their situation.

Cyber school families have the opportunity to build meaningful, lasting friendships with other cyber school families, and often find they have a lot in common with each other.

Cyber school parents experience a unique sense of accomplishment and fulfillment knowing that they have had such a significant, active role in their child's education.
When the challenges of cyber school seem insurmountable, it is helpful to remember how beneficial the experience of cyber education can be for students, families, and parents.
Considering various perspectives is a valuable tool when it comes to making decisions. I hope this post has provided some helpful viewpoints as you consider whether the cyber school model is the right choice for you and your child. The significant time commitment, additional responsibilities, and daily challenges are definitely balanced, if not outweighed, by the lasting benefits cyber schooling brings.
If you think cyber school may be a good fit for your family, check out our Ultimate Guide to Attending a Cyber School in PA.
About the Author: Darcie Lusk is a current parent and Parent Ambassador Regional Coordinator at PA Virtual.