Subscribe
What is St. Patrick's Day All About?
Did You Know? | In the Community
St. Patrick's Day is a popular day in March, but many people don't know the history of this occasion. In this post, we'll explore the origins of this holiday, and the legacy of St. Patrick and the Irish people!

When March rolls around, the coldest parts of winter are often gone, and spring is on the way.
And on March 17, our calendars talk of St. Patrick's Day, but many of us don't know the origins of this day. In this blog post, we'll take a look at the history of St. Patrick, his connection to Ireland and the Irish people, and their legacy.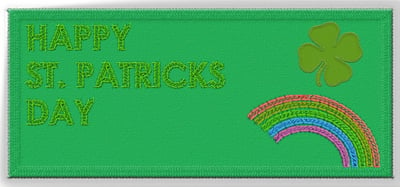 The Story of St. Patrick
So, who exactly was St. Patrick and what did he do to inspire a holiday that is still celebrated centuries after his death? St. Patrick lived in the 5th century, but his exact date of birth is unknown. Many people assume that St. Patrick was born and raised in Ireland, but that is not the case. He lived in Britain with his wealthy parents, and he only came to Ireland when Irish raiders attacked his family's home and kidnapped him.
He was subsequently sold into slavery and was forced to work as a shepherd in Ireland for six years. His slavery ended when he purportedly had a prophetic dream, one of many that he was to have throughout his life. This dream led him to freedom and he was reunited with his family. However, the same type of dreams that led to his escape soon influenced him to return back to Ireland.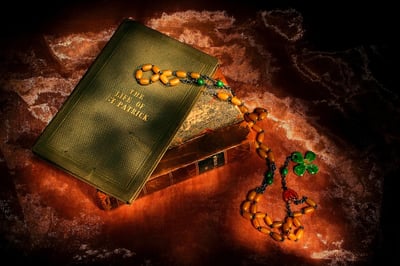 St. Patrick was not always very religious. It was only during his time as a slave that his faith grew. According to biography.com, "Patrick came to view his enslavement as God's test of his faith. During his six years of captivity, he became deeply devoted to Christianity through constant prayer."
In 432 CE, he returned to Ireland as a bishop and a missionary to preach Christianity. He was not the first to do so, but he was arguably the most successful and influential. It's reported that he passed away on March 17 of the year 461 CE — which thereafter became the chosen day to celebrate his legacy!


Legends and Myths
There are many legends regarding his time as a missionary. One of these legends is that he taught about the Holy Trinity – which consists of the Father (God), the son (Jesus), and the Holy Ghost – by using a three-leaved shamrock. The shamrock illustrated that the three figures all came from the same stalk or 'deity'.
Another legend, perhaps the most well-known, is when St. Patrick drove the snakes from Ireland. According to this legend, St. Patrick "stood atop an Irish hillside and banished snakes from Ireland —prompting all serpents to slither away into the sea." However, this story is likely untrue. Ireland has always been inhospitable to snakes, and there is no evidence to suggest that snakes lived in the country when this story supposedly happened.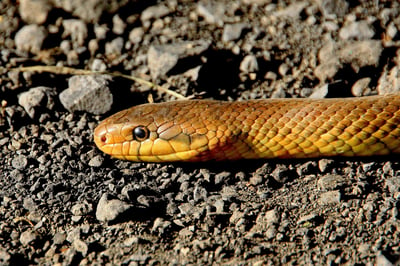 Legends and Myths
Regardless of the validity of that legend, St. Patrick was undoubtedly a very important religious and historical figure. St. Patrick's Day has been celebrated for more than a thousand years. This holiday was meant to commemorate St. Patrick's death as well as celebrate his life and religious contributions. When St. Patrick's Day first began in Ireland, there were none of the parades that we associate with the holiday today. At the beginning, there was more focus on the religious and historical aspects of the holiday, and "Irish families would traditionally attend church in the morning and celebrate in the afternoon. Lenten prohibitions against the consumption of meat were waived and people would dance, drink and feast on the traditional meal of Irish bacon and cabbage."
The first recorded St. Patrick's day parade was not held until 1601. In the mid to late 1700s, parades were held in the United States. These parades were led by Irish soldiers who were feeling homesick at the time.
St. Patrick's Day did not become a widely held celebration in the United States until 1845. The Great Potato Famine in Ireland left many Irish citizens starving and impoverished, and many of them fled to the United States, bringing with them their Irish Catholic beliefs and traditions.
Due to the green color of the shamrock, and the fact that people in the United States know Ireland as having a beautiful green landscape, the color is now ubiquitous with the holiday in the US.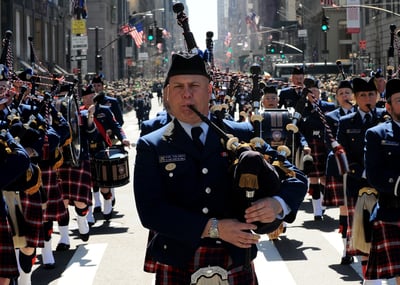 So How Do I Celebrate St. Patrick's Day?
This special day in March is an important occasion to honor Irish culture and heritage, as well as their many contributions to life here in the United States and around the world. In Ireland, the day is typically one of reflection and reminiscent of early celebrations.


Green, Green, and More Green!
Here in the United States, many states go all out for St. Patrick's Day. Everything is dyed green – including some rivers, like in Chicago! People eat traditional Irish food, and enjoy bagpipes and Irish dancing.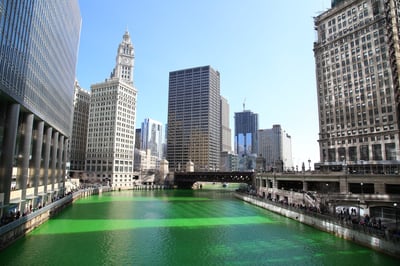 Parades Galore
There are so many celebrations and events right here in Pennsylvania as well! Philadelphia not only has a big parade, but they also celebrate throughout the entire month with music events and parties. Pittsburgh's parade has around a quarter of a million viewers, and they also celebrate throughout the month with live music and other events. Erie and Allentown have parades to commemorate the day as well.


Honoring the Irish Greats
Other great ways to celebrate St. Patrick's Day is listen to traditional Irish music, read books by Irish authors, and watch films by some of Ireland's most famous filmmakers. There are many accomplished Irish scientists such as Erwin Schrödinger, Robert Boyle, Mary Ward, and many more that you can learn about to celebrate St. Patrick's Day.


Diving Into Irish History
However, the best way to celebrate St. Patrick's Day is to learn more about the many accomplishments of the Irish people, and how they helped shape the world we know today! You can learn more about Ireland's Great Hunger Museum in Connecticut, a museum that teaches about the Great Famine through art. You can also explore the Irish Memorial, located right here in Pennsylvania, that highlights the struggles that Irish people endured during the famine.

St. Patrick's Day is more than just a fun day in March; it's an occasion to celebrate the many Irish cultural and scientific contributions. Whether you're learning about the Great Potato Famine, learning to dance an Irish jig, or making your own Irish soda bread, don't forget to stop and reflect on the achievements of the Irish people!

About the Author: Breanna Kendall is an enrollment & marketing coordinator at PA Virtual.
Photo credits to Yan Ming on Unsplash; and GerDukes, David Mark, sam99929, skylarvision, and Alois_Wonachuetz on Pixabay.