Subscribe
What is Martin Luther King Jr. Day, and Why Do We Celebrate It?
Did You Know? | In the Community
We celebrate Martin Luther King, Jr. Day each year on the third Monday of the new year. But do you know the history behind this important occasion? Find out more in this special edition blog post!

January is a month of beginnings, snow (for some), and an important holiday: Martin Luther King Jr. Day.
Nestled in the middle of the month, this day honors the life and achievements of civil rights leader The Rev. Dr. Martin Luther King, Jr. But what makes this holiday so special? In this blog, we'll explore its history, how Dr. King influenced our country, and some ways to celebrate.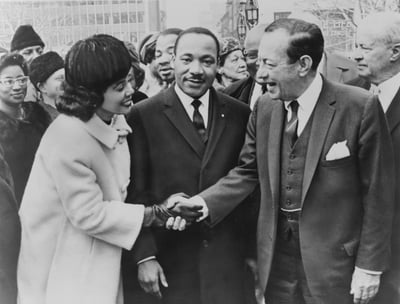 Dr. King with his wife, Coretta Scott, and New York City Mayor Robert Wagner

The Story of Martin Luther King, Jr.


Origins
Dr. Martin Luther King Jr. was born on January 15, 1929 in Atlanta, Georgia. While he originally studied medicine and law at Morehouse College, he pivoted his plan to pursue a divinity degree, after mentorship by the school's theologian. His studies in all these areas helped him develop into a highly intelligent, articulate leader.
King went on to graduate from seminary in Pennsylvania, and completed his doctoral studies at Boston University. In 1953, he married Coretta Scott, and the following year became a co-pastor with his father.
The Making of a Leader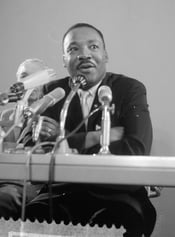 King quickly became a leading voice for civil rights. He was chosen to lead the protest during the Montgomery Bus Boycott, and later founded the Southern Christian Leadership Conference, which promoted nonviolent protests and a partnership with Mohandas Gandhi, India's renowned proponent of nonviolent resistance.
On August 28, 1963, King participated in the March on Washington for Jobs and Freedom, joining more than 200,000 other individuals who supported an end to segregation, the adoption of fair wages and justice, and other civil rights protections.
Here he delivered his renowned "I Have a Dream" speech, which asserted that all people are created equal, and shared a vision for a country where equality was standard. From the address come these iconic words:
I have a dream that one day this nation will rise up and live out the true meaning of its creed: "We hold these truths to be self-evident: that all men are created equal."

I have a dream that one day on the red hills of Georgia the sons of former slaves and the sons of former slave owners will be able to sit down together at the table of brotherhood. …

I have a dream that my four little children will one day live in a nation where they will not be judged by the color of their skin but by the content of their character.

I have a dream today.



A Lasting Impact
King's voice is still remembered today in peaceful marches and presentations. At the Million Man March in 1995, Martin Luther King III echoed the words of his father, and emphasized fulfilling the dream of equality.
Many organizations, including the National Association for the Advancement of Colored People, continue working to uphold King's vision.
And each year, people across the country honor King and his ideals on the third Monday every January, often through volunteerism and community service.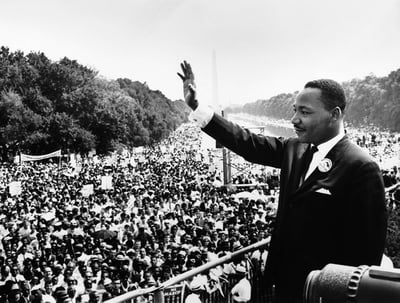 Dr. King addresses a crowd from the Lincoln Memorial


Creating a Holiday
It wasn't easy to create the first private citizen's federal holiday. Prior to King, federal holidays had been in honor of presidents, and it took a few attempts to create one for King. Not only did more than six million Americans sign a petition in favor of the holiday, but entertainment legend Stevie Wonder even wrote his hit song, "Happy Birthday," in support of a holiday for King.
President Ronald Reagan signed the bill into law in 1983, and it was celebrated as a federal holiday in 1986. As with any federal holiday, states have the right to choose which occasions to officially celebrate. Initially, only 17 states adopted the holiday, but over the years more states followed suit, with all 50 celebrating the day by the year 2000. While King's birthday was on January 15, the day is celebrated on the third Monday in January each year.
How Do I Celebrate Martin Luther King Jr. Day?
One of the most notable ways to honor this day is through educating yourself about Dr. King, as well as serving your community. MLK Day is specifically designated as a National Day of Service, and empowers individuals to support and improve their communities, while strengthening bonds and finding solutions.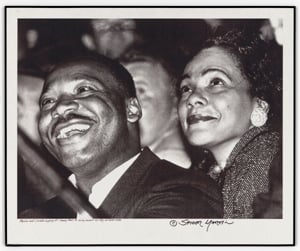 Dr. King and his wife enjoy a Sammy Davis Jr. event
Volunteer Your Time
Volunteer opportunities are endless! Local senior homes would love to have visitors and assistance, and your local food pantry, homeless shelter, or other service-oriented organization would appreciate your donation and support.
If you live near one of these major cities in Pennsylvania, check out some of these suggestions:
Attend Special Events and Exhibits
Perhaps you would rather partake in the Philadelphia Bell Ringing Ceremony at Independence Hall. Mrs. King was the chairperson of Martin Luther King Jr. Federal Holiday Commission, and originally requested this ceremony in order to launch the holiday. In fact, many students across the country make their own versions of the Liberty Bell, symbolizing freedom, independence, and honoring Dr. King's famous speech.
Many museums have special programming on Martin Luther King Jr. Day — such as the Museum of the American Revolution — and some even offer free admission. Check with your local museum for information on tickets.
In Pittsburgh, you can enjoy not only events at the Children's Museum of Pittsburgh, but also concerts, such as the Let Freedom Sing celebration. If you prefer to honor Dr. King from home, tune into the annual "King for a Day" program on SLB Radio.
Explore On Your Own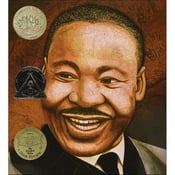 Want to conduct some research of your own? There are many books and movies that honor Dr. King and other notable figures of the Civil Rights Movement, such as The Promise and the Dream, The Heavens Might Crack, Selma, King in the Wilderness, and more. For younger students, consider books such as March On - The Day My Brother Martin Changed the World, Martin's Big Words: The Life of Dr. Martin Luther King, Jr., Freedom on the Menu, Rosa, or Freedom Summer.
Martin Luther King Jr. Day is one of the most notable days to give back and help others, in the spirit of Dr. King's pursuit of civil rights. Whether you're volunteering at a food pantry, learning more about Dr. King's life, or making your own Liberty Bell in honor of his call to "let freedom ring," spend this holiday reflecting on liberty for everyone — and how you can play a part!

About the Author: Amy Dajczak is a kindergarten teacher at PA Virtual.
---
Photo credits to Neal Sweeney on Unsplash; book image from Walmart; and others as attributed from Wikimedia Creative Commons.