Subscribe
What is Juneteenth, and How Can We Honor It?
You may have heard about Juneteenth, but wondered what this holiday is all about. In this blog, we explore the history of Juneteenth, the important role it plays in our country, and what you can do to honor this day!

---
It's finally June, which means school's out for the year, and our kids are enjoying the summer weather! But did you know that we have a key holiday to celebrate here in June?
Juneteenth is on June 19 and the newest national holiday on the calendar! You may be wondering, "What is Juneteenth?" In this blog post, I'll share some history, as well as some ways to honor and participate in this important holiday.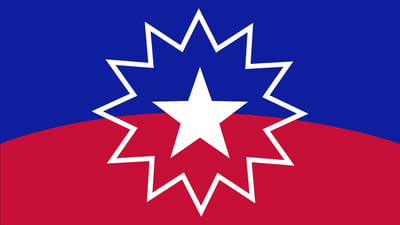 The Juneteenth flag, created by Ben Haith, founder of the National Juneteenth Celebration Foundation.


What Exactly is Juneteenth?
On June 19, 1865, a few months after the Civil War officially ended, Union Major General Gordon Granger arrived in Galveston, Texas, to deliver the message that the war was over and slavery had ended. His arrival heralded the freedom of more than 250,000 enslaved people.
Although the Emancipation Proclamation had been signed in 1863 and declared that all individuals being held as enslaved people "henceforward shall be free," not all slaves immediately found their independence. Some enslavers withheld the information until the harvest season ended, and others simply refused to follow the order. The Proclamation applied to Confederate-controlled states, but not border states or areas under Northern purview.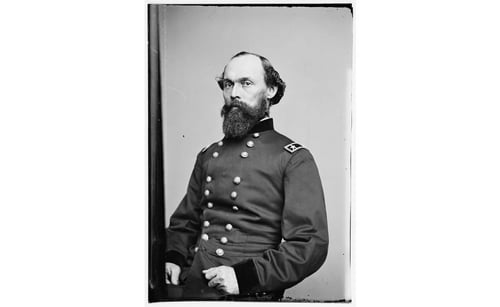 Portrait of General Granger, circa 1860s
One year after General Granger's monumental arrival in Galveston, Juneteenth (the combination of "June" and "Nineteenth") was celebrated for the first time. It spread quickly to neighboring states like Louisiana, Arkansas, Oklahoma, and California as Black Texans moved west. During the 20th century, the holiday made its way to Florida and Alabama, and eventually reached the remainder of the country.


Juneteenth's Legacy
Juneteenth became an important milestone and led to huge steps for America, like the Civil Rights Act of 1964. It is a day intended to celebrate the enduring fight for freedom for Black Americans, while honoring the sacrifices of those whose freedom was delayed.
Galveston remains a central location for celebrating Juneteenth. Even though it was commonly restricted for the Black community to celebrate in public spaces, community leaders came together. In Houston in 1872, a community saved $1,000 to purchase land that would be specifically devoted to Juneteenth, named Emancipation Park. According to The New York Times, Texas was the first state to designate Juneteenth as a holiday. Since then, at least 45 states and the District of Columbia have moved to recognize the day officially. On June 17, 2021, Juneteenth became an officially recognized federal holiday, signed into law by President Joe Biden.
Juneteenth is often celebrated with cookouts, parades, church services, musical performances, and other public events. Last year, colleges and universities celebrated Juneteenth as well. Insight Into Diversity wrote that, in 2021, Michigan State University held an in-person celebration with panel discussions, live music, food, a history presentation, and more. Boston University celebrated its inaugural Juneteenth as well. They held a community-wide Zoom meeting to "discuss how the holiday is celebrated at different places across the country, as well as address the needs and support for Black families who have been impacted by the COVID-19 pandemic and racial violence."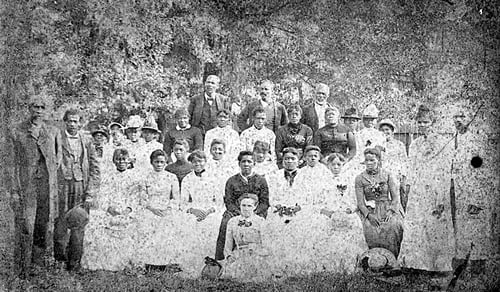 Juneteenth Celebration in Houston's Emancipation Park, circa 1880
How Do I Honor Juneteenth?
You can celebrate the legacy and accomplishments of Black Americans with some of these Juneteenth ideas!
Learn More About the Historical Influence of Black Americans
Take some time to check out some great resources online with your student at home. Young children can explore freedom and positive change via artistic expression, as well as age-appropriate discussions about race, slavery, and the importance of emancipation.
For your older student, consider resources such as the "Press Play on History: Juneteenth" collection from the National Museum of African American History and Culture.


Devote Time to Reading Black-Authored Books and Resources About Slavery
Make sure to commit time to read from Black authors and books about the history of slavery. Need suggestions?


For Young Children
Try some of the suggested books below, such as Juneteenth for Mazie, All Different Now: Juneteenth, the First Day of Freedom, and more!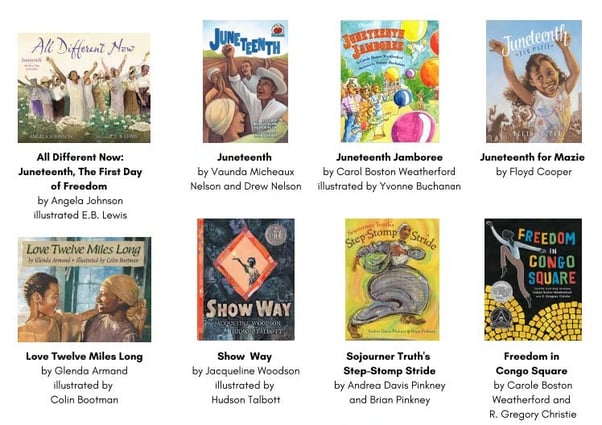 For Older Children and Adults
The Carnegie Library of Pittsburgh provides an extensive list of important books to read, including:
Barracoon: The Story of the Last "Black Cargo" by Zora Neale Hurston
Black Fortunes: The Story of the First Six African Americans Who Escaped Slavery and Became Millionaires by Shomari Wills
The Life and Times of Frederick Douglass by Frederick Douglass
The Souls of Black Folks by W.E.B. Du Bois
Twelve Years a Slave by Solomon Northup
Visit Exhibits or Museums Featuring Black History and Culture
Here are just a few suggestions:

Participate in Local Celebrations — and Be Open to Learning More
Check your local Chamber of Commerce or tourism board to see if there are any Juneteenth celebrations near you! Here are just a few from across Pennsylvania.
Juneteenth is an important way to remember the tangible end of slavery in the United States. By making it an official holiday, we as a nation have committed to acknowledging the pivotal moment in our nation's history. Juneteenth is a key celebration of American culture, and one for individuals of all backgrounds to honor. Use this time to acknowledge the history of our country and how it affects the lives of many people still today.
We hope you learned a bit about this new national holiday, and that you make this year the start of an annual tradition for your family!

About the Author: Jennifer Nester is a New Family Orientation Teacher at PA Virtual.
---
Photo credit to wynpnt on Pixabay; Library of Congress; Crowdsourcing form MSS0281-PH053, Public domain, via Wikimedia Commons.