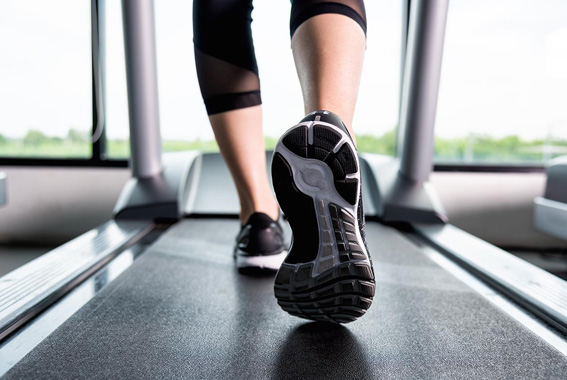 Subscribe
What Does Physical Education Look Like at a Cyber School?
Prospective parents often wonder how physical education, a course centered on being physically active, can be taught in a virtual setting. Cyber charter schools continually find ways to keep students moving, and develop their knowledge of the importance of exercise, nutrition, and mental health. In this blog, we'll discuss how cyber charters make physical education a priority for students.


When I was first hired at PA Virtual, even my family and friends had questions about how physical education (PE) works here! The confused looks on their faces when I said I was teaching PE virtually, were priceless. They pictured the "gym" classes from their childhood and couldn't quite grasp how that would work online. Physical education in a virtual model is very effective and engaging, which I will discuss below as well as my experience teaching these courses virtually.


Why Physical Education is a Vital Part of a Virtual Curriculum
The primary goal of physical education is to equip students with the skills, knowledge, and values to maintain a healthy and active lifestyle throughout a student's entire lifetime. When broken down, the above sentence has nothing to do with the setting or the medium in which it is taught. Our PE curriculum:
Promotes an active lifestyle & healthy habits;
Helps build student confidence in abilities & skills;
Encourages students to set health/fitness goals and work toward them;
Teaches students the importance of exercise and how to do so safely;
Helps to reduce and manage stress;
Gives students an opportunity to step away from the computer/books;
Helps students concentrate and focus in class after performing physical exercises;
Promotes leadership, teamwork, and positive body image.
Physical Education at PA Virtual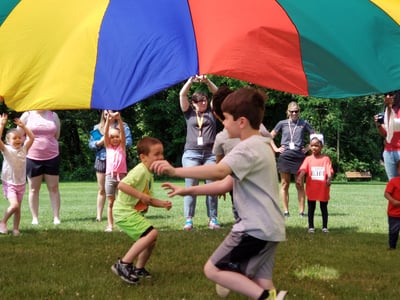 As public schools in Pennsylvania, cyber schools must adhere to the PA Department of Education's standards, which include physical education requirements. Physical education programs must provide sufficient time and planned instruction for students to achieve proficiency in health, safety, and physical education based on the Pennsylvania Academic Standards. Cyber schools across the state may differ on how exactly they teach/monitor PE for students. At PA Virtual, our physical education program utilizes learning in the cognitive, affective, and psychomotor domains. Students in all grades take PE courses as part of their asynchronous coursework.
Students in kindergarten through 8th grade are required to log 1 hour of structured, organized, and supervised activities each week.
Students in grades 7-12 learn from certified health and physical education teachers. They are expected to complete online lessons and assignments along with weekly exercise activities.
Middle school students take a year-long health and physical education course.

Middle school students complete the health and physical education course in 7th and 8th grade.
Students are required to participate in exercises recommended by their teacher for certain weeks of the course, and then they may choose their physical activities throughout the rest of the school year.
Examples of middle school PE topics:

media issues with body image, nutrition, care and prevention of injury, adolescent development, principles of exercise, strength and flexibility, target heart rate, mental and emotional disorders, high-intensity interval training, violence prevention, etc.
High school students take 1 full credit of PE as part of graduation requirements.

High school students complete 4 quarter-long courses of physical education. (.25 credits each)
The curriculum is a hybrid model of learning where students complete both cognitive and physical components each week of the course.
High School PE Topics:
Students work through the online content during the school day by either watching videos, reading an article, or reviewing a slideshow. Then, learning is assessed by students completing a quiz, worksheet, discussion post, etc.
Students are also required to participate in exercise and be physically active during the course. They choose from a variety of exercises, workouts, sports, or videos each week. They write down their workouts on a fitness log document and submit it each week.
Examples of high school PE topics: fitness planning, exercise safety & injury prevention, sports skills, scientific movement concepts, biomechanical principles, body image, body composition, stress management, nutrition, anatomy & physiology concepts, training principles, fitness fundamentals & components, consumer choices & issues, muscular strength training & endurance, flexibility, personal & social behavior, lifetime fitness, fitness-related careers, goal setting, time management, fitness centers & equipment, etc.
Many students in different grade levels go beyond PA Virtual's PE requirements by taking part in local sports teams and other recreational activities in their communities.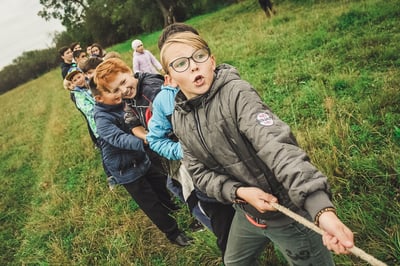 Teaching PE in a Virtual Setting
Day-to-Day Schedule of a Virtual PE Teacher:
Lesson planning, video recording, communicating with students and families, daily office hours, optional live lessons, and student check-in/progress meetings
Teaching live workouts for the high school PE students and teaching live health and physical education lessons for high school life skills students
Lessons I Teach:
Similar to an in-person setting, I teach lessons on strength training, cardiovascular endurance, exercise safety, flexibility, yoga, agility and cross-training, CrossFit, barre, HIIT, lifetime/leisure activities, and other physical education topics.
One of my favorite lessons that I taught was a lesson on goal setting and creating an individualized personal fitness plan.
Connecting with Students & Supporting their Learning:
Communication in any virtual setting is key, especially when teaching students of all ages. Throughout the course, students are required to attend progress check-in meetings. I meet with each student and we discuss their progress in the course, go over assignments, and their current grade. If they are missing any work in the class, we discuss a plan to make up the missing assignments. Students also may ask questions about course content or types of workouts.
I communicate with students and families on a biweekly basis by sending out announcements, email reminders, and daily office hours. I also send emails, make phone calls, and send text reminders to Learning Coaches about their students' progress. This helps keep the line of communication open when not in class.
My Favorite Teaching Moments:

I love working out with my students each week during live lessons and sharing my passion for overall physical wellness.

I really enjoy attending graduation, school picnics, and physical activity outings at local sports recreation centers.

I had the opportunity to teach yoga at the Girls World Expo in Pittsburgh in the spring of 2019.

My favorite memory was having the opportunity to play sled hockey with teachers, students, and other members of the PA Virtual community. One of my students coordinated this event for her graduation project and as a fundraiser for her sled hockey team. Some of the best teaching moments are when the teacher learns, too!
Overcoming Challenges:
Although I love teaching physical education, there are some challenges that physical educators face in the virtual setting. The three biggest challenges that I have encountered are motivation, engagement, and communication.
Motivation: When students are completing schoolwork at home, it can be challenging to motivate them to complete assignments and to exercise. There are outside distractions that are simply not present in a brick and mortar school such as television, siblings, etc. I motivate students by providing exercise resources like videos, articles, and live workouts. I also post daily announcements with motivational quotes and words of encouragement.
Student Engagement: Because my courses are taught asynchronously, it can be difficult to engage students in the content. A way that I have found to engage students is to offer live lessons for students to attend. I also encourage students to listen to their own music while exercising or attending the live workouts. Another way I have engaged students is to learn what interests them and provide lessons that incorporate those interests into the curriculum.
Communication: There can be a disconnect between students and their teachers in asynchronous coursework. In order to keep communication lines open between students and their families, I send biweekly emails and reminders about completing assignments. I meet with students individually to go over their progress in the course. I also have daily office hours where students can log in and ask questions about the content or get live feedback on an assignment they're working on. Communication is the key to student success in an asynchronous course.
Benefits of Physical Education in a Cyber Setting
Although physical education at a cyber school is a bit different than the traditional PE class in a brick and mortar school, there are many benefits to online physical education:
Students have more flexibility in their schedule and can work at their own pace.
Teachers create/record videos to teach lessons that students can view at any time.
Students receive individualized feedback from their teacher and work towards personalized fitness goals.
There are many options for students to fulfill the school's physical education exercise requirements, so they can participate in the physical activities that interest them.
Students can create their own fitness plan that is centered on their own goals. Students can track their progress and work towards their goals, not based on the fitness levels of other students.
When students choose their workouts, they are more likely to enjoy the exercise and create a lifelong habit.
Students learn more about various physical education topics rather than just participating in a predetermined workout or sport.
No gym uniform is required. Students can choose the clothes they want to wear for their workout.
Students have the ability to workout at home, in a non-competitive environment, and not in front of a lot of people. Some students may be more comfortable exercising when they aren't in a group setting.
Students have the choice to attend live workouts with their classmates.
Students are not required to purchase extra equipment.
Conclusion
Hopefully this information gives you a better understanding of what physical education looks like at a cyber school. Physical education is a key component to building a healthy lifestyle, and it can be taught just as effectively in a virtual setting. I have taught in brick and mortar schools and virtually. The content and materials are similar; the only real difference is the platform (and the funny looks I get from my neighbors when I'm teaching a lesson outside!) I believe the benefits and opportunities of virtual physical education are endless. After reading this post, is virtual PE different from what you originally thought?
If you'd like to learn more about PA Virtual and physical education in a virtual environment, then click on the button below!
NOTE: This blog post was originally published in March 2021, and has been updated for accuracy of content.



About the Author: Lyndsay Burneisen is a High School Health and PE Teacher at PA Virtual.