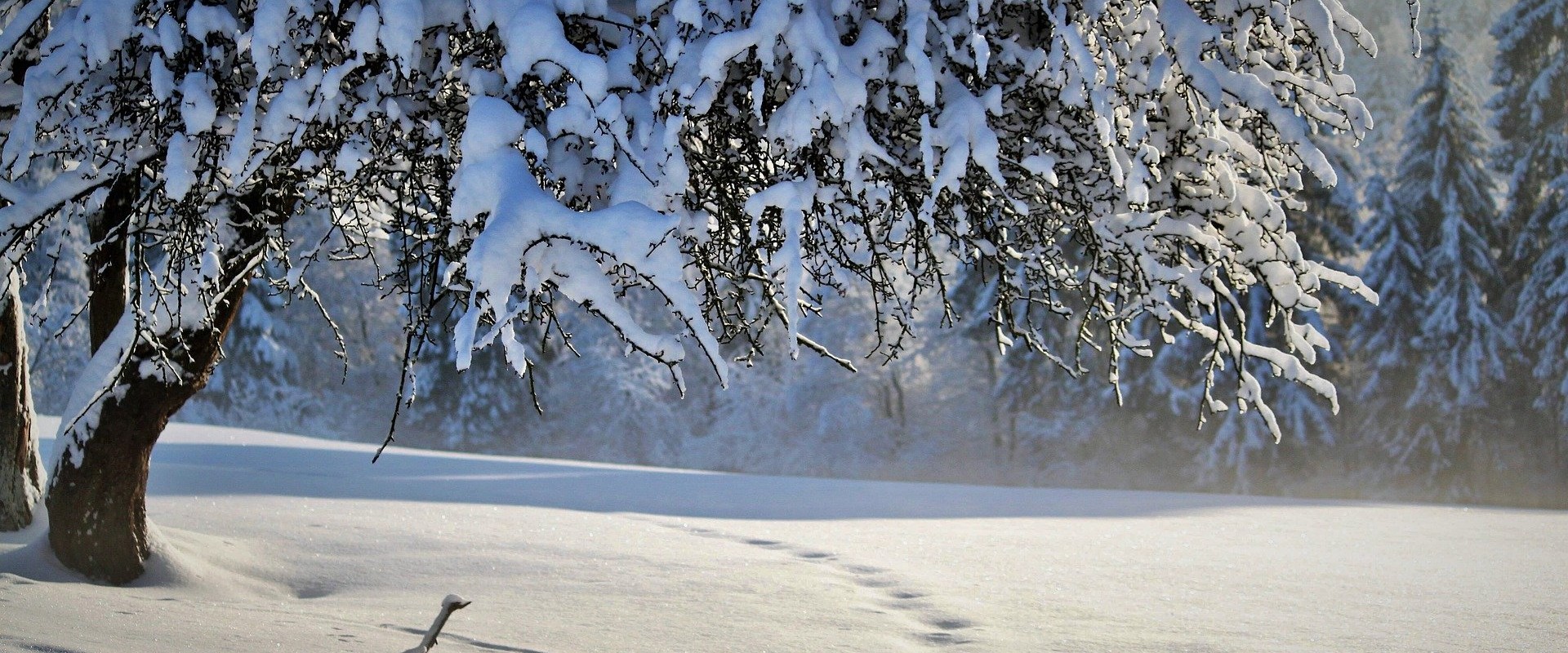 Subscribe
Ways to Help Manage the Mid-Winter Blues
It's that time of year for shorter days, colder nights, and bundling up! For some, winter can be a challenging season, and many people find themselves emotionally sad or drained. But cyber charter elementary school counselor Ms. Romig has you covered with some tips to help you manage the mid-winter blues!

---

We've made it halfway through winter!
Technically, February 3rd is the midpoint between the Winter Solstice and the Spring Equinox — no matter what that groundhog Punxsutawney Phil has to say. We encounter darker, shorter, and colder days on our journey through the seasons. During this time, it is normal to feel less joy, to be moody, and even a little sad. But fear not! Spring will be here soon, and until then, we have some tips for managing those mid-winter blues.




Plan Indoor Activities for the Whole Family
You can manage the feeling of being stuck inside by making it fun! Plan a family game or movie night, get everyone involved in preparing a meal, or make a fort across the entire living room. The possibilities are endless.
Winter is also a great time to learn something new. Plan a trip to a museum or gallery, as there are so many across the Commonwealth that are both educational and fun. Some sites even have free days throughout the month (education + saving money = win-win). If you're a member of your local library, check to see if they have museum pass sign-outs. (Remember: contact locations individually to check on availability of these free days, as well as any health-related requirements.)
Another way to make the indoors fun is to do at-home science experiments and give kids an opportunity to showcase what they have learned this year. Here are some easy experiments that can be done with items you may already have in your home, including a STEM egg drop challenge, building a solar oven, and even growing a carbon sugar snake!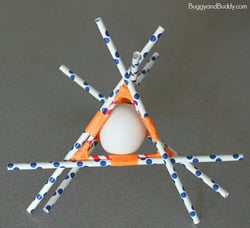 Photo courtesy of Buggy and Buddy.



Get Moving!
When we feel stuck inside it is so easy to forget to move our bodies. If you Google "exercise and stress and anxiety," you'll see a plethora of research and articles that discuss how those who regularly exercise are less likely to feel high levels of stress and anxiety compared to those who don't. For kids, this can be even more crucial, particularly as we navigate the challenges of the COVID-19 pandemic.
Don't forget the great outdoors! While it can be cold out of our homes, the fresh air can invigorate our bodies and minds. Pennsylvania is full of outdoor opportunities. The Visit PA website even highlights some popular activities that will help you get some Vitamin D (also important in combating winter blues), no matter how fleeting that sunshine may be!
Spruce Up Your Space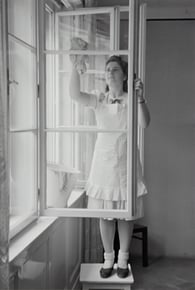 Why wait for spring to clean? Start sorting now during the chilly months, and you won't be spending the warmer days of spring deep cleaning your home! Throwing away the extra and unnecessary items in our homes can have a profound impact on our mental health and wellbeing. Decluttering empowers us to make decisions, create order in the physical space of our homes, and can reduce family conflicts about the mess, according to Psychology Today.
Don't have time to spend a day or two organizing? Try a bit-by-bit method! Trying to tackle everything in one go can work against you, so you can create a schedule for yourself. Consider decluttering and organizing one room a day, or make a goal of getting rid of a certain amount of items each day.
And don't forget that decluttering can help others in need! Items that are still useful to others can be donated to local shelters (clothing, blankets, towels, etc), thrift stores, or to places like Goodwill. If your space is already clutter free, rearranging a room or donating new items, such as toiletries, can have a similar positive impact.
Stick to a Schedule and Improve Daily Habits
The dark and cold of winter can make it easy to fall away from the good habits we worked hard for all year long! Sticking to a schedule, and trying to improve daily habits, helps us stay consistent.
One thing that is often affected in the winter is our sleep schedule. When the sun sets before dinner, it is common to feel ready for bed earlier than normal. Try not to give in, even with a cat nap, so you will be ready to fall asleep when it is time. Although eight hours of sleep has long been the 'golden rule' to aim for, some people need more — and some even need less! Listen to your body and give it the sleep it needs, in consultation with your medical professional.
Eating at or around the same time everyday will help keep you feeling on track as well. Working and learning from home in the winter can be challenging, especially during the winter, but finding balance through family activities, exercising, and going outside can help. And don't forget friends! Meeting up with friends safely is also a great way to manage the winter blues.

Give Yourself Grace, and Remember That You're Not Alone
Winter can be a tough season, so it's also important to allow yourself some grace. Yes, we recommend having a schedule, etc. but some days, life just throws a wrench in the plan — and that's ok! Just try, try again! Remember that you're not alone in struggling with the season, so draw support from your family and friends.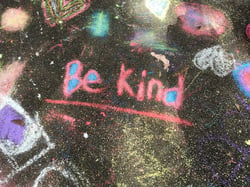 Another great way to improve your mood is to choose kindness — which is always at the top of our list of recommendations to banish the blues. Consider challenging your family to do as many acts of kindness as possible, and watch what happens!
And it's ok not to be ok. If you are struggling with anxiety and depression, please consider reaching out to a counselor or therapist. Your child's school counselor can give you the names and contact info for therapists in your area.
But don't forget!
Combatting those pesky winter blues can be challenging for some people. But spring is just around the corner! Those brighter and warmer days are coming, and with them a chance to shake off any winter funk that we may have developed. Until then, stay warm, and take care of yourself and one another!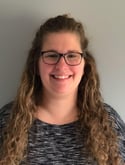 About the Author: Alyssa Romig is an elementary school counselor at PA Virtual.


---
Photo credit to cocoparisienne and reneebigelow on PIxabay; Austrian National Library on Unsplash; others as attributed.