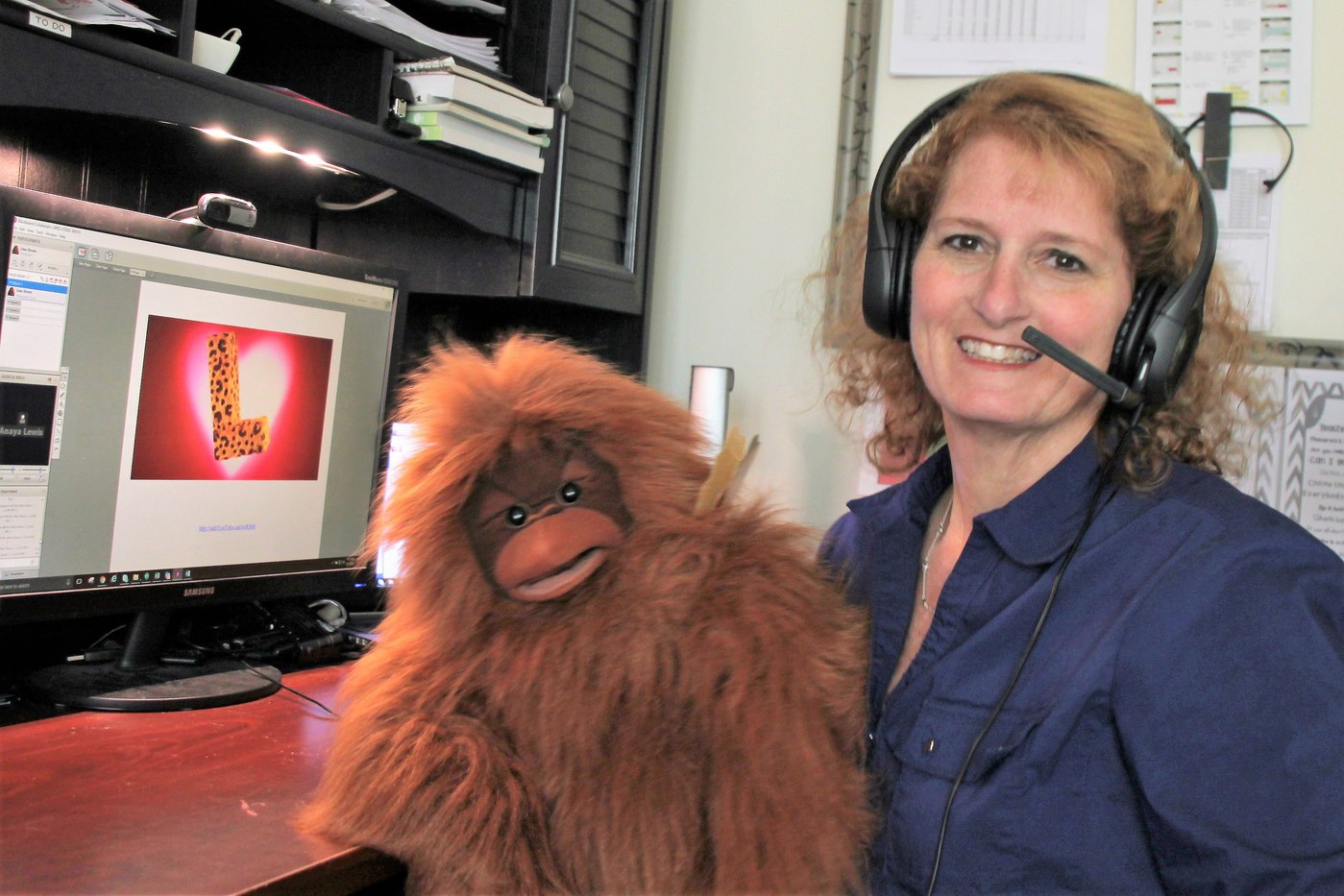 Subscribe
Teaching at PA Virtual- Behind the Scenes!
What is it like teaching in a cyber school? What can students expect as they settle into the school year? PA Virtual teacher, Ms. Lisa Steen, shares some of the behind the scenes action that takes place at cyber schools and gives advice for students who want to start the school year strong! Ms. Steen has been an elementary classroom teacher at PA Virtual since the school opened. She has taught all grades (K-5) and this year is excited to work with our Kindergarten students.
How do cyber school teachers spend their day?
A teacher's job is never done! Ms. Steen and other PA Virtual teachers do complete tasks similar to teachers at a brick and mortar school, such as data entry, lesson planning, grading and attending meetings, but there are also lots of differences. First – they don't have to drive to class! Many PA Virtual teachers have an office set up in their own home, just as students have a designated "school" space. Here, they sign into their computer, load lessons for the day and engage with students and families during live lessons or remediation classes. The flexibility of cyber school often allows teachers to individualize lessons based on the needs of students.
How is teaching in cyber school different than a traditional classroom?
Cyber school teachers (and students) never get snow days – instead, we have days where a family may have connectivity issues with their internet, or one of the online systems we use has a hiccup. Even with limited participation, teachers and students can still work together offline to make sure everything gets done.
To make sure students can hear and understand teachers during virtual lessons; teachers enable chat boxes and microphone capabilities for students to communicate. Great technology is the cornerstone of cyber school, but sometimes teachers still have to ask: "Can you hear me? If so, give me a :)"
For Ms. Steen, the best part about teaching in a cyber classroom is planning exciting and engaging lessons. Cyber teachers have to be extra creative – sometimes this means a special guest puppet in her classes, or silly hats and wigs to keep students entertained. In a virtual classroom, teachers need to have tons of energy, strategically checking for student participation, and most importantly, develop lessons to keep the students' interest. PA Virtual teachers are always thinking outside the box on how to engage students while not being physically in front of them.
What is it like working with families in a cyber setting?
In a cyber classroom, Ms. Steen also believes teachers works closer with parents and families especially in younger grades. At PA Virtual, the Learning Coach is the parent or guardian who is home with the student during the day. Cyber school teachers guide parents/guardians with their learning coach responsibilities including instructional lessons, technology assistance, educational strategies, or behavior management.
We are always communicating with families through email or phone and love connecting with them outside of school at regional outings hosted by PA Virtual. I love working with the wonderful parents/learning coaches and other teachers at PA Virtual who are always willing to go the extra mile and do what is best for students.
What is the best way for students to engage with other students and teachers?
The best way for a student to interact and engage in a virtual classroom is the same as the rules in life:
Pay attention.
Ask (and answer!) lots of questions.
Develop a passion for learning.
Challenge yourself to learn and do more.
Cyber school lets students take control of their learning experience. Don't be afraid to talk in the class room, raise your hand, and ask questions. It is easy for students to get lost and bored if they do not actively participate so always speak up or raise your hand! Strive to keep working no matter how tough something gets. Ms. Steen believes students learn more from their mistakes than their successes and loves the quote by Joel Edgerton: "Everything is a learning process: any time you fall over, it's just teaching you to stand up the next time."
What can students who are new to cyber school expect from their teachers?
Students who are new to cyber schooling can expect a teacher who will try to help them develop and grow, no matter where they are academically. As students settle into the school year, you will naturally participate more often, but it's important to keep challenging yourself - the more you do the more you learn. At PA Virtual, we want every child to succeed and become the best they can be.
Mrs. Steen currently resides in Hatfield, PA with her husband Ed, children Ryan and Melanie, and lots of pets. The Steen family has a turtle, lizard, hedgehog, fish and two dogs. Ms. Steen received her BS in Elementary and Early Childhood Education and M. Ed in Teaching Computers and Science Education. Did you know? She once (accidently!) swam with sharks while snorkeling in Florida!
Interested in learning more about k-12 cyber education? Visit our About Cyber Charters page for an introductory guide on cyber charter schools. This guide will answer your questions and paint a clearer picture about what a cyber charter school experience would look like for your child.