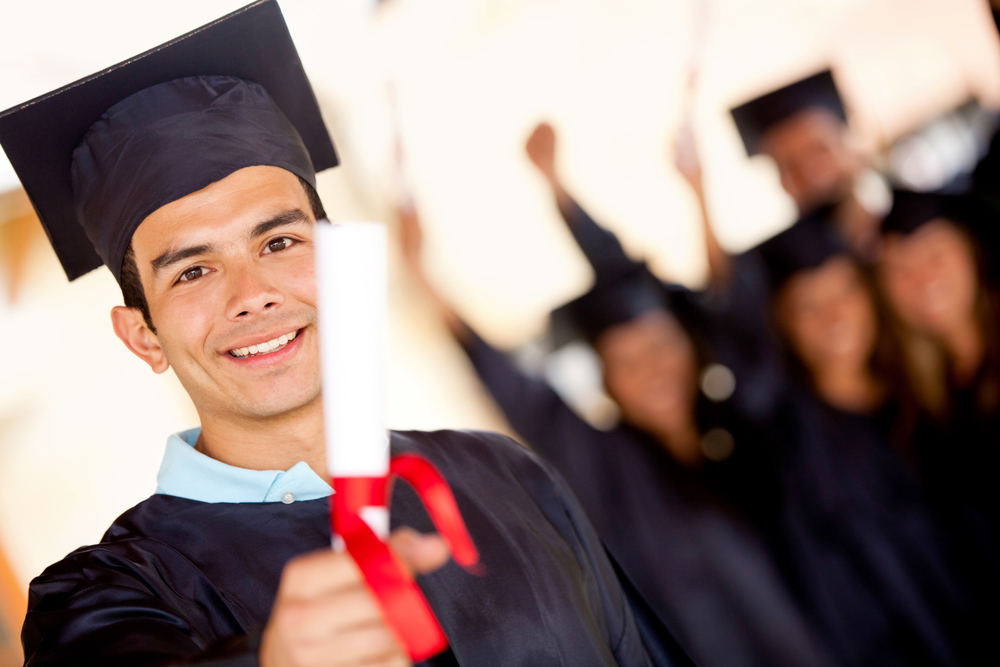 Subscribe
Preparing Your Student for School [High School Edition]
High school is a realm of possibilities, challenges, and growth. As your teenager steps into this daunting and challenging world of education, your guidance as a parent becomes an even more essential compass. High school isn't just about classes; it's a time for self-discovery and laying the groundwork for the future. In this guide, we dive into five key areas that will equip both students and parents with the tools to navigate high school's intricate path with confidence and success.
For High School Students: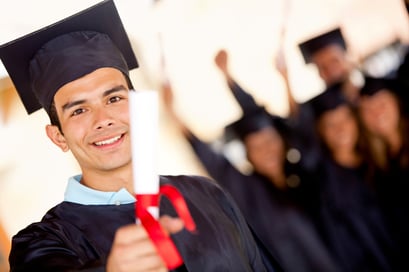 Academic Excellence and Exploration: High school academics demand proactive engagement. Participate actively in class discussions, ask questions, and seek clarification when needed. Teachers will be happy to clear up any confusion post-bell if you couldn't find the answers you needed during class. Dive into subjects you're passionate about and consider joining related clubs or competitions. This isn't to say to only try things that are similar to what you are familiar with, but sometimes a step outside your comfort zone helps! Also, never be afraid of trying completely new things because it's important to expand your horizons - try theatre, try volleyball, try weight lifting.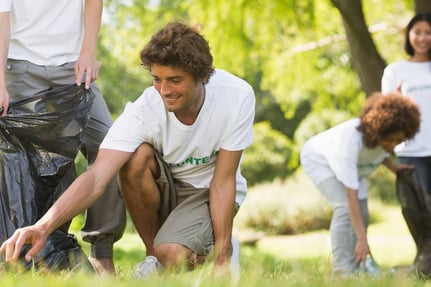 Holistic Personal Growth: Extracurricular activities provide a canvas for personal growth. Choose activities that resonate with your interests and values. If you're passionate about community service, volunteer at local organizations, organize fundraisers, or participate in initiatives that make a positive impact. Engaging in these activities not only enriches your experiences but also builds empathy, leadership, and a sense of responsibility.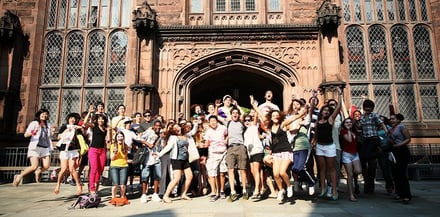 College and Career Readiness: Plan ahead for your future. Attend college fairs, explore online career assessments, and engage in conversations with professionals in fields that intrigue you. Research colleges and universities that align with your aspirations. To exemplify, if you're considering a career in healthcare, shadow a healthcare professional, volunteer at a hospital, or participate in workshops to gain insights into the field. If university doesn't interest you, look at vocational programs to help prepare you for the workforce. Even if college isn't in your sights they are still a good avenue for these career programs, especially your local community colleges. So don't be afraid to ask for some guidance from those schools. If you're still undecided, talk to your school counselors!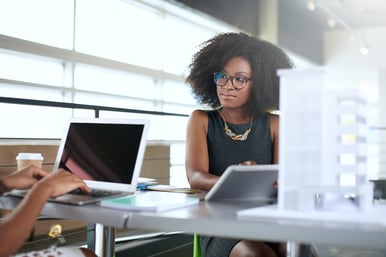 Effective Communication and Relationships: Communication skills are invaluable. Engage in public speaking opportunities, participate in debate clubs, or join theater productions to enhance your confidence and articulation. Cultivate relationships with teachers and peers through collaborative projects or study groups. Reach out to mentors who can provide guidance and advice as you navigate high school and beyond.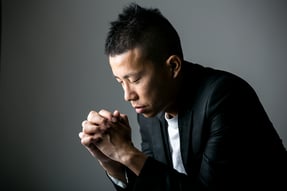 Well-being and Resilience: Prioritize your well-being by incorporating mindfulness practices into your routine. Start and end your day with a few minutes of meditation or deep breathing. Build resilience by setting realistic goals for yourself and adapting to setbacks. For instance, if you face a challenging assignment, break it down into smaller tasks, seek assistance if needed, and celebrate each milestone achieved.
For Parents: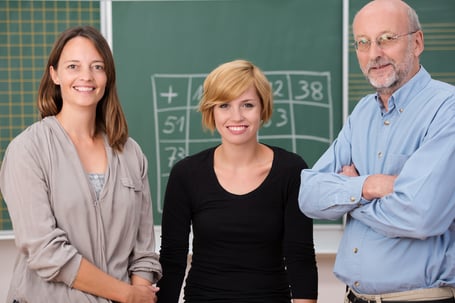 Academic Guidance and Advocacy: Foster open communication with your teenager about their academic interests and goals. Collaborate with teachers to understand their progress and identify areas where additional support may be beneficial. Talk to them about advanced coursework or extra opportunities that closely tie in with their passions and aspirations. Attend parent-teacher conferences to gain insights into their academic journey. Do not exclusively go to conferences for missing work and how to improve grades. Go to these conferences to ask questions about what they're going to learn and how you can best help your teenager be successful. The best way to keep your teenager's academic career on track is to be involved.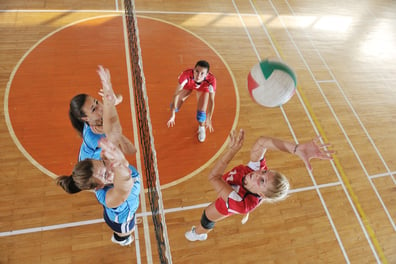 Encourage Extracurricular Exploration: Support your teenager's extracurricular pursuits by helping them research and identify activities that align with their interests. Remember that there is no perfect science on this. It will take some effort and yes... sometimes even failure to discover what your teenager loves. Some students know right away and some students only discover their passion in late high school! Don't give up and persevere. Provide resources for joining clubs, sports teams, or artistic groups. Encourage them to take leadership roles within these activities, fostering a sense of responsibility, teamwork, initiative and you're setting them up for success.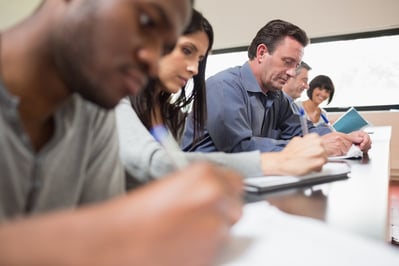 Facilitate College and Career Preparation: Aid your teenager in exploring potential college and career paths. Assist with college research, campus visits, and scholarship applications. Consider arranging job shadowing experiences or internships in fields of interest. Work together to create a balanced college application timeline, ensuring tasks like essay writing and test preparation are managed effectively.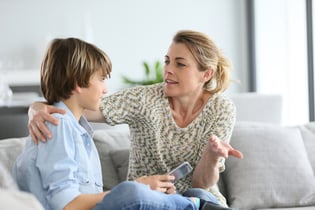 Promote Effective Communication: Model effective communication within the family. Engage in meaningful conversations with your teenager about their interests, challenges, and experiences. Encourage them to participate in discussions about current events or societal issues, promoting critical thinking and articulation. These conversations foster active listening, empathy, and open dialogue.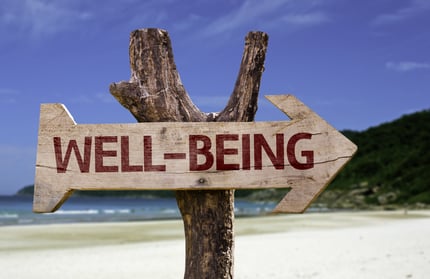 Prioritize Well-being and Support: Prioritize your teenager's well-being by creating a supportive environment at home. Encourage regular physical activity, healthy eating habits, and consistent sleep routines. Familiarize yourself with resources available at school, such as counseling services, and discuss strategies for managing stress or challenges. Keep lines of communication open, providing a safe space for them to share their concerns.
As you and your teenager embark on this journey through high school, remember that success isn't limited to grades alone. This is a period of time that may be shaped by all kinds of factors outside your control and that can be a scary thought. But by fostering academic excellence, personal growth, college and career readiness, effective communication, and well-being, you equip them with the holistic skills needed to thrive in an ever-changing environment. Utilizing these strategies, you and your teenager's high school experience becomes an empowering adventure—one of exploration, learning, and personal development that lays the foundation for a bright future.