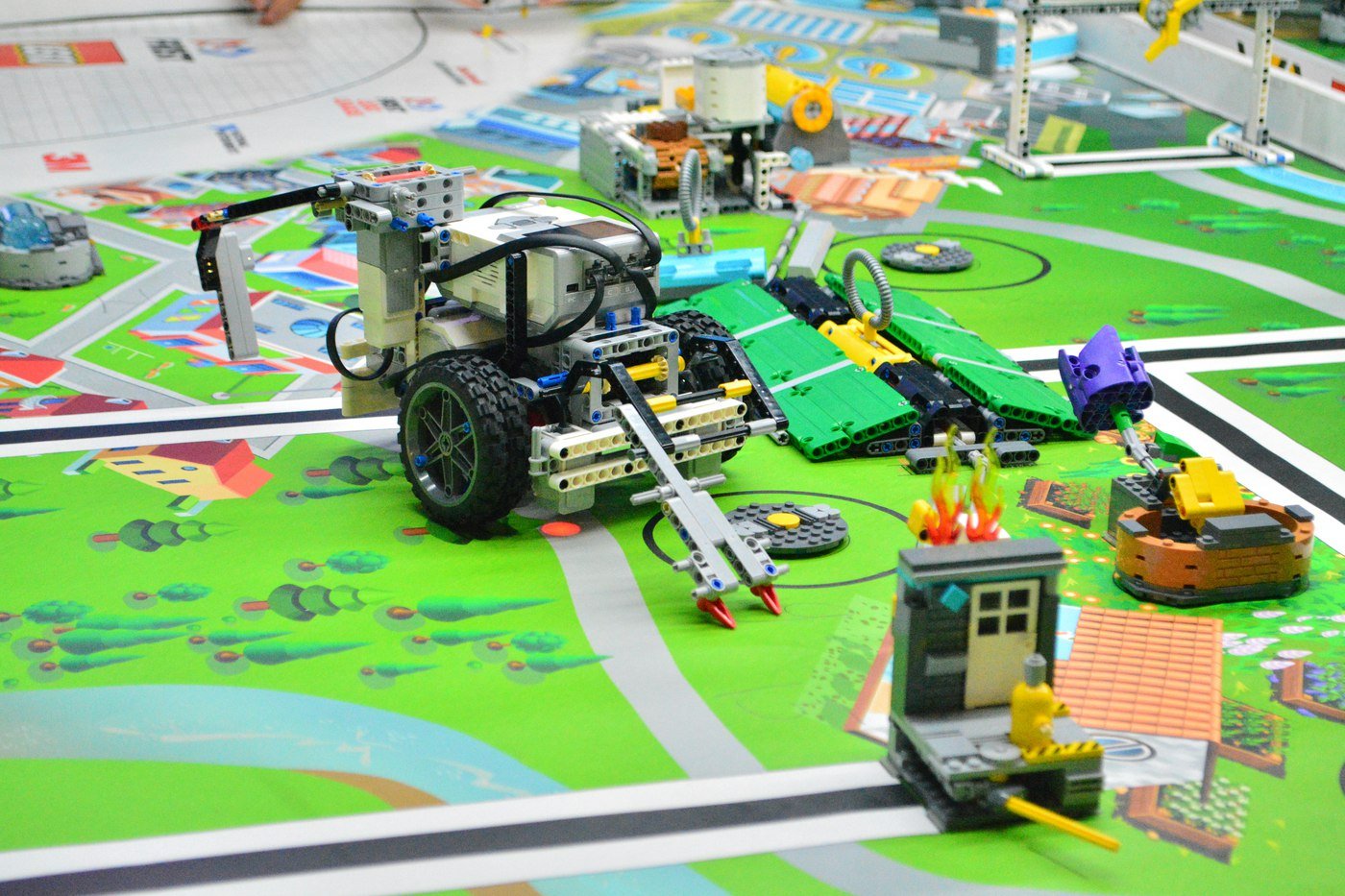 Subscribe
PA Virtual Student Wins Robotics Competition Competing Among Adults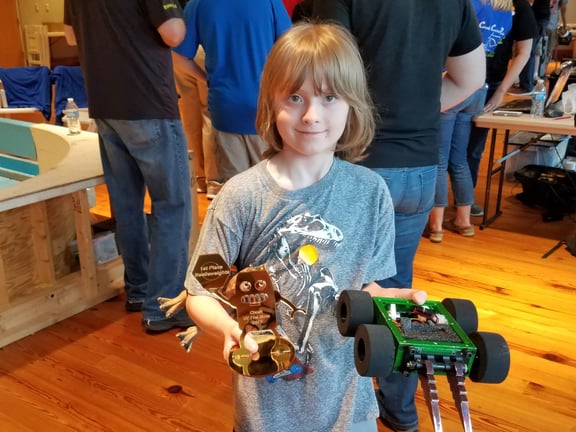 Sawyer Wright of Pittsburgh is headed into 4th grade at PA Virtual this Fall and has been bitten by the robot bug. His love of creation and competition led the Wright family on a trip to Gastonia, North Carolina this June to compete in the Clash of Bots 2017, held at The Scheile Museum of Natural History. Sawyer and his robot, MUGGA JUNK, were prepared to battle, not knowing he was going to be one of the youngest competitors in the ring. Sawyer was the only competitor under the age of 18 at the event.
Across Pennsylvania, schools are finding that today's digital natives are surpassing their parents with knowledge of computers, coding and the other new trends—robots. These new tech-xtra curricular activities not only excite a child's imagination, but give them the tools and skills they need to navigate the 21st century job market! At PA Virtual, we provide our students with a flexible learning environment where they can pursue outside passions or activities that may interest them, including competitive robotics.
Sawyer was originally enrolled in cyber school due to severe egg and peanut allergies that jeopardized his safety in a traditional classroom or cafeteria. Sawyer's father Doug Wright serves as the Learning Coach in the Wright home. At PA Virtual, Learning Coaches are parents or an adult at home who can provide additional structure and support to the student, in addition to school teachers and administrators. The family has seen Sawyer benefit from the high quality and diverse curriculum used by PA Virtual.
"The cyber school model allows us to be more hands on and involved in our children's education," said Doug. "The flexibility also enables us to let Sawyer participate in outside activities that he loves—like building and competing with robots."
Robots, like MUGGA JUNK are designed to inflict damage on other robots—not their human counterparts. Prior to the competition, Sawyer's robot was checked for safety, weight class and to make sure it was operating properly. He went head to head with robots that had built in weapons like ramming wedges, lifting mechanisms, and spinners with weapons that deliver high kinetic energy blows that can throw robots into the air or rip them apart.
"The atmosphere is competitive but also extremely friendly," said Doug Wright, Sawyer's father. "While the competitive pool is mainly adults, it never deterred Sawyer's confidence. Other competitors could see how young he was and cheered for him constantly."
Sawyer's tenacity persisted throughout the day. He eventually piloted MUGGA JUNK to five victories in the robots weight class, placing him at the top of the leader board, meaning not only was he one of the youngest competitors, but the youngest winner at the 2017 Clash of Bots. Congratulations Sawyer!