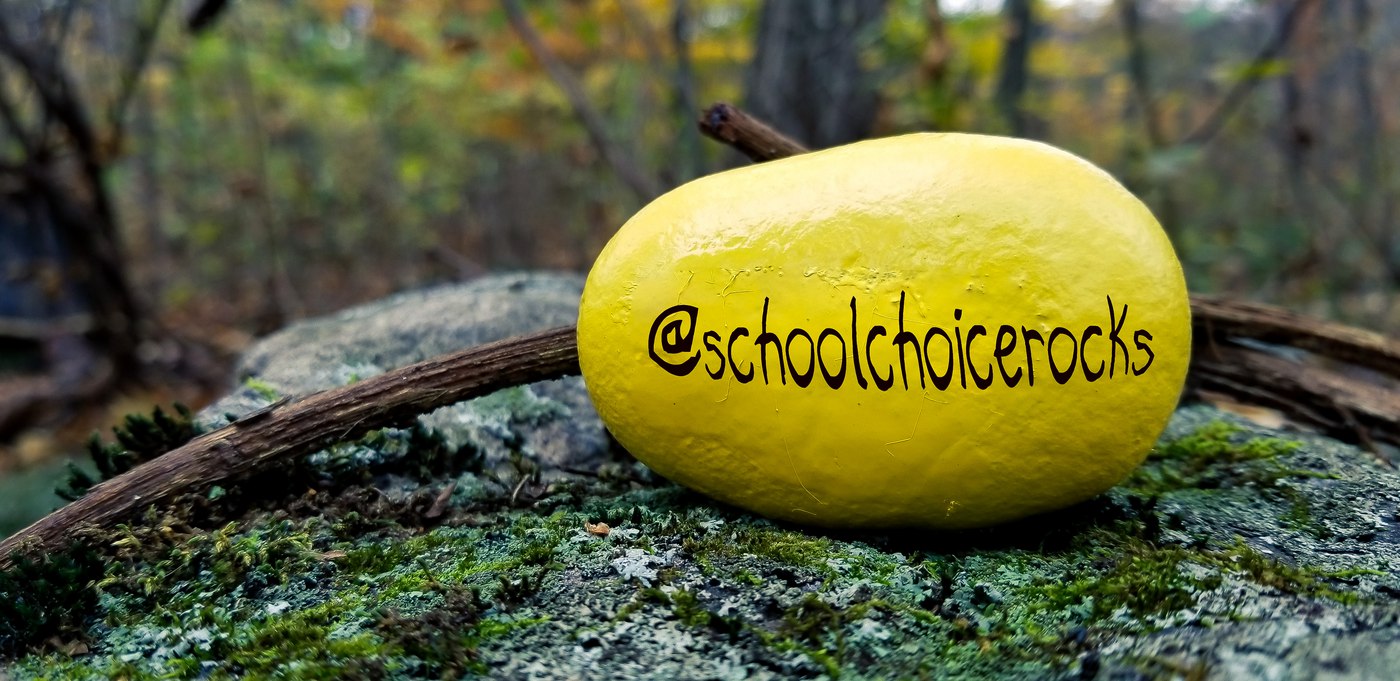 Subscribe
PA Virtual School Choice Campaign Goes National
Each January, we celebrate National School Choice Week (NSCW), a time for traditional public schools; cyber charter schools; brick and mortar charter schools; home school groups; and private, independent, and parochial schools to come together in support of the school choice movement. The upcoming National School Choice Week will be celebrated January 20-26, 2019.
At PA Virtual, we acknowledge the importance of school choice and believe that parents have the right to choose the best educational option for their children. This year, PA Virtual Multimedia Developer Corbin Anderson worked with Doug Wessels, Director of Public Affairs & Accountability, to develop a fun campaign that allows families from all over Pennsylvania to participate in School Choice Week. Together, they created the #SchoolChoiceRocks campaign. The concept is simple: students and families find a rock to paint with the School Choice Week colors (yellow & red), paint a message on it as well as the School Choice Rocks handle (@schoolchoicerocks), then hide it for someone else to find! If you find a school choice rock, take a picture with it and post it to the School Choice campaign's Facebook page.

This fun campaign caught the attention of NSCW's president Andrew Campanella, who interviewed both Corbin and Doug about the project. When asked about #SchoolChoiceRocks, Doug said, "It doesn't take a tremendous amount of effort or money, and it's something that parents can easily do with their students. We want our students and families to realize that they're part of a larger community that supports each other."

Join Us & Make Your Own School Choice Rocks!
Watch the video below to learn how to make your own School Choice Rock! If you'd like more detailed instructions, take a look at these rock painting tips.
To read the entire interview featuring NSCW president Andrew Campanella, Doug, and Corbin, click here. We encourage you to make your own #SchoolChoiceRocks and share them to the campaign's Facebook page. Let's make this a national movement!
Are you interested in learning more about cyber charter schools? Read our introductory guide to cyber charter schools here.