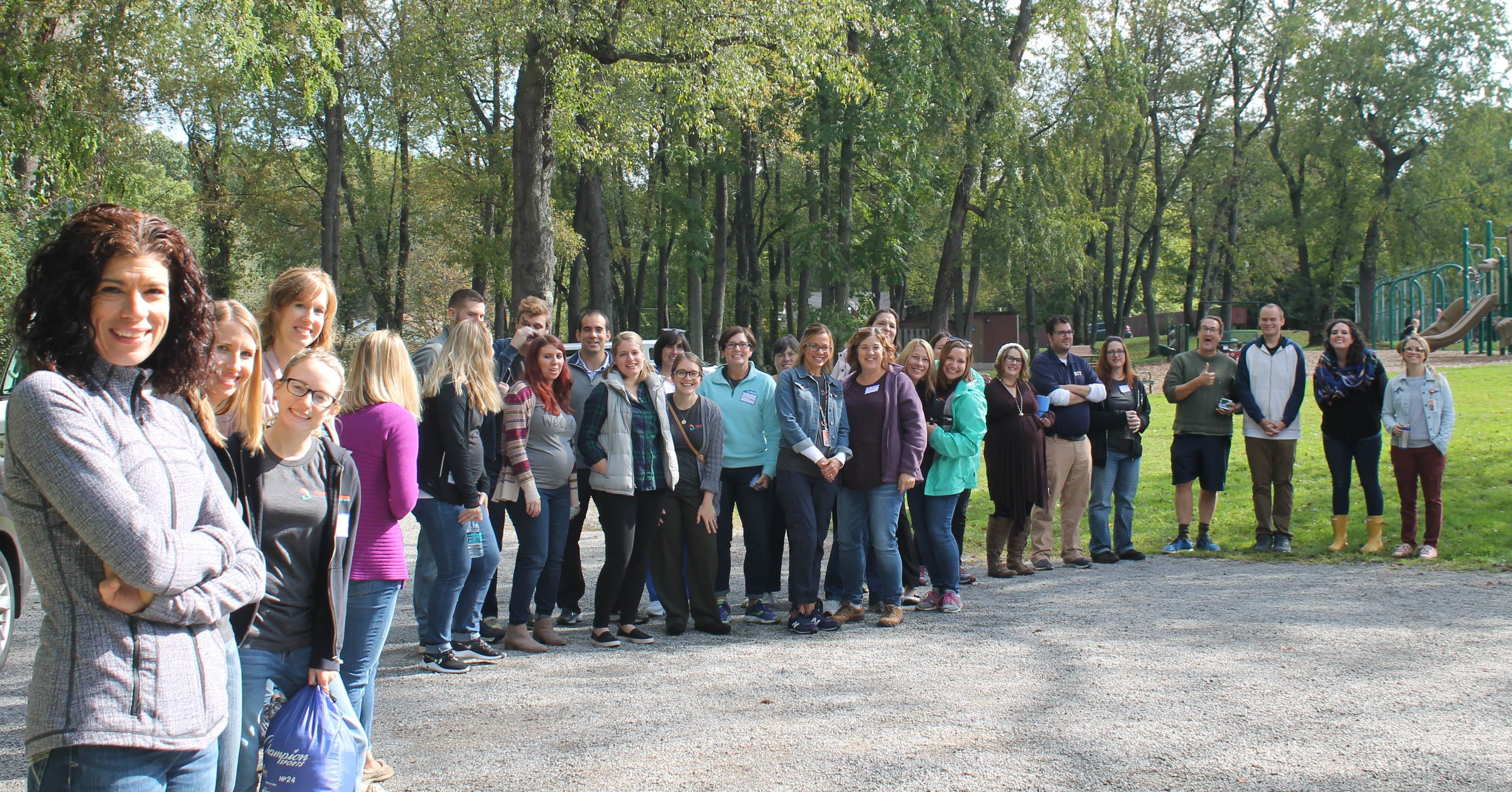 Subscribe
PA Virtual Employees Nominated for Statewide Recognition
Five PA Virtual employees were recently nominated for the Pennsylvania Coalition of Public Charter Schools (PCPCS) Legacy Awards, a statewide recognition that honors individuals working on behalf of the public charter school community.
After an initial nomination period from the Pennsylvania charter school community, the PCPCS Board, Advisory Council, and staff voted for the winners.
This year's Legacy Awards coincide with the 25th anniversary of PCPCS, which serves as the voice of charter schools throughout Pennsylvania. PCPCS represents both brick-and-mortar and cyber schools, and advocates for the rights of charter operators, educators, parents, and students.
The PA Virtual nominees were:



Parent

Jennifer Brodhag — Director of Parent Education & Engagement

Jennifer started with PA Virtual as a parent in 2002, and added "staff member" to her list of titles in 2008. In her current role as the Director of Parent Education & Engagement, she oversees programming and staff that help parents and Learning Coaches learn more about their roles in their child's education.






School Leader

Jason Fitzpatrick — Director of Student Services

Jason joined our community in 2003, and has seen several aspects of the educational experience. He has been a teacher, helped parents in the family support area, and now oversees schoolwide efforts to ensure students have the assistance they need to thrive.

Teacher

Lee-Ann Hilf — Middle School Teacher

Lee-Ann joined our PA Virtual staff in 2017, and began as an Academic Support Teacher for our Middle School. After a year of helping students reinforce their knowledge, Lee-Ann became a Classroom Teacher — and continues to provide middle schoolers with top-notch instruction that prepares them for a successful future.





School Board Member

Sophia Lewis — Secretary

The proud mother of two PA Virtual graduates, Sophia previously served as a Parent Ambassador in Philadelphia during their time at the school. In addition to being highly organized and dedicated to the PA Virtual community, Sophia also serves on boards in her community, and helps underprivileged teens try to secure funding to reach their college dreams.




Lifetime Achievement

Mary Ellen Moore — Language Arts Interventions Specialist

Mary Ellen has been a member of our community since 2002 — for a whopping 20 years — and has served as an elementary teacher, a lead teacher, and more. After earning her master's degree as a reading specialist, she moved to her position as Language Arts Intervention Specialist.




School Board Member

Bonnie M. Schaefer — Chair

Bonnie has served as both a trustee of PA Virtual for many years, as well as an academic coach for her son until he graduated in 2012. Ms. Schaefer has particular expertise in growing startup technology companies, having done this for Dun and Bradstreet and several smaller high-tech companies. She taught Marketing courses at the college level and has been named in numerous "Who's Who" publications.




Rising Star School Leader

Heather Varalli — Marketing & Communication Specialist

Since 2009, Heather has served in a variety of roles at PA Virtual, ranging from coordinating front desk administration, to roles as a marketing coordinator and now specialist. Currently Heather oversees our referral program and leads our internal marketing efforts and programs.




Advocate

Doug Wessels — Chief Public Affairs & Accountability Officer

Doug joined PA Virtual in 2007, where he began as Assistant Director or Enrollment, later moving into the Director role. Throughout his time, he experienced the student acquisition and family support sides of PA Virtual, before moving into public affairs. Doug plays a crucial role in representing the PA Virtual community to elected and public officials, and advocates on behalf of students, parents, and staff.




School Board Member

Victor Valentine, Sr. — Treasurer

Victor's involvement with PA Virtual began in 2012, when he served as a Parent Ambassador helping new families and Learning Coaches in his area grow. That quickly grew into a passion for the future of cyber education for all children in Pennsylvania — including his children enrolled at PA Virtual! He also volunteers regularly in his community, including youth programs and local polling booths during elections.