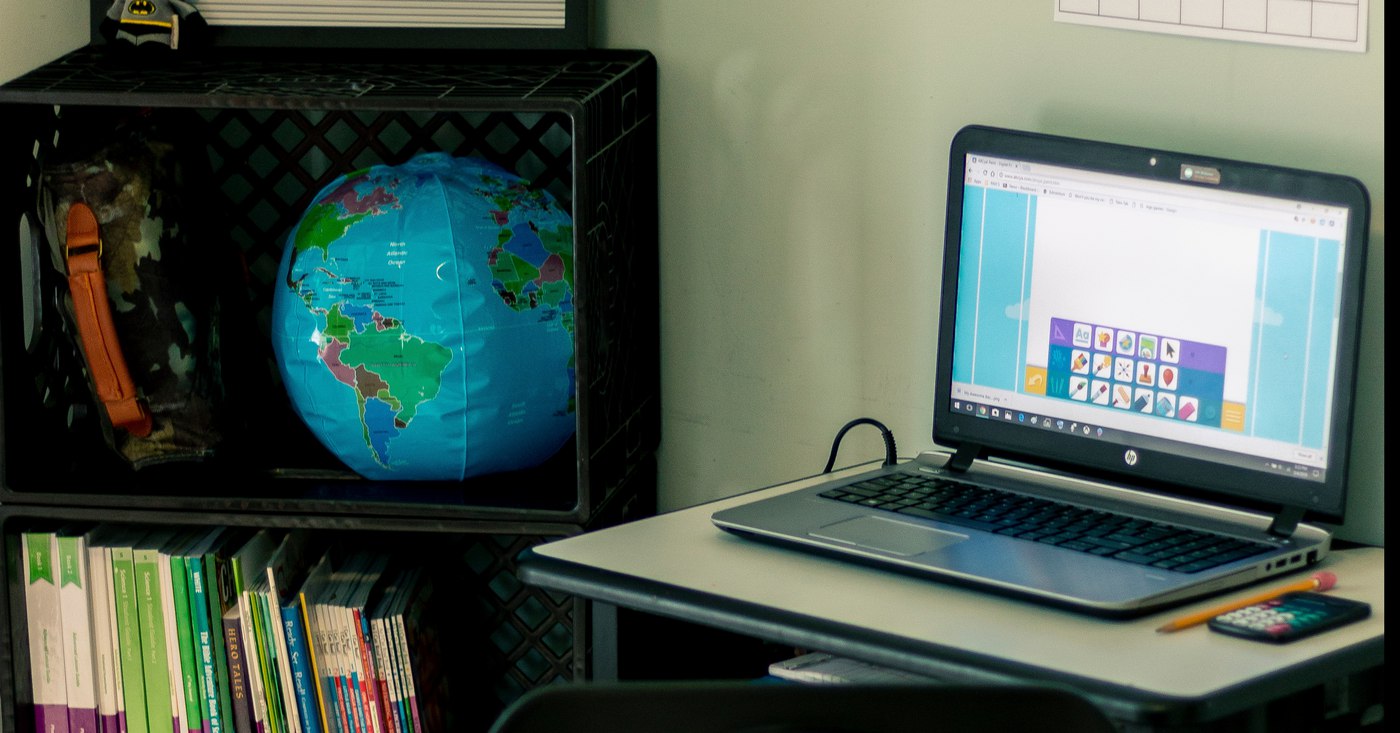 Subscribe
How to Set Up Your Child's Learning Space [6 Helpful Tips]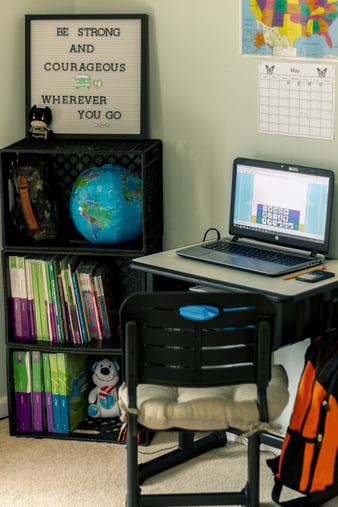 For families who are just beginning homeschooling or cyber schooling their children, it can be a little intimidating to figure out how to get started. One of the pieces of advice we hear most often from experienced families is that it helps to set up a specific area where school "happens." Keep in mind that an elaborate space is not necessary. The school area can be as simple as the kitchen table or a section of the living room. Here are 6 helpful tips on how to set up your child's learning space.


While some students may work just as well in a more relaxed environment, setting up a dedicated school area can be a great tactic for helping new families get into the swing of things. By setting up a designated school area, not only does the student have sensory cues (lighting, touch, sound, visual elements) that signal "school time," but family members also know that when the student is in the school area, they are working and should not be disturbed. The student will also begin to take ownership of his or her area and develop a sense of pride about his or her personal work environment and the daily school accomplishments that occur there.


Below are some steps for setting up your school area at home:


How to Set Up Your Child's Learning Space
Choose a location where learning will occur. Consider how much family activity occurs in a particular space; whether your student thrives when connected with others, or, if he or she needs a quieter location for concentration. It is essential that the learning space is an area where the parent is constantly able to directly supervise and instruct the student.


Designate a primary work area. This may be a table or desk. It is fine to use a table that serves multiple purposes – during meals it may be the kitchen table and at school time may transition to become the school desk. It is helpful to keep the work area clear of unrelated items so your student can spread out his or her work. Remember to include seating for both the parent and student.


Create an area for school supplies. A closet is great, but shelves, bins, and baskets work as well. Have your student help you decide where to store items and develop a labeling system so that he or she knows where to find what's needed and can return everything to its proper place. Organize your area according to the subject, grade level, or child. PA Virtual uses the K12 curriculum and it's color-coded so even younger children can learn to arrange books. Have age-appropriate school supplies (paper, pencils, crayons, note cards, etc.) on hand and easily accessible.


Post resources and visuals. Enrich the space with resources that enhance learning. Display schedules, to-do lists, maps, educational charts or posters, and visuals to support learning. A bulletin board and whiteboard are also helpful additions to the work area.


Minimize distractions. Discuss with your child what would contribute to an optimal learning environment and what would hinder their learning. Televisions and electronic devices are a disruption to both the student and parent and interfere with the school day. If possible, choose a space without electronics and make a commitment to keep them off or away during the school day. Work with your student to identify what may need to be removed from their work area and develop an agreement about guidelines to help them stay focused.


Utilize additional areas of the home for learning. One of the benefits of schooling at home is that learning can occur anywhere. Identify an area of the home where students can relocate if they need a quieter place; maybe to take a test or to practice an oral presentation. Take advantage of the opportunity to go outside on warmer days to read or do an art project. If you have preschool children, designate a work area for them as well. Set aside space where they can read, do puzzles, or engage in pretend play while you work with school-age students.

Are you interested in learning more about cyber charter schools? Check out our Ultimate Guide to Attending a Cyber Charter School In PA.


These tips for setting up a home learning environment for your student were compiled by Jennifer Brodhag, Director of Parent Education & Engagement, and Cindy Dingeldein, Parent Ambassador Regional Coordinator at PA Virtual. Jennifer organizes the Parent Ambassador Volunteer program at PA Virtual. Parent volunteers help other PA Virtual parents by providing encouragement and support through emails and phone calls. Parent volunteers usually volunteer 1-2 hours per month in the Parent Mentor Program.
Click here to learn more about the Parent Ambassador Volunteer program, and if you are interested in joining, this link will direct you to the Volunteer Application Form.


If you are a PA Virtual family and interested in receiving mentoring, please fill out this form.


We hope you found these tips helpful as you think about setting up your child's learning space. Do you have any of your own tips about how to set up your child's learning space? Share them with us in the comment section below!