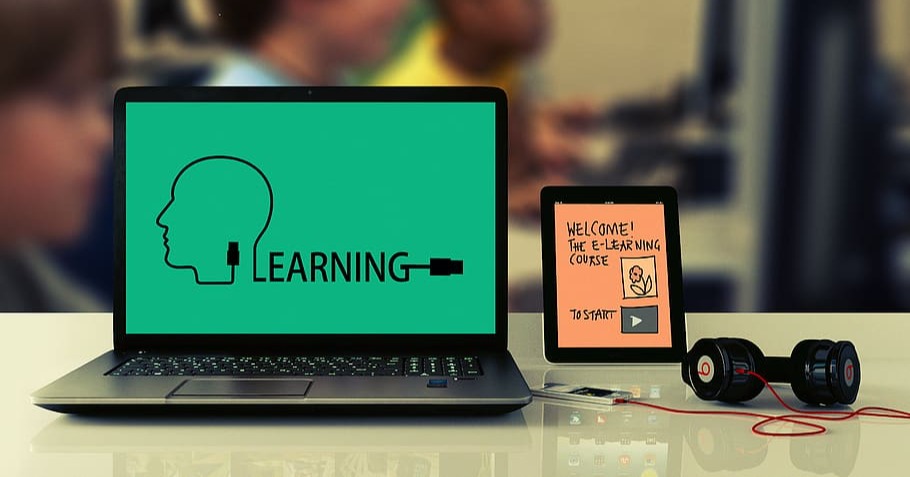 Subscribe
How Technology in the Classroom Benefits Students & Enhances Learning
Technology is ever-evolving in the 21st century and has created many opportunities for us all, including for online learning. Education has expanded beyond the traditional classroom of textbooks, paper, and pencils toward Google virtual classrooms, sharing Google docs, and computerized writing tools.
In this post, I'll explain the benefits of using technology in the classroom and how it can enhance student learning, engagement, and achievement as well as prepare students for the electronic world they are currently living in and will be working in as adults.
Student Engagement
There are plenty of different online resources that can make learning fun and interactive for students. You can bring the world to your classroom with technology and enhance student learning and engagement. Such an example is PBS KIDS and PBS Learning Media. What I like most about PBS Media is its trusted reputation. As a teacher, I know when I select a source of learning for a class, I can count on researched-based educational material at its finest. Students can select games for learning and display mastery, videos to supplement a topic, and e-books for reading during an independent reading time. The quality of PBS Learning Media selections is colorful, engaging, and animated to enhance creative and fun learning for an online learning classroom.
Another strength of PBS learning sites is the ease of searchability. Teachers can search by grades, subject, and state standards. Many of the source choices can be used as a primary lesson or supplemental material for classroom lessons. Materials and activity ideas are also provided.
Teachers can experiment with different tools and methods to find out what works best to increase engagement and participation such as interactive whiteboards and e-books. Students who may be nervous to speak up in a brick-and-mortar setting might be more likely to actively participate behind a screen. Various types of technology in the classroom enhance student learning by allowing students to be themselves and reach their full potential.
In a typical middle school lesson, technology can be used in the classroom to enhance student learning by differentiating each lesson. A short story such as "The Secret Life of Walter Mitty" by James Thuber, can use an audio reading of the text and a video for visual learners. Furthermore, technology can enhance student learning by diminishing classroom test-taking anxiety while providing students an online learning assessment such as a Google Form Exit Ticket.
Individualized Learning
Online learning can accommodate different needs by using technology in the classroom. Cyber school students have the flexibility to work ahead on tasks if comfortable and also have the opportunity to work at their own pace. Online learning is also further advanced by offering choices for asynchronous and synchronous learning. Asynchronous learning is an excellent choice for more independent learners that allows students to work at a schedule and pace that suits their personal needs. Synchronous online learning is also available for students and families that prefer more structure and traditional classroom-type instruction.
Students are as diverse as ways to enhance learning. Technology in the classroom also enhances learning by offering options of adaptations for students struggling to master a concept. For example, educational sites such as CommonLit offer play-aloud options where students can have a passage read to them. In addition, languages can be translated to accommodate a student that may need the text in their foreign language. This type of technology can enhance student learning by creating guided questions tailored for each student based on their responses.
Collaboration
Although students may be in their own homes learning and physically apart from classmates, they still collaborate on projects and assignments. Not only does online learning enhance student learning, but the power of technology brings people together. Students collaborate with peers who could be far away location-wise, potentially across the state, but virtually together. Discussion boards, forums, collaborative documents/presentations are among an engaging collection of collaborative online learning tools used at cyber schools like PA Virtual.
Among the most popular collaborative tools for online learning are Google Docs, Slides, Duo, and Forms. Cyber schools may use Blackboard Collaborate Ultra, which is a real-time video conferencing tool that lets you add files, share applications, and use a virtual whiteboard to interact. Collaborate with the Ultra experience opens right in your browser, so you don't have to install any software to join a session.
Digital Literacy
Both cyber schools and brick-and-mortar schools using technology in the classroom help students become familiar and comfortable with technology and software and how to use them responsibly. "Digital literacy involves more than the mere ability to use software or operate a digital device; it includes a large variety of complete cognitive, sociological, and emotional skills which users need in order to function effectively in digital environments" (Eshet-Alkalai, 2004, p. 93).
Using technology in the classroom now prepares them for college and the "real world" and teaches life skills such as creating presentations, using different types of channels for digital communication, and practicing proper online etiquette. Once students are expected to utilize digital literacy in the classroom, educators can celebrate students' knowledge and successes. It would be great to have the students work on projects that would benefit the school community, such as creating flyers, managing general data for the school, creating PowerPoints for family nights, and utilizing digital media to promote school events. The more we empower students to embrace digital literacy, the better prepared they will be to enter the workforce with a digital literacy background to contribute to the ever-changing world of technology.
Conclusion
Technology is always expanding in the 21st century and has created many opportunities for us all, especially in the virtual classroom. In this post, we have discussed the benefits of using technology in the classroom, and how it can enhance student learning, engagement, and achievement. There are many advantages to using technology in the classroom for online learning. Technology provides opportunities and opens doors for new ways of teaching and learning as vast as the online learning tools themselves. The possibilities are endless.
If you'd like to experience our virtual classroom and see an overview of the technology we use, join us at an upcoming online open house. At the open house, you will learn more about how PA Virtual works, including the parent role, supports offered, and more. RSVP here.
About the Author: Lori Horvat is a middle school teacher at PA Virtual.