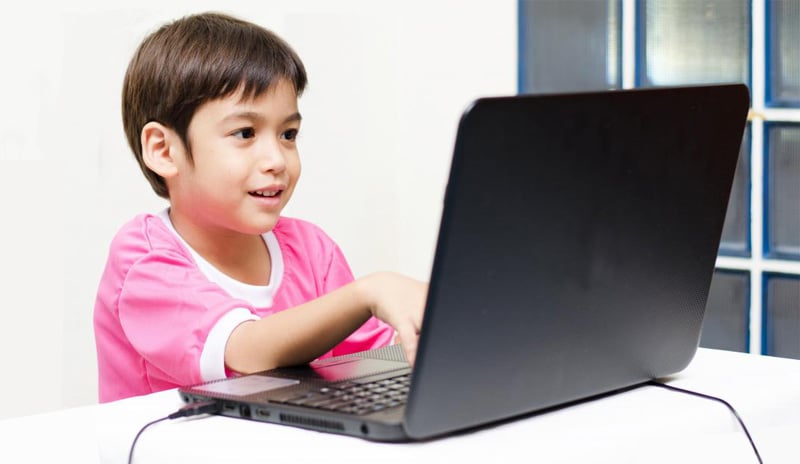 Subscribe
How Cyber School Has Changed Over the Past 10 Years
My oh my, how governments, teachers, and students wished mid-way through the year 2020 that they would have learned more about distance learning beforehand. Nobody could have predicted how quickly and drastically our normal lives would change, specifically with work and education. The use of virtual, home-based learning systems was the talk of the town, and even the professionals ditched their offices and business suits for work from home environments.
Specifically speaking on cyber schools and virtual education, the jump in the last year alone is bigger than any jump in the last decade for most organizations. However, if we concentrate on organizations like PA Virtual Charter School that have worked day and night for the past decade on perfecting virtual education, you'll see cyber education isn't something brand new, but a system that is going through natural evolution, if you were prepared for it. Let's go through the transition cyber school and virtual education have made in the past 10 years and the future that lies ahead!
Distance vs. Boundaries
There was a time where even virtual education needed a classroom environment. This was because the internet wasn't nearly as strong or fast as it is today. Do you remember when 3G was a big deal? Even for getting a virtual education, most students had to enroll in a center with a computer lab, internet access, and special resources available on the floor. However, this has changed considerably with the advent of the internet, laptops, and smart devices.
The exponential growth of technology has made it cheaper across the globe to have a computer at home, on the go, or even right in your pocket. For example, if a student wants to enroll in the Stanford LEAD certification program while sitting in their cozy apartment in Paris or New York City, it's not only easy to do but is encouraged. Likewise, if your family wanted to enroll your child at a K-12 cyber school in PA with the flexibility to have classes wherever you'd like, we have that too! Physical boundaries have been replaced by the extent of your imagination.
1v30 vs. 1v1
Going back one decade, we can all remember the need for a minimum number of students for a course or training to begin. Because it was expensive to host an online course, schools and programs needed to have at least 20, 30, or even more enrollees to justify hosting or teaching a class. With online resources and data cloud space becoming virtually free over the years, the education process has become more of a 1v1 affair.
Cyber schooling has entered your living room, and you can use free or paid resources to learn just about anything you want at any time of the day. How many times have you heard someone say "I learned this on YouTube" in the past week? This was especially the case at the height of the pandemic in the spring of 2020 when people were stuck in their homes and looking for ways to spend their free time wisely. The bounds on concentrated learning have been freed, and the learning boundaries are limitless. These facts have been resonated in a COVID-affected world now, but for entities like PA Virtual who have been around for the past 20 years, it was always priority number one.
Continue reading below...
Access In Your Hands
The greatest advent in cyber schooling, especially in the last 10-15 years, is the increase in internet speed, cloud storage, and device speeds. With all three of these combined, long-distance learning became a formidable force that no one could deny.
There is also a lot more security available for anything offered online. Cyber schools have greater control over cyberbullying and the internet doesn't need to be considered a "Wild West" of privacy. This has further enhanced with the COVID-19 pandemic coming into the picture, making learning from home more of a necessity than a luxury. Every student in the world was looking for internet and smart devices to keep their education going in March and April of 2020. But, cyber education may become a new normal for many families, and there is enough data to show that many students can be successful post-graduation after attending a cyber school. Whether they are planning to attend college, enter the workforce, or join the military, cyber school students will be well-prepared for their next endeavor.
Free Resources
The biggest trend we have seen over the past decade is the number of free resources available online. PA Virtual has been a public cyber school for over 20 years, so they have been tuition-free for longer than the past 10 years (As a public school, PA Virtual is funded by Pennsylvania Taxpayer dollars). But beyond your traditional schooling, people can learn programming, guitar playing, and a new language without spending a single dollar apart from the cost of connecting to the internet.
Even paid resources do not cost the same as they used to. People do not need a Britannica Encyclopedia set if they can easily find the answer they're looking for from a simple Google search, and children and adults have so much information at their fingertips and at lightning speed. This trend is also helping close the digital and knowledge divide.
The New Normal
Whether we accept it or not, cyber schooling and long-distance learning are here to stay. Not only will it stay, but it will also expand in the years to come at a rate that no one could have imagined even just a decade ago. Learning from the comfort of your home may be the selected method for a large number of students, not just ones who find it to be a necessity. Now is a great time to get up to speed on all the changes that have happened in virtual learning and cyber education and to see if a cyber school like PA Virtual would be the right fit for your family.

If you'd like to learn more about PA Virtual and what cyber school can offer you and your child, come join us at an upcoming online open house. At the open house, you will experience our virtual classroom, see an overview of our technology, meet current PA Virtual parents and staff, and more. RSVP here.