Subscribe
Fun Things to Do in Pennsylvania for Summer
Staying in Pennsylvania for the summer? Cyber charter students and brick-and-mortar attendees alike will love our list of fun things to do in PA these next few months!

---

Summer breeze, makes me feel fine...
For many people, summer is their favorite time of the year, and for good reason! Days are the longest they will be all year, which means more sunlight. The temperature is also warmer and "vacation" is the most popular word in everyone's vocabulary. Add in the fact that people around the world were restricted to what they could do the past two summers, and you have an all-out celebration for flip-flop and sandals season!
But you don't need to go far to find fun things to do during those summer, summer, summer times when you want to sit back and unwind. All you need to know is where to look right here in Pennsylvania. Below are a few ways you can make the most of the summer months.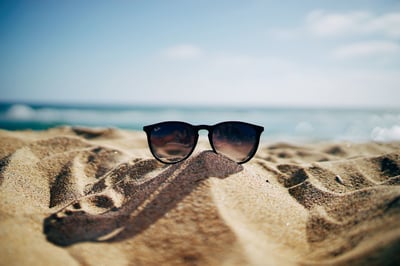 Jump Into a Summer Camp - like our FREE PA Virtual Camp!
Although many summer camps may already be filled, there are still a lot of camps looking for new campers in June.
Camp Cayuga and Lake Greeley are two overnight camps in the Pocono Mountains that may still have spots open.
For younger campers with innovative minds,

Camp Invention

has locations all over PA that get kids excited about learning and have day only flexibility.
Your local library is another resource for a summer camp feel without the overnight stay.

And if your little one doesn't want to leave the house, or you want a free program, check out PA Virtual's Passport to Summer, with activities every weekday at 11 a.m. from June 21st through July 15th. It's free and fun — right from your home!
Take Your Learning on the Road with Museums and Parks
Did you know there are 121 state parks in Pennsylvania? How about the fact there are over 1,000 museums in the Keystone State? Needless to say, you have a ton of options to have an education day trip anywhere in the state.
For parks, you can't get any bigger than

French Creek State Park

, which is the largest block of contiguous forest between Washington D.C. and New York City.
Keystone State Park, Laurel Hill State Park, and Prince Gallitzin State Park all offer water activities.
If being indoors is more your thing, let us suggest the

Philadelphia Museum of Art

or the

Carnegie Museum

in Pittsburgh, which offer way more than artwork and dinosaurs.
Finally, if you want more of a historical flair to your summer (especially around the 4th of July), you can visit Gettysburg, the Liberty Bell, the Erie Maritime Museum, or Valley Forge. All of these can make an excellent week-long, weekend, or day trip with your family.


Take Yourself Out to a Ballgame
Summertime sporting events make a point to be geared toward families. Beyond the professional baseball teams in Philadelphia and Pittsburgh, there are nine minor league baseball teams in Pennsylvania and several independent baseball teams. Teams like the York Revolution, Washington Wild Things, Williamsport Crosscutters and Reading Phillies consistently have events for kids during baseball games.
If baseball isn't your thing, the Philadelphia Union has soccer games in Chester and Pennsylvania Rush Soccer is a great resource to find other games and kids camps around the state. And if you have a teen, Planet Fitness offers free gym memberships for kids 13 - 17 all summer long!
Want some more ideas? Check out all the places we'll be in PA below!
There is so much you can do right in your own state, be it a long road trip or a stay-cation at home! Whether you check out some of the state's many historic sites, join the PA Virtual Summer Camp, or head to the ballpark, just make sure you enjoy yourself. Don't forget, we have tickets for our PA Virtual families to many of the events this summer, so feel free to contact us if you want to join in on the fun for free! We hope you have an amazing summer, and we can't wait to see you in the fall!

About the Author: Sheik Meah is the Director of Marketing and Communications at PA Virtual.
---
Photo credits to: Minnie Zhou and Ethan Robertson on Unsplash.