Subscribe
Educational Things to Do in Winter in Pennsylvania
It's that time of year again! The temperatures are changing, and it can sometimes be challenging to find things to do during the winter. In this blog post, we explore 10 fun, educational things you can do to keep your child learning, right here in Pennsylvania!

---

Winter can be a wonderful time for kids (and adults) of all ages.
In most cases, children have some time off from school, family is usually around a lot more, and the celebration of a new year is right around the corner.

But with all of this excitement, it is very easy to get out of a routine — and even easier for kids to lose interest in anything educational. Below are ten ways to ensure your student ends up being engaged, interacts, and gets involved in something educational during winter and on break!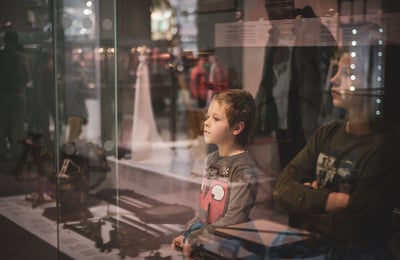 Head Out to a Museum
With colder weather in sight, it's easy to decide to stay in your house. But many museums have fun activities to bring in families of all ages. The Franklin Institute has an entire program about the science of wintertime, and displays of trains and mazes that are fun for anyone interested in science. Meanwhile, the Carnegie Museum of Art displays the art of winter decorating and having lights outside of your house. And there are a ton of other museums all across Pennsylvania you can explore doing fun things.




Tap Into Current Trends with Hot Chocolate Bombs
So maybe your child is not interested in the olden times. Well, all the rage now is hot cocoa bombs, and you can make them way cheaper than what they cost at a store. You can use our video as a guide on how to make this delicious treat with your kids, and modify it to fit your tastes!
Read Holiday Books
Young children (and sometimes older) love to have someone read to them. Holiday books don't necessarily have to be about Christmas, New Years, or any other special occasion. There are many winter books, end-of-year themes, and snowy stories that kids may have fun reading out loud with you. The Sherlock Holmes, Harry Potter, and Diary of a Wimpy Kid series all have winter stories geared toward children, as does Beverly Cleary's Ramona and Her Father.
Baking, With a Touch of History
Did you know the oldest holiday cookie is the Gingerbread cookie - all the way back in the 16th century! Or that the first colonists celebrated the holidays with oyster stuffing and stew? For the culinary child, this could be a fun way to get them hands-on with the science of cooking, where they can eat their experiment! You can even get them to help with your holiday meal, and research/explain why this is considered tradition to serve during the end of the year.


Explore Your Family Heritage
If your child wants to know more about Grandpop and Gran-Gran, this could be a perfect opportunity to teach them about your family tree! You can do this through pictures, cooking their recipes, or even pay family members a visit and ask them how they celebrated the holidays. Bonus points if it leads to a craft activity they use to do "back in the day."
Make Some Winter Crafts
Speaking of crafts, winter break is the perfect time to make your own snowglobe, candle, or even your own holiday decorations. Let your kids create snowflakes, snowmen out of paper bag — anything they would like to do. Many things can be found on sale or at the dollar store, or can even be made out of recycled items.
Do Winter STEM/STEAM Activities
The Winter Solstice is the longest night of the year. But why is December 20th or 21st the shortest day of the year every year? Exploring questions like this (or why salt melts snow) is a great way to get kids involved in the everyday science around them. If you want something a little more hands on, have your kiddos create their own ice lantern, make their own confetti cannon, or any of the many other suggestions for our friends at Steam Powered Family.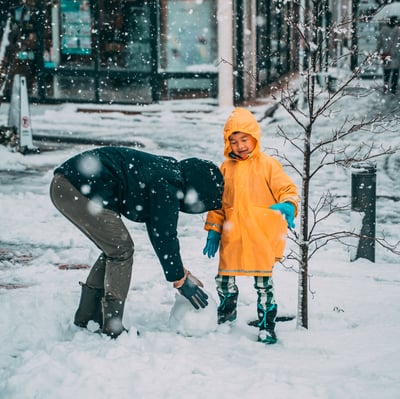 Hold a Gingerbread Scavenger Hunt
It doesn't HAVE to be a gingerbread character, but having a scavenger hunt to find treats is a great way to have your kids use their detective skills. Extra points if you can make all the clues rhyme, such as: "We move really fast and you'll miss us in a blink. Next, we're heading to a room with a tub and a sink!"
Have a Bell Hunt
If you would rather have something like an Easter Egg Hunt, but for the winter time, why not do a bell hunt? The idea is the same, but instead of eggs, you use jingle bells. Giving out small prizes for finding different colored bells is a fun way to spruce up your holiday season.
Create Thoughtful Gifts and Perform Acts of Kindness
The end of the year is also a great time to reflect. We often speak to our kids about "The Golden Rule" and "It's better to give than receive," and now is a perfect time to show them the actions behind that. Getting kids involved in a charity event, a toy or food drive, or even making gifts to give to family members or friends is an awesome way to show kindness — and can be a great experience for the giver as well as the receiver.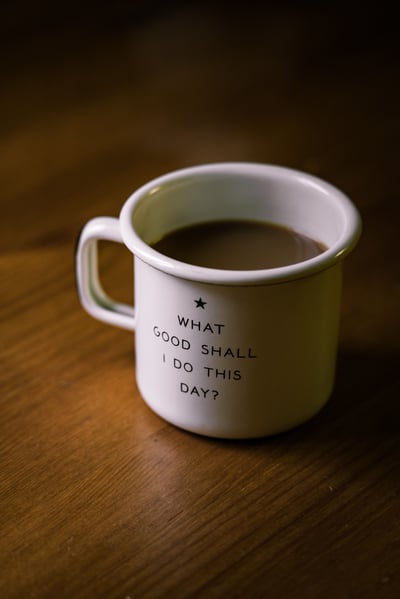 So don't forget to embrace the change in seasons, and have fun!

About the Author: Sheik Meah is the Director of Marketing and Communications at PA Virtual.
---
Photo credits to: Marcel Walter, Gabriela, Nathan Lemon, and Lindsay Cotter on Unsplash.