Subscribe
7 Reasons Why We Love Cyber School Parents
Cyber charter school parents have big shoes to fill! Not only do they raise their children, but many also serve as a Learning Coach partner for their student's education. Our cyber school parents are dedicated individuals who want to see their child thrive. In honor of Parent Appreciation Week, here are seven reasons why we love cyber school parents — especially cyber charters!
---
Special thanks to our Parent Ambassador Coordinators, as well as Kindergarten Teacher Janese Claar, for their ideas!
What We Love #1: Cyber Charter Parents Care
There's no two ways about it: cyber charter parents care deeply about their child's success. They are committed to it, and choose to be actively involved in their student's education every day — sometimes overcoming significant obstacles to do so! In fact, they care more about their child's education than anyone else could!
They don't take their hands off and walk away until it's time to come home. No, cyber charter parents are incredibly active in their child's learning, and partner with our teachers to make it a great experience.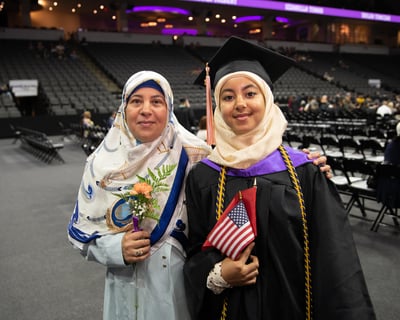 What We Love #2: They're Creative
Just like a teacher needs to be creative in how they present information to students, so are parents when it comes to cyber school! Learning Coaches apply creative solutions to all types of situations they encounter on a daily basis to support their students and make school happen in the home. They have to be innovative in order to provide suitable learning spaces in their homes, juggle responsibilities and schedules, and support their students' learning and instruction!


What We Love #3: Cyber Charter Parents are Constructive
There's no destructive talk when these parents are on the job! Our Learning Coaches emphasize encouragement, supporting their students towards positive goals while building positive family relationships. Not only that, but many of our parents help one another through our Parent Ambassador program — a way to share their expertise with new families so that everyone succeeds!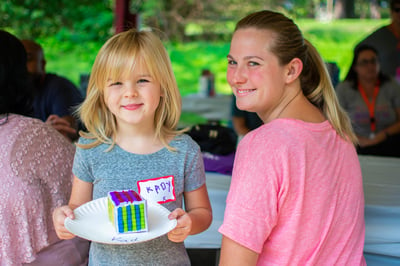 What We Love #4: They Set the Tone for the Day — Which Helps Teachers!
By investing in the at-home learning experience, parents set a positive tone each day for their child's schooling — and it makes a difference! Without the rush of the morning commute, parents are able to ensure their students seize the day with an optimistic attitude, which often brings a ray of sunshine to the classroom!

More than that, our LCs and parents are often go-getters with a can-do philosophy that inspires their children — and, let's be honest, even the teachers!
What We Love #5: Cyber School Parents Are Excellent Managers
School, work, parenting, dishes, laundry, nurse… Learning Coaches and cyber school parents are masters at managing to fulfill multiple roles! They keep the day going for their students while balancing the household, work, extracurriculars, and more. We're always inspired by how much our parents are able to achieve in a day, and still keep their child on task.
Better yet, some parents even change roles and become employees here, bringing their expertise to a new position that benefits everyone!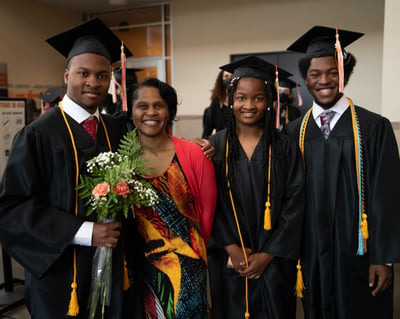 What We Love #6: They're Great at Forging Connections
When it comes to connecting with teachers, Learning Coaches are pros! LCs and parents understand the vital role that communication plays, and they're not afraid to reach out to their teacher for clarification, with concerns, and more. As they form bonds with the teacher, they also let that educator into the family's life, even if just a little bit — something that many teachers cherish. As Kindergarten Teacher Janese Claar notes:
"I love the connection you get…You not only get to know the student, but their families."


What We Love #7: That They're at PA Virtual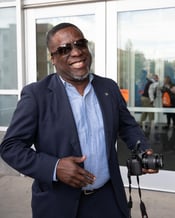 Parents have a variety of educational choices for their children, but what we love most is that they chose us! They understand the value of a cyber charter education, and, among the choices in Pennsylvania, chose US and joined the community. We love seeing students' smiling faces, parents joining us at outings and events, and the interaction with these dedicated, resourceful individuals.

Thank you to all the parents and Learning Coaches at PA Virtual!
Images courtesy of Jon Flobrant on Unsplash; and PA Virtual.