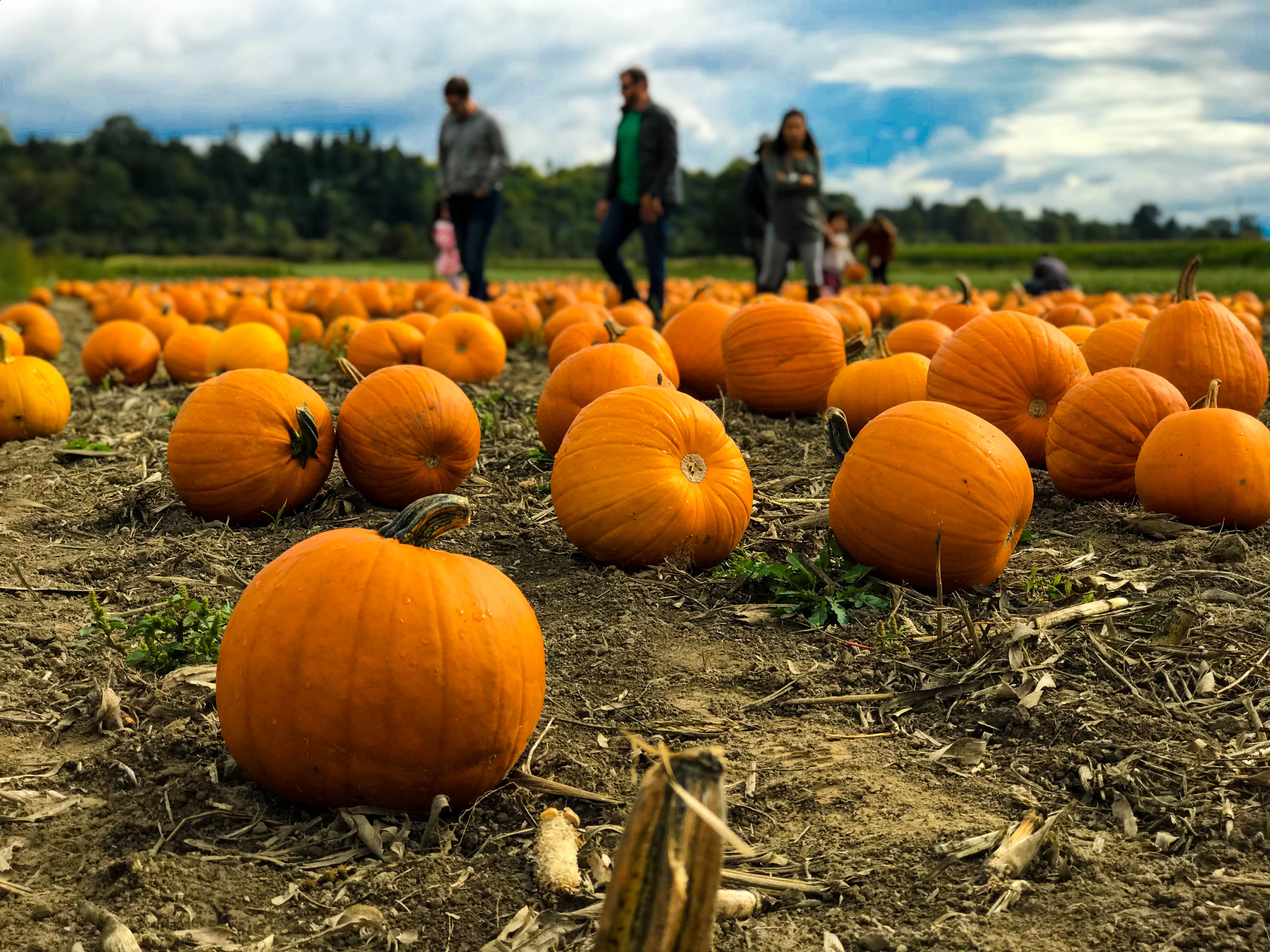 Subscribe
10 Family-Friendly Fall Activities in Pennsylvania
Ready for some fun autumn activities? Look no further than our list of 10 family-friendly things to do in Pennsylvania. Get out and enjoy the leaves, pumpkins, apples, and more while you can!
---
Autumn has officially "fallen" upon us and, along with the leaves changing colors and the days getting shorter, the temperature will start to drop as well. But that doesn't mean that you still can't have fun with the family! Here are things you can do with your kids that will keep them engaged and spend some quality time outside — before winter sets in!

Note: Please confirm each destination's health and safety protocols, as well as local guidance on masking and distancing, prior to your trip.
Go Apple (or Pumpkin) Picking: Johnny Appleseed made his mark in PA, and there are several farms and orchards all over Pennsylvania that are very kid-friendly. Linvilla Orchards, Susquehanna Orchards, and Cherry Hill Orchards are some of the over 50 places where you can not only pick your own produce, but also get a lesson for the kids in one afternoon.


Paint a Pumpkin: If you do pick your own pumpkin, why not decorate it? You can scoop out all of the insides and use the outside as your own artistic canvas. And you don't need to make a jack-o-lantern either. Here are some tips if you want to decorate your own pumpkin to celebrate the fall. Just make sure to not feed wildlife with your painted pumpkin, as it could hurt their tummies!


Visit a Zoo: Spring and summer aren't the only times to visit your local zoo. Many zoos, including those in Lehigh Valley, Elmwood, Pittsburgh, and Philadelphia, have special events throughout the year. Many of these locations also partner with PA Virtual to provide special learning opportunities just for you! Check with your Family Support Coordinator or the PA Virtual calendar to find out if we will be at a zoo near you — and we might have tickets for you and your family.


Go on a hayride: You don't need to be on a "haunted" hayride in order to have a good time. Many farms and farmer's markets provide fun hayrides for kids young and old. Of course, if you want to be spooked, you can find many haunted hayrides all over Pennsylvania too. Many of the places that offer apple picking will also have hayrides too.


Make Candy Apples: You can make caramel apples too, but candy apples are usually easier and allow more for the imagination. It's a great way to get kids to cook with you, enjoy all the different kinds of apples, and get creative with candy flavor options. You can check out an easy recipe for candy apples here.


Go Camping: Fall is a perfect time to go camping. There are several national parks in PA that will allow camping, and even have cabins for you that you can book. If "Glamping" is more of your thing, there are several places you can do that too. If you really want to camp without having to go far, a simple tent in the backyard can be perfect for the child that wants to experience the outdoors, but also wants to use their own bathroom.


Go on a Hike: If you want to experience the outdoors but don't want to deal with the dark, a nice hike may be what you're looking for. The options are endless in Pennsylvania to go on a nature walk, but here are 6 kid-friendly hikes your kids are sure to enjoy if they like nature. If your kiddo is more adventurous and wants to experience the dark, then maybe you can try…


Stargazing: There are many places where you can look at the stars and wonder about space. And if you are wondering what nights are the best nights to go out and find some amazing things in the sky, here is a nice guide of 13 events happening in the sky in October. Just remember: the further you can get from lights and populated areas, the more likely you are to see a host of stars!


Get into arts and crafts: If your child wants to be a little more creative, there are several arts and craft projects you can do using fallen leaves or other items to celebrate the change in season. Here are 25 different ideas on how to make your own PA Virtual Super Squirrel. (While you're at it, make sure you take a picture and share it with us on our Facebook page!)


Have a game night: This can really be done any time of year, but now is the perfect time to have a game night that starts outdoors and ends indoors. You can start with a game of bean bag toss or hopscotch, and then go inside to play board games, card games, or creative games like paper telephone. Here are a few suggestions to get you started.

Just because school has started and the days are getting shorter doesn't mean fun time outdoors needs to go into hibernation! Beyond these 10 suggestions, you can always build a firepit, make homemade applesauce, jump in a giant leaf pile (better yet, get your entire neighborhood to rake all their leaves together into one location), and do several other fun activities. Here's to a happy, safe, healthy, and fun autumn!
Photo credits to Marius Ciocirlan on Unsplash.