Or at your local tennis court!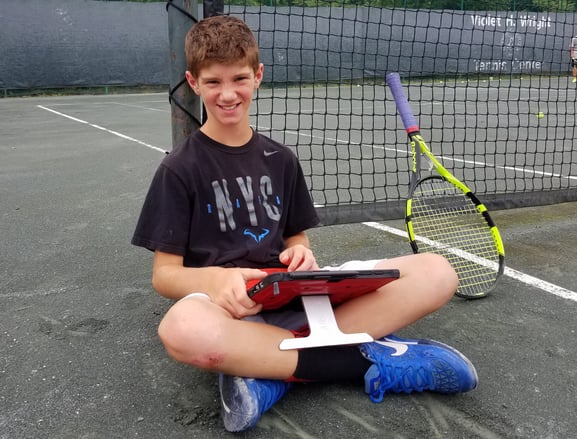 Spring is in the air. As the temperature starts to rise, and the days begin to get longer, now is a great time to explore the benefits of our virtual educational model! Your child isn't tied to a brick and mortar classroom. Choose today to start investigating the variety of options that are available. Can you take your laptop to your backyard, work on the OLS from a picnic table, or share a virtual collaborate classroom with the birds in the park? Remember, the world is open to a wealth of enrichment activities that accentuate the lessons learned each day in the classroom.

And don't forget, log into Blackboard EVERY school day to ensure your student's attendance is recorded.

What are you waiting for? Get out there!